12th August 2022
 New Release Round-up

,

  New Release Round-Up - 12th August 2022
Today's new releases include Martinů's Symphonies Nos. 5 & 6 from Roger Norrington in Stuttgart, Britten and Bridge (played on an instrument previously owned by both composers) from Doric Quartet violist Hélène Clément, piano duets by Constant Lambert, Lennox Berkeley, Richard Arnell and Stephen Dodgson from Julian Perkins and Emma Abbate, and a final helping of Mozart from the Armida Quartett.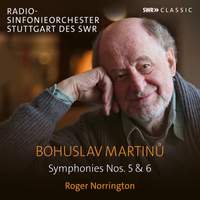 Radio-Sinfonieorchester Stuttgart des SWR, Sir Roger Norrington
These recordings of Martinů's last two symphonies were made in 2003 and 2008 respectively, in the later phase of Norrington's tenure as Chief Conductor of the SWR Symphonieorchester. The composer described the Fifth Symphony (1946) as 'a well organised, organic, well ordered work', whilst the longer process of working on the Sixth (completed in 1953) prompted him to excitedly inform his friend and biographer Miloš Šafránek that he was 'about to create fantasias!'.
Available Formats: CD, MP3, FLAC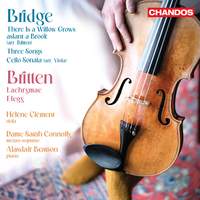 Hélène Clément (viola), Dame Sarah Connolly (mezzo-soprano), Alasdair Beatson (piano)
Hélène Clément currently holds the Francesco Giussani viola previously owned and played by Frank Bridge, who subsequently gave the instrument to his pupil Benjamin Britten when the latter departed for the United States at the outbreak of World War Two. Her programme features Bridge's Cello Sonata (transcribed by Clément), There is a Willow Grows Aslant a Brook (arr. Britten) and Three Songs for Voice, Viola and Piano, plus Britten's Elegy and Lachrymae.
Available Formats: CD, MP3, FLAC, Hi-Res FLAC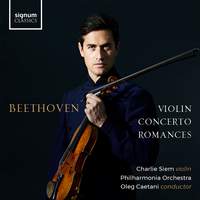 Charlie Siem (violin), Philharmonia Orchestra, Oleg Caetani
Siem credits the experience of hearing the Beethoven concerto on cassette-tape at the tender age of three with sparking his decision to pursue a career in music; reviewing his new recording of the work, Pizzicato observed that 'while this is a very classical, traditional recording, it can please because of the virtuoso and technically flawless playing of the soloist, as well as a powerfully performing orchestra under a dynamic conductor'.
Available Formats: CD, MP3, FLAC, Hi-Res FLAC, Hi-Res+ FLAC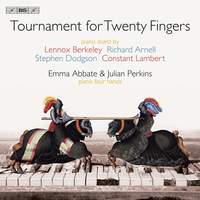 Emma Abbate (piano), Julian Perkins (piano)
Taking its title from a suite by Stephen Dodgson, the husband-and-wife duo's programme also includes Lennox Berkeley's Palm Court Waltz, Sonatina for Piano Duet and Theme and Variations for Four Hands, Richard Arnell's Sonatina for Piano Four Hands, and Constant Lambert's Trois Pièces nègres (written to be played entirely on the piano's white keys). A champion of Dodgson's music, Perkins conducted the world premiere recording of his opera Margaret Catchpole, released last year.
Available Formats: SACD, MP3, FLAC, Hi-Res FLAC
This is the final instalment of the Armida's survey of the complete Mozart quartets, which has been praised for their 'sparkling corporate intonation and textural litheness' (BBC Music Magazine) and 'the confidence and accuracy they bring to their performances' (Gramophone). Their programme here comprises Quartets Nos. 3, 5, 10, 11, 13, 15 and 16.
Available Formats: CD, MP3, FLAC, Hi-Res FLAC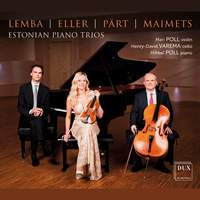 Mari Poll (violin), Henry-David Varema (cello), Mihkel Poll (piano)
Described in the latest edition of BBC Music Magazine as 'an engagingly played recital', this programme from the Poll-Varema-Poll trio features Artur Lemba's Piano Trio No. 1 from 1929 (thought to be the first such work by an Estonian composer), Heino Eller's Two Lyrical Pieces from 1915, Riho Esko Maimets's Three Contemplations for Piano Trio from 2019, plus two shorter works by Arvo Pärt: the Adagio after Mozart's K. 280, and Scala cromatica.
Available Formats: CD, MP3, FLAC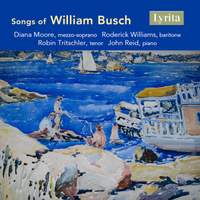 Diana Moore (mezzo), Robin Tritschler (tenor), Roderick Williams (baritone), John Reid (piano)
Born in London in 1901, Busch was a pupil of John Ireland and Wilhelm Backhaus, and enjoyed an international career as a pianist before performance-anxiety prompted him to switch his main focus to composition; the selection of songs here includes his settings of 'If Thou Wilt Ease Thine Heart', 'Come, O Come My Life's Delight', and 'Weep You no More'. (Also features songs by Elizabeth Poston, Gerald Finzi and Michael Head).
Available Formats: CD, MP3, FLAC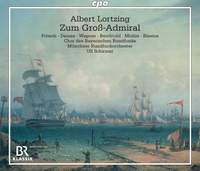 Anett Fritsch (Catharina von Frankreich), Bernhard Berchtold (Heinrich, Prinz von England), Jonathan Michie (Richard, Graf von Rochester); Munich Radio Orchestra, Chor des Bayerischen Rundfunks, Ulf Schirmer
A decade on from his recording of the German composer's politically-charged 'liberation opera' Regina, Schirmer turns his attention to one of Lortzing's lighter works - a Falstaffian comic opera based on Alexandre Duval's La Jeunesse de Henri V, in which Prince Hal's nocturnal escapades are curtailed when his wife and the Count of Rochester lay a honey-trap for him at the tavern which gives the work its title.
Available Formats: 2 CDs, MP3, FLAC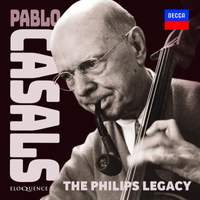 This collection of chamber recordings which the great Catalan cellist made with long-standing friends and colleagues towards the end of his life includes the live accounts of Beethoven's Cello Sonatas Nos. 2 & 5 and the cello version of the Horn Sonata which were captured at the Beethoven-Haus Bonn in September 1958, plus the Cello Sonata No. 1 (with Wilhelm Kempff) and the Schubert Quintet from the 1961 Pablo Casals Festival (held at his adopted home in the French Pyrenees).
Available Format: 7 CDs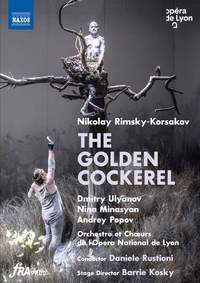 Dmitry Ulyanov (Tsar Dodon), Nina Minasyan (The Queen of Shemakha), Andrey Popov (The Astrologer), Margarita Neksarova (Amelfa), Mischa Scelomiansky (General Polkan); Orchestre et Choeurs de l'Opéra National de Lyon, Daniele Rustioni, Barrie Kosky
Filmed in Lyon last May, this new production of Rimsky-Korsakov's Pushkin-based satirical fantasy prompted BachTrack to declare that the piece was 'an opera tailor-made for Barrie Kosky [who] rises to the challenge with dark wit spiced with surreal burlesque'. Opera Today also noted that the Italian conductor Daniele Rustioni 'urged his Opéra National de Lyon orchestra to articulate, with great potency, every nuance of Rimsky Korsakov's satire-laden score'.
Available Format: DVD Video