13th May 2022
 New Release Round-up

,

  New Release Round-Up - 13th May 2022
Today's new releases include Brahms's Symphonies Nos. 3 & 4 from Herbert Blomstedt and the Gewandhausorchester Leipzig, Bach's Mass in B minor from René Jacobs and the Akademie für Alte Musik Berlin, the first isntalment of a new Mozart series from Italian pianist Federico Colli, and fantasies by Thomas Lupo from Fretwork.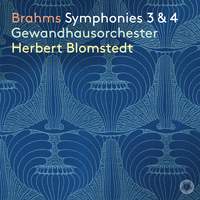 Gewandhausorchester Leipzig, Herbert Blomstedt
This is the final instalment of Blomstedt's Brahms series with the Gewandhausorchester, which was launched in 2020 to widespread critical acclaim: the previous volumes have been described as 'traditional Brahms performances in the best sense, filled with the insight of a lifetime on the podium' (Fanfare on Symphony No. 1 and the Tragic Overture) and 'fresh, lithe and generous' (The Observer on Symphony No. 2).
Available Formats: CD, MP3, FLAC, Hi-Res FLAC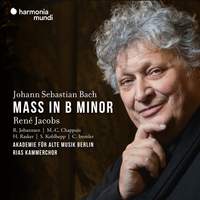 Robin Johannsen (soprano), Marie-Claude Chappuis (mezzo), Helena Rasker (alto), Sebastian Kohlhepp (tenor), Christian Immler (bass-baritone); Akademie für Alte Musik Berlin, RIAS Kammerchor, René Jacobs
Drawing on the work of musicologist Wilhelm Ehmann, Jacobs rejects both the standard modern practice of reserving soloists for arias and also what he describes as the 'dubious passing fad' for using minimal vocal forces throughout. Instead, he opts for a performance that operates on 'three vocal levels': some choral passages are sung by full choir, others by a smaller group of three voices per part from within the choir, and others (including the entire 'Qui tollis', 'Et incarnatus' and 'Crucifixus') by the four or five soloists alone.
Available Formats: 2 CDs, MP3, FLAC, Hi-Res FLAC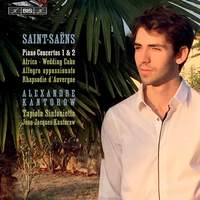 Alexandre Kantorow (piano), Tapiola Sinfonietta, Jean-Jacques Kantorow
The young French pianist's 2019 recording of Saint-Saëns's Piano Concertos Nos. 3, 4 and 5 (also with his father conducting) was awarded a Diapason d'or de l'année and prompted Gramophone to describe him as 'the real deal - a firebreathing virtuoso with a poetic charm'; this sequel looks set for an equally enthusiastic reception, with The Times recently noting that 'sobriety, grandeur, and a tiger's strength [take] their place beside kittenish games and delicate charm'.
Available Formats: SACD, MP3, FLAC, Hi-Res FLAC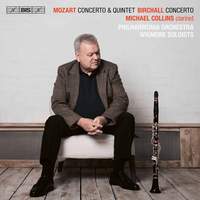 Michael Collins (basset clarinet), Philharmonia Orchestra, Wigmore Soloists, Robin O'Neill
A month on from Annelien van Wauwe's recording of the Mozart concerto alongside Wim Henderickx's SUTRA, Collins follows suit by coupling the former work with another new commission for basset clarinet: Richard Birchall's Escher-inspired concerto, which was written especially for Collins and receives its world premiere recording here. In between the two concertos, Collins is joined by Alexander Sitkovetsky, Annabelle Meare, Isabelle van Keulen and Adrian Brendel for the Mozart Clarinet Quintet.
Available Formats: SACD, MP3, FLAC, Hi-Res FLAC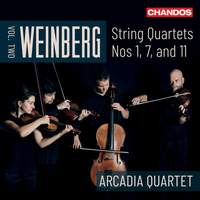 The first volume of the Arcadia's Weinberg series was a Record of the Week on Radio 3's Record Review last January, and was hailed as 'a tempting proposition for those new to the cycle' by Gramophone; this second volume features Weinberg's first essay in the genre (composed during his teens and given here in the heavily revised version which was published in 1985) plus Nos. 7 and 11.
Available Formats: CD, MP3, FLAC, Hi-Res FLAC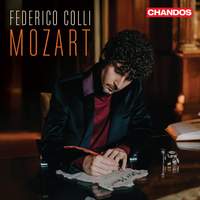 Following widely acclaimed recordings of keyboard music by Scarlatti and JS Bach, the Italian pianist (whose career took off after his victory at the Salzburg International Mozart Competition in 2011) presents an all-Mozart programme bookended by the Fantasie in C minor K475 and the Piano Sonata No. 13 in B flat K333. Also included are the Adagio for Glass Harmonica K356, the Fantasie K397 in a completion attributed to August Eberhard Müller, and the fragmentary Fantasie K396 (arranged and completed in 1801 by Maximilian Stadler).
Available Formats: CD, MP3, FLAC, Hi-Res FLAC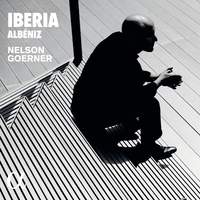 Debussy found himself 'as if dazzled from having gazed upon too many images' when he first experienced Albéniz's masterpiece, and Goerner appears to share his sense of wonder: the Argentinian pianist describes Iberia as 'like an arrow that pierces me…Albéniz's music exudes a panache and a joie de vivre that, in my view, make it a milestone of supreme importance'.
Available Formats: CD, MP3, FLAC, Hi-Res FLAC
On her first album for solo violin, the Latvian violinist performs unaccompanied sonatas by Erwin Schulhoff, Paul Hindemith (Op. 31 No. 2, titled 'Es ist so schönes Wetter draussen...'), Philipp Jarnach, and Eduard Erdmann; all four works were written during the 1920s, and drawn inspiration from the set of solo sonatas which Max Reger composed at the turn of the century.
Available Formats: CD, MP3, FLAC
Born into a Venetian Jewish family brought to London by Henry VIII to invigorate the musical life of his court in the late 1530s, Thomas Lupo joined Queen Elizabeth's court viol consort at the age of sixteen in 1588; he remained in royal service until his death in 1627, working alongside Ferrabosco, Coprario and Gibbons, and writing the bulk of his consort music (including many of the fantasias here) for Charles I's household musical establishment.
Available Formats: CD, MP3, FLAC, Hi-Res FLAC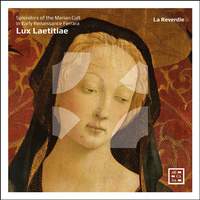 Subtitled 'Splendours of the Marian Cult in Early Renaissance Ferrara', this programme presents twelve pieces from an important codex that belonged to the Este court, including Binchois's Ave regina celorum, Dunstaple's Gaude virgo salutata and Quam pulchra es, Leonel Power's Salve Regina misericordie, and Dufay's Alma redemptoris mater & Ave maris stella.
Available Formats: CD, MP3, FLAC, Hi-Res FLAC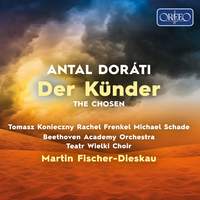 Tomasz Konieczny (Elia), Michael Schade (Ahab), Rachel Frenkel (Isebel); Teatr Wielki Choir Poznán, Beethoven Academy Orchestra Cracow, Martin Fischer-Dieskau
This is the world premiere recording of the Hungarian conductor and composer's only stage work 'The Chosen'/'L'Inviato', based on Martin Buber's mystery play Elija and composed in the 1980s; it was Doráti himself who brought the work to the attention of Martin Fischer-Dieskau (son of the great baritone Dietrich), who began his career as Doráti's Assistant Conductor at the Detroit Symphony Orchestra.
Available Formats: 3 CDs, MP3, FLAC
Jessica Pratt (Giulietta), Sonia Ganassi (Romeo), Shalva Mukeria (Tebaldo), Rubén Amoretti (Capellio), Luca Dall'Amico (Lorenzo) Teatro La Fenice, Omer Meir Wellber, Arnaud Bernard
Recorded at La Fenice in 2015, this production of Bellini's opera on Romeo & Juliet was warmly received by British Theatre Guide, who praised Pratt's 'shining top notes and precise execution [of] coloratura', Ganassi's 'urgency and strength', and Omer Meir Wellber's similarly vigorous approach to the score, noting that 'he never overwhelms the singers, yet whips up the excitement in the orchestra'.
Available Format: DVD Video