25th January 2022
 Box Set Selections

,

  Boxed Set Selections - January 2022
January heavyweights include anthologies celebrating the legacies of Clemens Krauss, Pierre Boulez and Fou Ts'ong, plus selections of Haydn symphonies from Sir Neville Marriner & the Academy of St. Martin in the Fields and Giovanni Antonini & Il Giardino Armonico/Kammerorchester Basel. Repertoire-based collections include a set of Ferdinand Ries's complete works for piano and orchestra from Christopher Hinterhuber, music of the Habsburg dynasty from the Wiener Akademie and Martin Haselböck, and a programme of French violin sonatas (both well-known and lesser-spotted) on Brilliant Classics.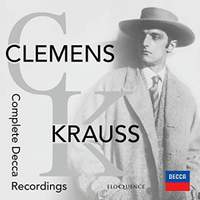 Wiener Philharmoniker, Clemens Krauss
Krauss began recording for Decca in 1947, with three Brahms sessions which included a glorious account of the Alto Rhapsody with Kathleen Ferrier; the relationship continued until his death in 1954, with highlights including an acclaimed series of Richard Strauss tone-poems, a complete Salome with Christel Goltz in the title-role, three Beethoven piano concertos with Wilhelm Backhaus, and Die Fledermaus with Julius Patzak and Hilde Gueden. All recordings are newly remastered by Mark Obert-Thorn.
Available Format: 16 CDs
This mammoth collection is the first edition to comprise all of Boulez's recordings as a conductor on Deutsche Grammophon, Philips and Decca; as well as the Bayreuth Centenary Ring from 1976-1980 (directed by Patrice Chéreau) on Blu-ray, the set includes landmark recordings of works by Bartók, Mahler, Ravel, Stravinsky and Schoenberg, plus an interview on Debussy, Mahler and Webern (which receives its first international release here).
Available Format: 84 CDs + 4 Blu-rays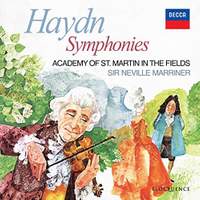 Academy of St. Martin in the Fields, Sir Neville Marriner
This beautifully-presented original-jacket collection brings together the 33 symphonies which Marriner and the ASMF recorded between 1970 and 1990, including the Paris symphonies, the 'Horn Signal'. 'Posthorn', 'La Passione', 'Schoolmaster', and 'Surprise'. The set's extensive documentation includes numerous session-photographs, and essays by Rob Cowan, Max Harrison, Philip Stuart, and former Philips Classics manager Costa Pilavachi.
Available Format: 15 CDs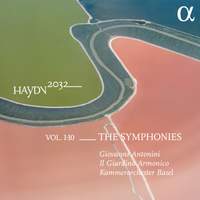 Il Giardino Armonico, Kammerorchester Basel, Giovanni Antonini
In tandem with the release of the eleventh volume Au goût parisien, Alpha presents the first ten instalments of this ambitious survey (which is due to cross the finishing-line in a decade's time for the composer's tercentenary). The series has been lauded for its 'bracing textures' (Sunday Times) and 'remarkable range of expressive nuances' (BBC Music Magazine), whilst Gramophone observed that 'this may well become the period-instrument Haydn cycle by which all others are measured.'
Available Format: 10 CDs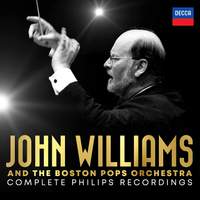 Boston Pops Orchestra, John Williams
Williams succeeded Arthur Fiedler (who had been at the helm for fifty years) as Music Director of the Boston Pops in 1980, and still holds the position of Laureate Conductor; highlights from this anthology include a Christmas album, Pops à la Russe, Pops in Space (a concert of music from Williams's own film-scores) and Peter & the Wolf (narrated by Dudley Moore), as well as a recital of songs from the Great American Songbook with Jessye Norman and Williams at the piano.
Available Format: 20 CDs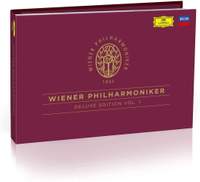 As well as rarities from the orchestra's archives and previously-unreleased live recordings of world premieres, this set features superb accounts of several works which are closely associated with the Wiener Philharmoniker's history - including Beethoven's Symphony No. 7 (the first work they ever performed), Brahms's Tragic Overture and Strauss's Suite from Der Bürger als Edelmann (both of which they premiered). Conductors include Josef Krips, Hans Knappertsbusch, George Szell, Georg Solti, Simon Rattle, and Andris Nelsons.
Available Format: 20 CDs
Gustav Leonhardt (harpsichord)
Featuring repertoire by Byrd, Purcell, Rameau, Schütz, Biber, and Johann Sebastian and Carl Philipp Emanuel Bach (plus a 1970 Monteverdi LP, making its first appearance on CD), this anthology charts the Dutch keyboardist's outstanding contributions to Telefunken's Das Alte Werk series and also includes several later recordings for Virgin Veritas. The set is issued to mark the tenth anniversary of Leonhardt's death
Available Format: 35 CDs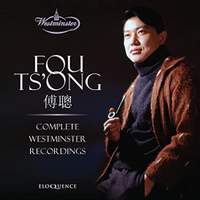 This collection gathers together the nine albums which the Chinese pianist recorded for Westminster between 1960 and 1967, including a disc of twelve Scarlatti sonatas, eighteen Chopin mazurkas, the Schumann Piano Concerto, three Mozart concertos, and Beethoven's Piano Sonatas Nos. 30 and 31. The set also features a 1972 recording of Mozart's concertos with two and three pianos with Daniel Barenboim and Vladimir Ashkenazy.
Available Format: 10 CDs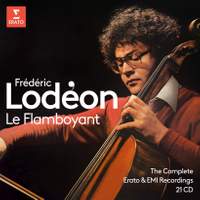 A former student of Navarra and Rostropovich, Lodéon is probably best-known today as a broadcaster on French radio and television; this set includes the first releases on CD of his recordings of Tchaikovsky's Rococo Variations, two Duport cello concertos, Schumann's Fantasiestücke and Adagio and Allegro, and the sonatas by Prokofiev and Strauss.
Available Format: 21 CDs
Wiener Akademie, Martin Haselböck
This first volume of Aparté's new Resound series is devoted to music of the Habsburg dynasty, with highlights including Fux's La Deposizione dalla Croce, Il Fonte della Salute and Missa Corporis Christi, Porpora's Il Gedeone, Salieri's Te Deum, Mozart's Coronation Mass and Missa Solemnis, and shorter works by three music-loving emperors: Joseph I, Ferdinand III and Leopold I.
Available Format: 14 CDs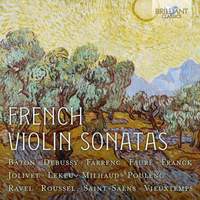 In addition to sonatas by Farrenc, Roussel, Franck, Ravel, Debussy, Milhaud, Rhené-Baton, Lekeu, Saint-Saëns, Poulenc and Jolivet, this 7-CD set includes Farrenc's Variations concertantes sur un air suisse, and Saint-Saëns's Triptych and Berceuse. Artists include Bruno Monteiro & João Paulo Santos, Jean-Jacques Kantorow & Jet Röling, and Kristóf Baráti & Klára Würtz.
Available Formats: 7 CDs, MP3, FLAC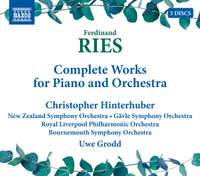 Christopher Hinterhuber (piano), New Zealand Symphony Orchestra, Gavle Symphony Orchestra, Royal Liverpool Philharmonic Orchestra, Bournemouth Symphony Orchestra, Uwe Grodd
In addition to eight concertos (composed in the first three decades of the nineteenth century), Ries's output for piano and orchestra includes the Swedish National Airs with Variations, the Grand Variations on 'Rule, Britannia', and the Introduction et Variations Brillantes. Gramophone praised Hinterhuber's 'spirited playing of neglected but delightful concertos' when the first instalment appeared back in 2005.
Available Format: 5 CDs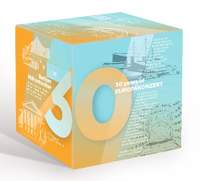 The Berliner Philharmoniker's inaugural Europakonzert took place in Prague in 1991, with Cheryl Studer joining Claudio Abbado for an all-Mozart programme to mark the bicentenary of the composer's death; this collection brings together all subsequent concerts, including last year's performance from the Berliner Philharmonie (which took place in the foyer to facilitate social distancing). Artists include Paavo Järvi, Simon Rattle, Kirill Petrenko, Riccardo Muti and Daniel Barenboim.
Available Format: 31 Blu-rays