26th October 2021
 Box Set Selections

,

  Boxed Set Selections - October 2021
October heavyweights include anthologies celebrating Robert Tear, Karl Böhm, Georges Cziffra and Géza Anda. plus the Dresden Kammerchor's complete recordings of Heinrich Schütz, released individually between 2008 and 2019 and now collected in advance of the 350th anniversary of the composer's death. And on a slightly smaller scale, Andrew Litton's Prokofiev cycle from Bergen and Paavo Järvi's Tchaikovsky cycle from Zürich are both now available as complete sets, on BIS and Chandos respectively.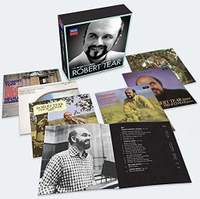 Released to mark the tenth anniversary of the Welsh tenor's death, this collection of recordings made between 1969 and 1978 includes Janáček's Diary of One Who Disappeared, excerpts from Handel's Acis and Galatea and Arne's Bacchus and Ariadne, and songs by Chopin, Liszt, Weber, Tchaikovsky, Rachmaninov, Seiber, Vaughan Williams, Parry and Copland. British Theatre Guide recently described it as 'a box set to be treasured'.
Available Format: 14 CDs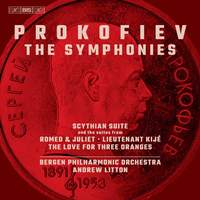 Bergen Philharmonic Orchestra, Andrew Litton
Released on BIS between 2013 and 2020, Andrew Litton's recordings of the Prokofiev symphonies with the Bergen Philharmonic Orchestra have been praised by BBC Music Magazine for the American conductor's 'fine championship of the composer' and 'unstinting work on detail', and described in Gramophone as 'one of the most sonically sophisticated [Prokofiev cycles] in the lists'.
Read Katherine's interview with Andrew Litton about the cycle here.
Available Formats: 5 SACDs, MP3, FLAC
Released in advance of the centenary of the composer's death next year, this collection includes Saint-Saëns's own recordings of several solo piano works and part of the Piano Concerto No. 2, Samson et Dalila (with Jon Vickers and Rita Gorr), the 'Organ' Symphony with Maurice Duruflé as soloist, and Le carnaval des animaux with John Ogdon and Brenda Lucas, Louis Frémaux and the CBSO.
Available Format: 34 CDs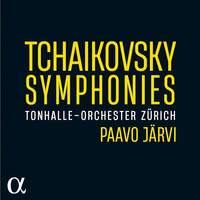 Tonhalle-Orchester Zurich, Paavo Järvi
Speaking to Presto this time last year, Järvi declared that 'after I heard the Tonhalle for the first time, I knew they were the orchestra to record [Tchaikovsky] with: they have this old-world, beautiful, rich, warm string sound, which is exactly what you need in this music'. Critics seem to have agreed: Gramophone pronounced that their recording of No. 5 'certainly hits the emotional spot and marks an auspicious start [to the cycle]', whilst BBC Music Magazine observed that 'Järvi brings a fine and convincing sense of shape to [the Little Russian] symphony' when it appeared a few months later.
Available Format: 5 CDs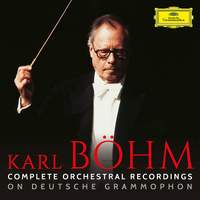 Released to commemorate the fortieth anniversary of Böhm's death, this set includes complete sets of the Beethoven, Brahms and Schubert symphonies, Richard Strauss tone-poems, Wagner Overtures & Preludes, and waltzes and polkas by the Strauss family as well as the documentary Karl Böhm: A Life Retold, rehearsal-footage, and (on Blu-ray audio) Mozart symphonies.
Available Format: 67 CDs + Blu-ray Audio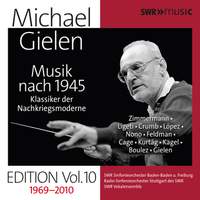 SWR Sinfonieorchester Baden-Baden und Freiburg, Michael Gielen
As well as two of Gielen's own compositions (the Vier Gedichte von Stefan George and Pflicht und Neigung), this set includes the world premiere recording of Jorge López's Dome Peak, and works by Ligeti, Kurtág, Nono, Boulez, George Crumb, John Cage, Morton Feldman and Bernd Alois Zimmermann. Many of the composers here enjoyed long working relationships (and in some cases close friendships) with the Austrian conductor and composer, who died in 2019.
Available Formats: 6 CDs, MP3, FLAC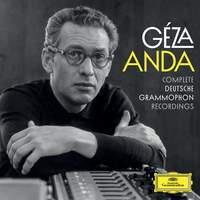 Deutsche Grammophon celebrates Anda's centenary next month with this original-jacket collection, featuring rare shellac recordings of music by Bach/Busoni, Scarlatti and Brahms (appearing for the first time on CD), a set of Mozart concertos from the 1960s (directed from the piano), the Beethoven Triple Concerto with Wolfgang Schneiderhan and Pierre Fournier, and concertos by Bartók, Brahms and Schumann.
Available Format: 17 CDs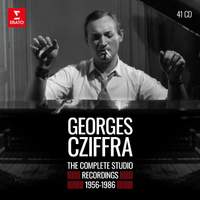 Bringing together all of the studio recordings which the Hungarian-French virtuoso made for EMI and Philips between 1956 and 1986, this anthology includes the first release of a studio recital in Tokyo from 1967 and a live recording of Tchaikovsky's Piano Concerto No. 1 (with Carlo Maria Giulini) from a decade earlier. Liszt and Chopin account for the lion's share of the repertoire, with other highlights including Balakirev's Islamey and Cziffra's own Réminiscences de Johann Strauss.
Available Format: 41 CDs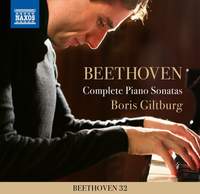 Giltburg celebrated Beethoven's 250th anniversary by tackling the complete piano sonatas (only nine of which were already in his repertoire) chronologically over the course of the year, sharing his progress on his YouTube channel; the results have been described as 'enormously pleasurable and at times revelatory' (BBC Music Magazine), 'genuinely vibrant, creative and inherently musical' (Gramophone), and 'refreshingly straightforward, and never contrived' (The Guardian).
Available Format: 9 CDs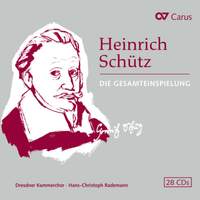 Dresden Kammerchor Hans-Christoph Rademann
The Dresden Kammerchor and Rademann embarked on their mission to record the complete works of Schütz back in 2008, and the entire project is now presented as a box-set in anticipation of the 350th anniversary of the composer's death next year. The series has been praised for the 'subtle and palpable conviction of the performances' (International Record Review), Rademann's 'sure direction' (Choir & Organ), and the 'clean, fresh and lively voices' of the choir (BBC Music Magazine).
Available Format: 28 CDs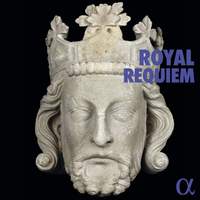 Vox Luminis, Le Concert Spirituel, Le Poème Harmonique, Doulce Mémoire et al
In addition to Purcell's Music for the Funeral of Queen Mary, Antoine de Févin's Mass of the Dead for Anne of Brittany, Fux's Kaiserrequiem and Cherubini's Mass à la mémoire de Louis XVI, this collection includes requiems by Sigismund Neukomm (also in memory of Louis XVI), Charles-Henri Plantade (for the thirtieth anniversary of Marie-Antoinette's death), Gilles Henri Hayne (for Marie de Médicis), and Niccolò Jommelli (for the Duchess von Württemberg).
Available Format: 5 CDs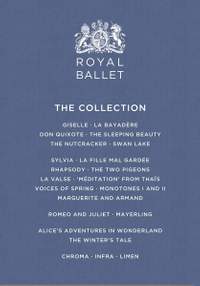 This 15-DVD collection features 22 complete ballets, from repertoire favourites such as Giselle (with Natalia Osipova and Carlos Acosta), Swan Lake (with Marianela Núñez and Thiago Soares) and The Sleeping Beauty (with Alina Cojocaru and Federico Bonelli) to newer works including Alice's Adventures in Wonderland (with Lauren Cuthbertson and Sergei Polunin) and Wayne McGregor's Chroma, Infra and Limen.
Available Format: 15 DVD Videos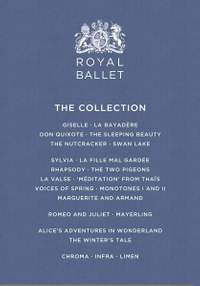 Picture format: 1080i High Definition
Sound format: LPCM 2.0 / DTS-HD Master Audio 5.1
Available Format: 15 Blu-rays