12th September 2021
 Presto Music Podcast

,

  Episode 21: A Great Dane - Andrew Mellor on Carl Nielsen
The fascinating life and music of Danish composer Carl Nielsen (1865-1931) is the topic of this week's show, and we are delighted to welcome back Andrew Mellor to the Presto Music Podcast to take us through his humble childhood on the island of Funen through to international acclaim as one of the most modernistic symphonic composers of his generation. Andrew has established himself as something of a British cultural attaché to Scandinavia since moving to Copenhagen in 2015; he's well known for his contributions to BBC Radio 3's Record Review and Gramophone Magazine, and is currently finishing his first book about Nordic identity in music.
You can listen to the podcast right here on this page, or click on the links in the player (via the symbol of the box with the arrow coming out of the top) to find it in Apple, Spotify, Stitcher and other popular podcast apps, where you will be able to subscribe and receive notifications when new episodes become available in the future.
If you are enjoying the Presto Music Podcast please like and subscribe to it on your preferred platform, and maybe even give us a short review. And we would love to hear your feedback and suggestions for future topics, and also guests who you would like us to talk to. Please email us at info@prestomusic.com
The Nielsen music selections in this episode...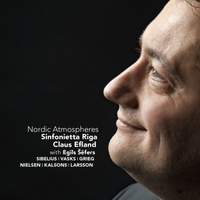 Egils Šefers (clarinet), Sinfonietta Riga, Claus Efland
Available Formats: CD, MP3, FLAC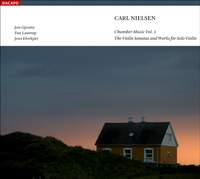 Jon Gjesme (violin), Tue Lautrop (violin), Jens Elvekjær (piano)
Available Formats: CD, MP3, FLAC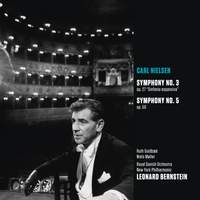 Royal Danish Orchestra, Leonard Bernstein
Available Formats: MP3, FLAC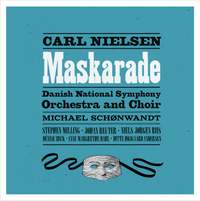 Johan Reuter, Stephen Milling, Niels-Jørgen Riis, Dénise Beck, Anne Margrethe Dahl, Ditte Højgaard Andersen, Guido Paevatalu Danish National Symphony Orchestra and Choir, Michael Schønwandt
Available Formats: 2 SACDs, MP3, FLAC, Hi-Res FLAC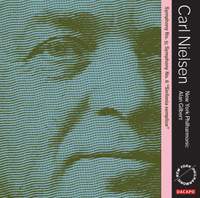 New York Philharmonic, Alan Gilbert
Available Formats: SACD, MP3, FLAC, Hi-Res FLAC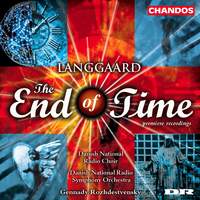 Nina Pavlovski (soprano), Stig Andersen (tenor), Per Høyer (baritone), Per Salo (organ), Danish National Radio Symphony Orchestra & Choir, Gennady Rozhdestvensky
Available Formats: CD, MP3, FLAC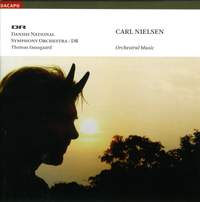 Danish National Symphony Orchestra, Thomas Dausgaard
Available Formats: MP3, FLAC, Hi-Res FLAC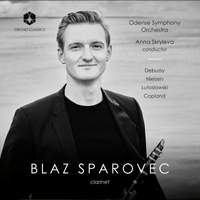 Blaž Šparovec (clarinet), Odense Symphony Orchestra, Anna Skryleva
Available Formats: CD, MP3, FLAC, Hi-Res FLAC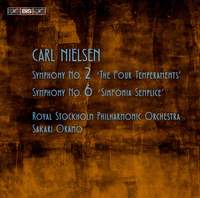 Royal Stockholm Philharmonic Orchestra, Sakari Oramo
Available Formats: SACD, MP3, FLAC, Hi-Res FLAC