28th May 2021
 New Release Round-up

,

  New Release Round-Up - 28th May 2021
Today's new releases include Dutilleux's Le Loup and other works from John Wilson and Sinfonia of London, Bach Partitas from Mahan Esfahani, a beguiling recital of songs by Coleridge-Taylor from Elizabeth Llewellyn and Simon Lepper, and a portrait of Nero (featuring music by Scarlatti, Monteverdi, Handel and Monari) from Kate Lindsey and Arcangelo.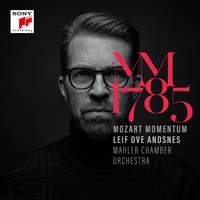 Leif Ove Andsnes (piano), Mahler Chamber Orchestra, Matthew Truscott (violin), Joel Hunter (viola), Frank-Michael Guthmann (cello)
Featuring the Piano Concertos Nos. 20-22 (with Andsnes directing from the keyboard), the Fantasia in C minor K475, the Piano Quartet No. 1 in G minor and the Masonic Funeral Music, this traversal of a single, remarkable year in Mozart's life was Recording of the Month in the latest edition of Gramophone, with Harriet Smith praising the 'ease of playing from all concerned'.
Available Formats: 2 CDs, MP3, FLAC, Hi-Res FLAC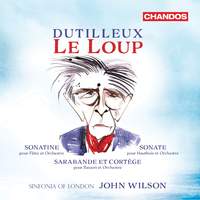 Adam Walker (flute), Juliana Koch (oboe), Jonathan Davies (bassoon), Sinfonia of London, John Wilson
Wilson & Co.'s 'polished, warm performance' of Dutilleux's ballet (telling the tall tale of a faithless groom who convinces his bride he's turned into a wolf in order to wriggle out of marriage) was a hit with the Sunday Times last weekend, and is supplemented by Kenneth Hesketh's new orchestrations of three works for wind instruments which the composer wrote for the Paris Conservatoire during the 1940s: the Sonatine for flute and piano, the Oboe Sonata, and Sarabande et Cortège for bassoon.
Available Formats: SACD, MP3, FLAC, Hi-Res FLAC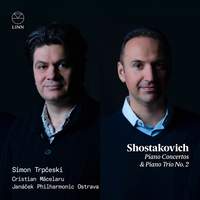 Simon Trpčeski, Andrei Kavalinski, Aleksandar Krapovski, Alexander Somov, Janáček Philharmonic Ostrava, Cristian Măcelaru
The Macedonian pianist is joined by two colleagues from his first Linn album Makedonissimo for the Piano Trio No. 2, and by trumpeter Andrei Kavalinsky for the Piano Concerto No. 1; the Sunday Times hailed his 'technical bravura and sly wit' in the latter work, and his 'singing legato' in the Piano Concerto No. 2, which the composer wrote as a birthday-gift for his son Maxim.
Available Formats: CD, MP3, FLAC, Hi-Res FLAC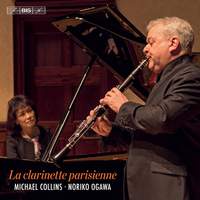 Michael Collins (clarinet), Noriko Ogawa (piano)
This French soirée from Collins and Ogawa features Debussy's Première rapsodie, Widor's Introduction and Rondo, 'Solos de concours' by Henri Rabert and André Messager, Saint-Saëns's Clarinet Sonata Op. 167, and Poulenc's Clarinet Sonata Op. 184; the young Portuguese clarinettist Sérgio Pires joins for Poulenc's tiny Sonata for Two Clarinets, written for instruments in B flat and A.
Available Formats: SACD, MP3, FLAC, Hi-Res FLAC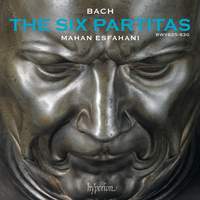 Mahan Esfahani (harpsichord)
Almost two years on from his Presto Award-winning accounts of the Toccatas (which David described as 'an exhilarating ride in the harpsichord equivalent of a souped-up sports car, driven by surely the finest and most assured driver alive today'), Esfahani continues his mission to record Bach's complete keyboard music incorporating the most recent textual findings; reviewing live performances of Nos. 2 & 3 at Wigmore Hall in 2018, The Arts Desk praised 'the myriad ways in which contrasts are brought to the fore' in his interpretations.
Available Formats: 2 CDs, MP3, FLAC, Hi-Res FLAC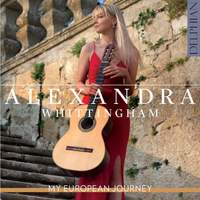 Alexandra Whittingham (guitar)
The young British guitarist makes her debut on Delphian with a programme of nineteenth-century pieces including Tárrega's Capricho árabe and Recuerdos de la Alhambra, Legnani's Fantasia brillante e facile, Ernest Shand's Légende and The Gnomes, and music by Napoléon Coste, Giulio Regondi, and Catharina Josepha Pratten. Her future projects with the label will include an album of works by female composers, and a recital of South American music.
Available Formats: CD, MP3, FLAC, Hi-Res FLAC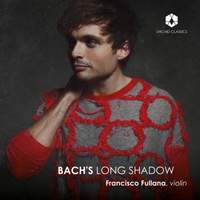 Francisco Fullana (violin), with Stella Chen (violin)
For his second recording on Orchid Classics, the Spanish-American violinist takes Bach's Partita No. 3 in E as his centrepiece, exploring the 'long shadow' which the piece casts over works by Ysaÿe, Tárrega, Kreisler, and Albéniz. Fullana plays Kreisler's first Guarneri violin, the 1735 'Mary Portman' Guarneri del Gesù (using gut strings for the performance of the Bach), and is joined by Queen Elisabeth Competition-winner Stella Chen for Ysaÿe's Sonata for Two Violins.
Available Formats: CD, MP3, FLAC, Hi-Res FLAC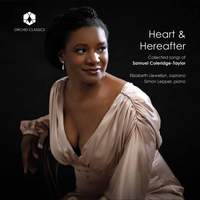 Elizabeth Llewellyn (soprano), Simon Lepper (piano)
The lyric soprano's debut solo recording celebrates the legacy of Anglo-African composer Samuel Coleridge-Taylor (1875-1912), perhaps best-known for his cantata Hiawatha's Wedding Feast but also a prolific song-writer; the programme includes the world premiere recordings of his African Romances (on texts by Paul Laurence Dunbar), 'A king there lived in Thule', 'Canoe Song' and 'You'll Love Me Yet'.
Available Formats: CD, MP3, FLAC, Hi-Res FLAC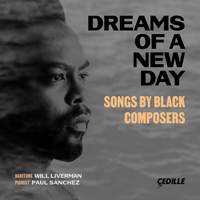 Will Liverman (baritone), Paul Sánchez (piano)
Featuring music by Henry Burleigh, Margaret Bonds, Thomas Kerr, Robert Owens, Leslie Adams, and Damien Sneed, this riveting recital of songs by Black composers was Recording of the Month in the April edition of BBC Music Magazine, with Kate Wakeling describing it as 'a powerful tribute to a sea of talent too often neglected [which] sounds a call for social justice'. Also features the first recording of Shawn E. Okpebholo's Two Black Churches, which Liverman commissioned and premiered last summer.
Available Formats: CD, MP3, FLAC, Hi-Res FLAC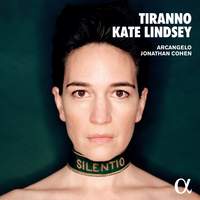 Kate Lindsey (mezzo), Arcangelo, Jonathan Cohen
Following her Alpha Classics debut with Arianna last year, the American mezzo turns to another Classical figure who's played a key role in her career to date: Nero, whom she's portrayed to great acclaim in Monteverdi's L'incoronazione di Poppea and Handel's Agrippina. The programme includes world premiere recordings of Alessandro Scarlatti's La morte di Nerone and Bartolomeo Monari's La Poppea, plus Handel's Agrippina condotta a morire.
Available Formats: CD, MP3, FLAC, Hi-Res FLAC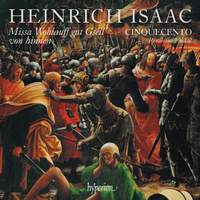 At forty minutes, the six-voice Missa Wohlauff gut Gsell von hinnen is one of Isaac's most elaborate and innovative mass-settings, expanded and adapted from his earlier four-part Missa Comment peult; it's supplemented here by his contemporary Josquin's Comment peult avoir joye?, and motets including Quis dabit pacem populo timenti?, Judaea et Jerusalem, and Sive vivamus, sive moriamur.
Available Formats: CD, MP3, FLAC, Hi-Res FLAC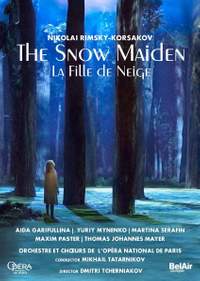 Aida Garifullina (Snowmaiden), Yuriy Mynenko (Lel), Martina Serafin (Kupava), Maxim Paster (Tsar Berendy), Thomas Johannes Mayer (Mizguir); Opéra national de Paris, Mikhail Tatarnikov, Dmitri Tcherniakov
Reviewing this staging from the Opéra de Paris in 2017, BachTrack declared that 'this production proves Tcherniakov is today's greatest champion of Rimsky-Korsakov's operas' and praised Garifullina's 'limpid, bell-like soprano' and 'thoroughly moving acting' as the eponymous heroine'; Opera Today also applauded her 'total technical security' and 'vulnerable physical beauty'.
Available Format: 2 DVD Videos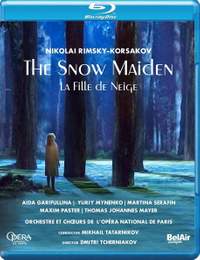 Aida Garifullina (Snowmaiden), Yuriy Mynenko (Lel), Martina Serafin (Kupava), Maxim Paster (Tsar Berendy), Thomas Johannes Mayer (Mizguir); Opéra national de Paris, Mikhail Tatarnikov, Dmitri Tcherniakov
Picture format: 16:9
Sound format: 2.0 PCM and DTS-HD Master Audio 5.1
Available Format: Blu-ray