7th May 2021
 New Release Round-up

,

  New Release Round-Up - 7th May 2021
Today's new releases include a musical 'anatomy of melancholy' from French harpsichordist Jean Rondeau, Liszt's transcription of Beethoven's Fifth Symphony from the young Chinese pianist Niu Niu, Mozart wind serenades from the Akademie für Alte Musik Berlin, and Brahms clarinet sonatas and Vier ernste Gesänge (in an arrangement by Sir Arthur Bliss) from Julian Bliss and James Baillieu.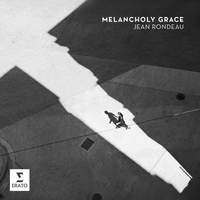 Jean Rondeau (harpsichord)
The French harpsichordist's fifth solo recording on Erato music focuses on music from sixteenth- and seventeenth-century Italy, England, Germany and the Netherlands, including works by Frescobaldi, Luigi Rossi, Picchi, Luzzaschi, Sweelinck, Dowland, Bull and Gibbons. Rondeau explores two different approaches to representing melancholy in music: the depiction of tears in sound, and the use of chromaticism to convey sadness.
Available Formats: CD, MP3, FLAC, Hi-Res FLAC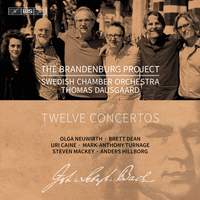 Swedish Chamber Orchestra, Thomas Dausgaard
Bach's concertos are interleaved with new companion-pieces: Olga Neuwirth's Aello, Mark-Anthony Turnage's Maya, Brett Dean's Approach (Prelude to a Canon), Anders Hillborg's Bach materia, Steven Mackey's Triceros, and Uri Caine's Hamsa. Soloists include Mahan Esfahani, Pekka Kuusisto, Håkan Hardenberger, Antje Weithaas, and Tabea Zimmermann.
Available Formats: 3 SACDs, MP3, FLAC, Hi-Res FLAC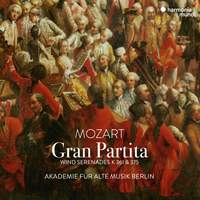 Akademie für Alte Musik Berlin
Reviewing these accounts of Mozart's Serenades Nos. 10 and 11 last week, The Sunday Times declared that 'the general effect of period instruments playing these glorious works is exhilaratingly clear-cut and vivid'. The recording was made in Berlin last January, with the line-up including oboist Xenia Löffler and bassoonist Jane Gower, whose recording of the Mozart Bassoon Concerto was praised in the Gramophone Guide for its 'many neatly imaginative touches'.
Available Formats: CD, MP3, FLAC, Hi-Res FLAC
Boston Modern Orchestra Project, Gil Rose
This is the first complete recording of Carter's earliest large-scale orchestral work, the ballet music for Pocohontas, premiered by New York City Ballet in 1939. It's coupled with Carter's score for George Balanchine's The Minotaur, written in 1947 and described by the composer as 'a kind of balletic picture of the concentration camps'; reviewing the recording this month, Gramophone observed that '[the] seamless interplay between literal depiction and atmospheric evocation of its fabled scenario is never less than effective'.
Available Format: SACD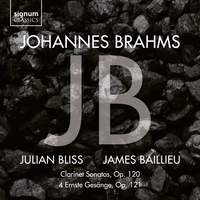 Julian Bliss (clarinet), James Baillieu (piano)
In addition to the two sonatas, Bliss and Ballieu also perform Arthur Bliss's arrangement of the Vier Ernste Gesänge; the pair performed the latter work and the Sonata No. 1 as part of one of Wigmore Hall's live-streamed concerts last October. Bliss discussed the recording during his recent appearance on the Presto Podcast, Clarinet Chronicles - you can listen to the episode here.
Available Formats: CD, MP3, FLAC, Hi-Res FLAC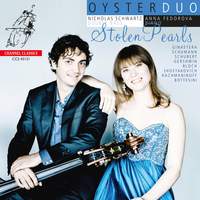 Nicholas Schwartz (double bass), Anna Fedorova (piano)
Newly-weds Anna Fedorova (piano) and Nicholas Schwartz (double-bass) 'steal' repertoire from the higher-voiced stringed instruments on a programme which includes Ginastera's Cinco canciones populares argentinas, Schumann's Fantasiestücke and Schubert's Arpeggione Sonata, plus music by Bloch, Gershwin, Rachmaninov, Shostakovich, and Bottesini.
Available Formats: CD, MP3, FLAC, Hi-Res FLAC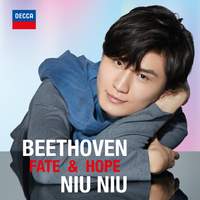 The Chinese pianist was just fourteen when he arrived on the recording scene almost a decade ago with a remarkable collection of Liszt transcriptions on Warner, and the composer's extraordinary arrangement of Beethoven's Fifth Symphony is the mainstay of his second album on Decca; the programme also includes the Moonlight and Pathetique Sonatas, and the pianist's own debut composition Hope.
Available Formats: CD, MP3, FLAC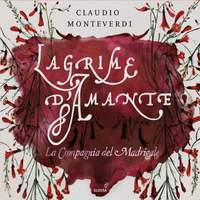 La Compagnia del Madrigale
Five years on from Il pianto della Madonna (hailed by BBC Music Magazine as 'stunning displays of musical understanding outstripping previous recordings'), the Italian ensemble return to Monteverdi's music with this collection centring on the Sixth Book of Madrigals and exploring the idea of 'lovers' tears'; the programme includes Zefiro torna, O primavera, gioventú dell'anno, Non piu guerra, pietate, and Ah dolente partita.
Available Formats: CD, MP3, FLAC, Hi-Res FLAC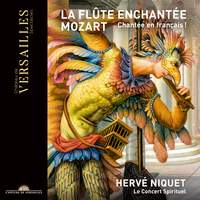 Mathias Vidal (Tamino), Florie Valiquette (Pamina), Marc Scoffoni (Papageno), Lisa Mostin (La Reine de la Nuit), Tomislav Lavoie (Sarastro), Olivier Trommenschlager (Monostatos), Pauline Feracci (Papagena); Le Concert Spirituel, Hervé Niquet
Staged by Cécile Roussat and Julien Lubek, this French-language Magic Flute was filmed in Avignon last January; BachTrack described the production as 'a real delight', singling out Vidal's 'very elegant, very French' Tamino for particular praise.
Available Format: DVD Video + Blu-ray + CD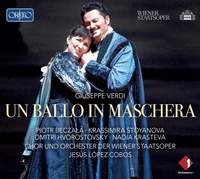 Piotr Beczała (Gustaf III), Dmitri Hvorostovsky (Renato Ankarstrom), Krassimira Stoyanova (Amelia), Nadia Krasteva (Ulrica), Hila Fahima (Oscar); Wiener Staatsoper, Jesús López Cobos
This live recording from April 2016 captures Hvorostovsky in one of his final performances of Renato, a role with which the great Siberian baritone was closely associated throughout his career – the aria 'Eri tu' featured on his winning programme at Cardiff Singer of the World in 1989, when he competed against Bryn Terfel in a now-legendary 'Battle of the Baritones'. He and Beczała had appeared opposite one another as the love-rivals at the Metropolitan Opera the previous year.
Available Formats: 2 CDs, MP3, FLAC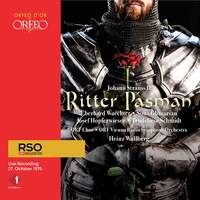 Eberhard Waechter (Ritter Pasman), Josef Hopferweiser (Karl Robert von Anjou), Sona Ghazarian (Die Konign), Trudeliese Schmidt (Eva), Artur Kom (Rodomonte), Horst Witsche (Hofmarschall Omode); ORF Vienna Radio Symphony Orchestra, Heinz Wallberg
Premiered on New Year's Day 1892, Strauss's three-act opera about a Hungarian knight met with a cool reception in comparison with his operettas, though the Csárdás from the beginning of Act Three receives fairly regularly outings in concert (including at New Year's Day performances from Vienna). This live recording was made in Vienna on 27th October 1975.
Available Formats: 2 CDs, MP3, FLAC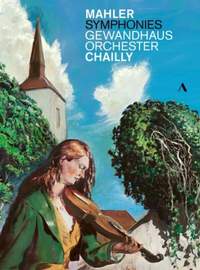 Gewandhausorchester, Riccardo Chailly
Recorded at the Leipzig Gewandhaus between 2011 and 2015, Chailly's partial Mahler cycle has been praised for its 'clarity and power' (BBC Music Magazine on Symphony No. 5), 'abundant virtues' (The Financial Times on No. 4), and 'care over details and transparency' (the International Classical Music Awards jury on No. 7, which won the Video Performance prize in 2016). Soloists include Christiane Oelze, Sarah Connolly, Gerhild Romberger, Dietrich Henschel, and Georg Zeppenfeld.
Available Format: 8 DVD Videos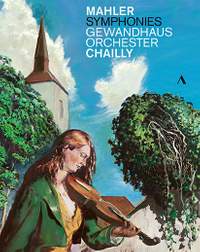 Gewandhausorchester, Riccardo Chailly
Picture format: 16:9
Sound format: DTS-HD Master Audio / PCM Stereo
Available Format: 8 Blu-rays