26th March 2021
 New Release Round-up

,

  New Release Round-Up - 26th March 2021
Today's new releases include Beethoven, Wagner and Verdi from Lise Davidsen, new Bach recordings from Phantasm and Collegium Vocale Gent, a witty and moving lockdown project from two young singers whose wedding was postponed due to the pandemic, and Gounod's Faust from Covent Garden, starring Michael Fabiano, Erwin Schrott, Irina Lungu and Stéphane Degout.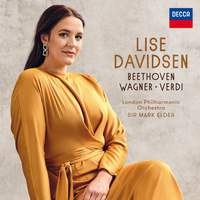 Lise Davidsen (soprano), London Philharmonic Orchestra, Sir Mark Elder
The Norwegian lyric-dramatic soprano's second album on Decca opens with Leonore's great monologue 'Abscheulicher!' from Fidelio, which brought the house down when Davidsen sang the role at Covent Garden last spring. It's followed by the same composer's 'Ah, perfido!', arias from Cavalleria rusticana, Medea, La forza del destino and Otello, and Wagner's Wesendonck-Lieder.
Available Formats: CD, MP3, FLAC, Hi-Res FLAC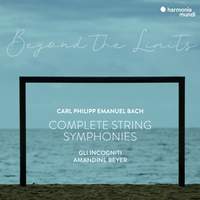 Gli Incogniti, Amandine Beyer
The music of CPE Bach has made appearances on several previous recordings from Beyer and Gli Incogniti (often alongside works by his father), and here they devote an entire album to him for the first time: Beyond the Limits features the six Symphonies for String Orchestra which were commissioned by Baron van Swieten in the early 1770s, with the patron stipulating that 'the composer's creative imagination must have free rein'.
Available Formats: MP3, FLAC, Hi-Res FLAC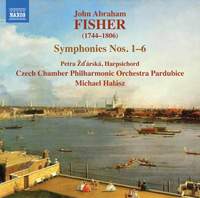 Petra Žďárská (harpsichord), Czech Chamber Philharmonic Orchestra Pardubice, Michael Halász
Published a year before CPE Bach's commission, the British composer-violinist John Abraham Fisher's six symphonies were performed at London's fashionable Vauxhall Gardens and demonstrate the influence of the Mannheim School – though Fisher had not yet travelled extensively at this stage in his career, his role as leader of the Theatre Royal Covent Garden orchestra had brought him into regular contact with the latest Austro-German trends.
Available Formats: CD, MP3, FLAC, Hi-Res FLAC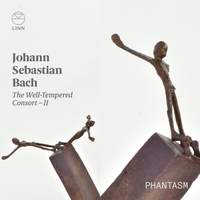 Phantasm, Laurence Dreyfus
Phantasm present a second helping of keyboard works by JS Bach in new arrangements for viol consort, featuring pieces from both books of the Well-Tempered Clavier; welcoming the first volume this time last year, Gramophone declared that 'Phantasm find conversation, play and dance in the unlikeliest of contrapuntal moments', whilst BBC Music Magazine named it as a Chamber Music Choice in their April 2020 issue.
Available Formats: CD, MP3, FLAC, Hi-Res FLAC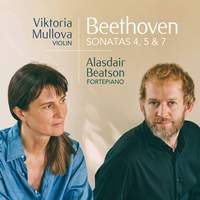 Viktoria Mullova (violin), Alasdair Beatson (fortepiano)
A decade on from her recording of sonatas Nos. 3 & 9 with Kristian Bezuidenhout (which the Financial Times described as 'set[ting] a new benchmark for the Beethoven violin sonatas'), Mullova returns to Onyx to continue the projected cycle with Alasdair Beatson; Mullova plays a 1750 Giovanni Battista Guadagnini violin, and Beatson a replica of an 1805 Viennese Walter fortepiano by Paul McNulty.
Available Formats: CD, MP3, FLAC, Hi-Res FLAC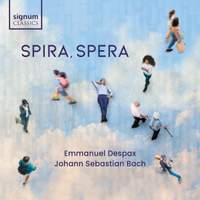 Conceived in part as a personal musical response to the fire that severely damaged Paris's Notre Dame cathedral in April 2019, Despax's programme of Bach transcriptions takes its title from Victor Hugo's The Hunchback of Notre-Dame, and includes arrangements by Saint-Saëns, Busoni, Siloti, Liszt, Szántó and Hess.
Read David's interview with Emmanuel Despax here.
Available Formats: CD, MP3, FLAC, Hi-Res FLAC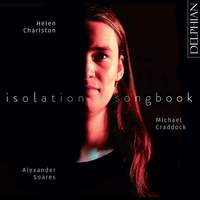 Helen Charlston (mezzo), Michael Craddock (baritone), Alexander Soares (piano)
Consisting entirely of new commissions, The Isolation Songbook presents the rich and varied fruits of a call for compositions by the two young singers in the wake of their postponed marriage last April; the album opens with Owain Park's setting of a poem which Charlston wrote for Craddock to mark what would have been their wedding-day, and also features music by composers including Héloïse Werner, Kerensa Briggs, Benjamin Rowarth, and Charlston's father Terence.
Available Formats: CD, MP3, FLAC, Hi-Res FLAC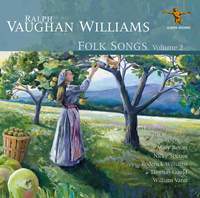 Mary Bevan (soprano), Nicky Spence (tenor), Roderick Williams (baritone), William Vann (piano), Thomas Gould (violin)
This is the second volume in a four-disc series which will cover the eighty folk songs in English which Vaughan Williams arranged for voice and piano or violin, and features fifteen world premiere recordings; the programme opens with the Nine Folk Songs from the Appalachian Mountains, collected between 1914 and 1916 by Cecil Sharp with Maud Karpeles, and closes with the uproarious Old MacDonald-esque 'Farmyard Song' (which apparently required several takes for the artists to compose themselves!).
Available Formats: CD, MP3, FLAC, Hi-Res FLAC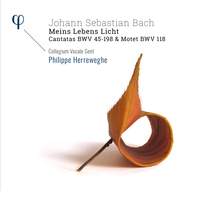 Dorothee Mields (soprano), Alex Potter (countertenor), Thomas Hobbs (tenor), Peter Kooij (bass), Collegium Vocale Gent, Philippe Herreweghe
Following their widely-praised recording of the St John Passion last Easter, Herreweghe and Company present two cantatas: Es ist dir gesagt, Mensch, was gut ist (with Collegium Vocale veteran Peter Kooij taking on the virtuosic solo bass role), and Laß, Fürstin, laß noch einen Strahl, composed for the funeral of Christiane Eberhardine, Electress of Saxony. The motet O Jesu Christ, meins Lebens Licht - also written for a funeral - sits between them.
Available Formats: CD, MP3, FLAC, Hi-Res FLAC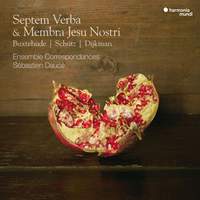 Ensemble Correspondances, Sébastien Daucé
Released in advance of Holy Week, Ensemble Correspondances's programme features Buxtehude's Membra Jesu Nostri, Fried- und Freudenreiche Hinfahrth and Herzlich Lieb hab ich dich O Herr, Schütz's Die sieben Worte Jesu Christ am Kreuz and Erbarm dich mein, O Herre Gott, and Lüdert Dijkman's Lamentum eller en Sorge Music.
Available Formats: 2 CDs, MP3, FLAC, Hi-Res FLAC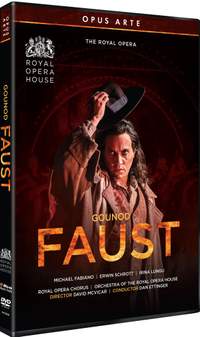 Erwin Schrott (Mephistopheles), Michael Fabiano (Faust), Irina Lungu (Marguerite), Stéphane Degout (Valentin); Royal Opera House Covent Garden, Dan Ettinger, David McVicar
Filmed at Covent Garden in spring 2019, this revival of David McVicar's 2004 staging (itself described as 'a thing of wonder' by The Guardian) was praised in the Financial Times for Fabiano's 'impressively clear, bright, vital presence', whilst The Independent observed that 'the deftness with which this all-singing, all-dancing show bowled along under Dan Ettinger's vigorous beat, replete with tumblers and jugglers and pullulating citizenry in the post-war celebrations, took the breath away'.
Available Format: DVD Video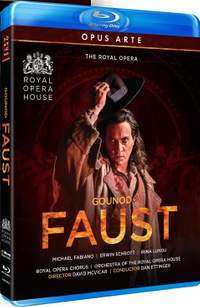 Michael Fabiano (Faust), Erwin Schrott (Mephistopheles), Irina Lungu (Marguerite), Stéphane Degout (Valentin); Royal Opera House Covent Garden, Dan Ettinger, David McVicar
Picture format: 1080i HD
Sound format: LPCM 24-bit stereo / 5.1 DTS-HD Master-Audio
Available Format: Blu-ray