Latest update: COVID-19 Shipping Delays. Presto is committed to the health and well-being of our staff. Our warehouse team are currently working hard to ensure your order is despatched as quickly as possible. Unfortunately you may experience slight delays as some deliveries are taking longer than usual. Thank you
18th December 2020
 New Release Round-up

,

  Ones that got away - Autumn/Winter 2020
As it's a relatively quiet time of year for new releases, this week we've decided to round up a few of our bestselling titles from the past three months which haven't perhaps received the attention they deserve in the form of a newsletter, including Mariss Jansons's final concert, Brahms from Herbert Blomstedt, Wagner from Christian Thielemann in Bayreuth, and Bruckner from the Choir of King's College Cambridge.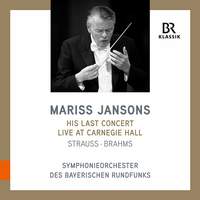 Symphonieorchester des Bayerischen Rundfunks, Mariss Jansons
This live recording captures the Latvian conductor's final performance, given at Carnegie Hall on 8th November last year just a few weeks before his death; the programme features the Four Symphonic Interludes from Strauss's Intermezzo and Brahms's Symphony No. 4.
Available Formats: CD, MP3, FLAC, Hi-Res FLAC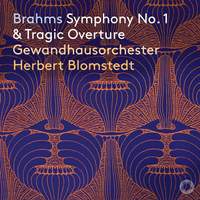 Gewandhausorchester, Herbert Blomstedt
The nonagenarian conductor makes his debut on Pentatone with what the Sunday Times described as 'a deeply considered, broadly conceived account' of Brahms's First Symphony; BBC Music Magazine recently declared it 'a splendid and inspiring disc, [which] can't be recommended too strongly'.
Available Formats: CD, MP3, FLAC, Hi-Res FLAC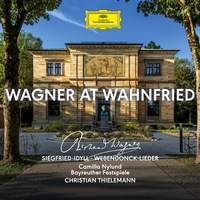 Camilla Nylund (soprano), Bayreuth Festival Orchestra, Christian Thielemann
Though this year's Bayreuth Festival of course fell prey to lockdown restrictions, the Finnish soprano Camilla Nylund (who was scheduled to appear as Eva in Die Meistersinger and Elsa in Lohengrin) joined a reduced orchestra to perform Andreas Tarkmann's arrangement of the Wesendonck-Lieder at the composer's home; it's preceded by the Siegfried-Idyll.
Available Formats: CD, MP3, FLAC, Hi-Res FLAC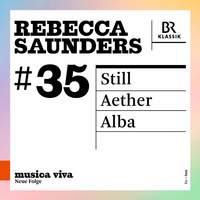 Carolin Widmann (violin), Carl Rosman, Richard Haynes (bass clarinet), Marco Blaauw (trumpet)
This triptych of works by the British composer (b. 1967) begins with the violin concerto Still, composed in 2011 and premiered by Widmann at the Bonn Beethoven Festival; it's followed by Aether for two bass clarinets, and the trumpet concerto Alba. The Guardian observed that 'all three works show Saunders' extraordinary command of instrumental detail, which seems to burrow into the very core of every sound'.
Available Formats: CD, MP3, FLAC, Hi-Res FLAC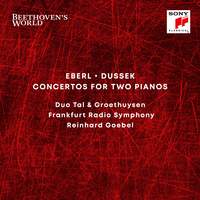 Tal & Groethuysen (piano), Frankfurt Radio Symphony Orchestra, Reinhard Goebel
A pair of concertos for two pianos form the centrepiece of this latest instalment of Sony's series celebrating Beethoven's contemporaries: Anton Eberl's work from 1803 and Jan Ladislav Dussek's composition from three years later. They are flanked by Beethoven's later Gratulations-Menuett and the world premiere recording of Josef Eybler's La Follia di Spagna after Corelli.
Available Formats: CD, MP3, FLAC, Hi-Res FLAC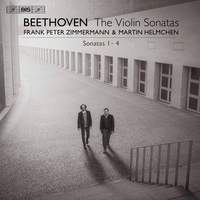 Frank Peter Zimmermann (violin), Martin Helmchen (piano)
Gramophone greeted this first instalment of a projected Beethoven series from Helmchen and Zimmermann most enthusiastically this month, pronouncing that 'these performances wed classical verve to a profoundly Romantic spirit, and I suspect that Beethoven would have rather enjoyed the result'; the recording was also a hit with BBC Music Magazine, who described the performances as 'conversations by a perfect instrumental pairing'.
Available Formats: SACD, MP3, FLAC, Hi-Res FLAC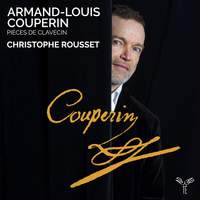 Christophe Rousset (harpsichord)
The French harpsichordist and conductor has long championed the music of Armand-Louis Couperin's cousin François and great-uncle Louis, and here he gives the world premiere recording of the lesser-known composer's Pièces de clavecin Op. 1 from 1751; Rousset plays a period instrument by Jean-Claude Goujon, currently housed in the Musée de la Musique in Paris.
Available Formats: 2 CDs, MP3, FLAC, Hi-Res FLAC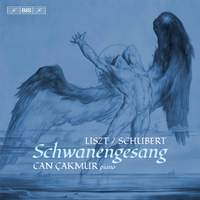 Following on from his debut solo recording on BIS last year (which also featured Liszt and Schubert), the young Turkish pianist performs Liszt's transcription of Schubert's 'Swan Song', taking his cue from Liszt's own re-ordering of the songs and creating what he describes as 'a sequence which presents not a storyline but an emotional journey'. The result prompted Gramophone to applaud 'the wealth and range of his musical imagination, not to mention his genuine pianistic gifts'.
Available Formats: SACD, MP3, FLAC, Hi-Res FLAC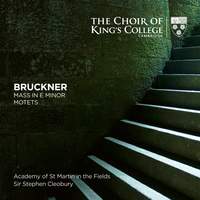 Choir of King's College Cambridge, Academy of St Martin in the Fields, Sir Stephen Cleobury
It's relatively unusual to hear Bruckner's Masses performed with trebles on the top line, and the results here have met with their fair share of critical acclaim - The Guardian observed that 'It's refreshing to hear this music sung with the urgent energy of boys' voices, the textures almost raw', while Gramophone described the King's choristers as 'strikingly pure and radiant'.
Available Formats: CD, MP3, FLAC, Hi-Res FLAC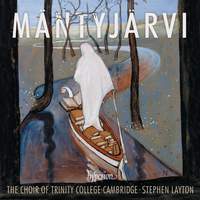 The Choir of Trinity College Cambridge, Stephen Layton
The mainstay of this programme of sacred music by the Finnish composer (b. 1963) is the Trinity Service, commissioned by the choir and completed last year; also included are the Ave Maria d'Aosta, the Stuttgarter Psalmen, and the motets Benedic anima mea Domino and Pulchra es. The recording received five stars in this month's BBC Music Magazine, where it was praised as 'immaculately and excitingly presented'.
Available Formats: CD, MP3, FLAC, Hi-Res FLAC, Hi-Res+ FLAC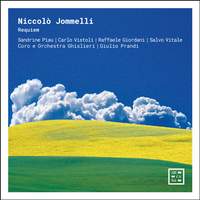 Sandrine Piau (soprano), Carlo Vistoli (countertenor), Raffaele Giordani (tenor), Salvo Vitale (bass), Coro e Orchestra Ghislieri, Giulio Prandi
Following their acclaimed recording of two unpublished works by Pergolesi in 2018, the Coro e Orchestra Ghislieri present another neglected eighteenth-century sacred work in a new critical edition: Niccolò Jommelli's Requiem of 1756, which enjoyed enormous popularity during the composer's lifetime until it was eclipsed by Mozart's Requiem thirty-five years later.
Available Formats: CD, MP3, FLAC, Hi-Res FLAC
Rolando Villazón (tenor), Xavier de Maistre (harp)
The tenor and harpist team up for an intimate, unusual recital of Maistre's own arrangements of songs by composers such as Alberto Nepomuceno, Ariel Ramirez, Alberto Ginastera, Carlos Guastavino and Silvio Rodríguez; Maistre also contributes several solo pieces, including Zequinha de Abreu's Tico-tico no fubá and Waldir Azevedo's Brasileirinho.
Available Formats: CD, MP3, FLAC, Hi-Res FLAC