Latest update: COVID-19 Shipping Delays. Presto is committed to the health and well-being of our staff. Our warehouse team are currently working hard to ensure your order is despatched as quickly as possible. Unfortunately you may experience slight delays as some deliveries are taking longer than usual. Thank you
20th November 2020
 New Release Round-up

,

  New Release Round-Up - 20th November 2020
Today's new releases include Stanford's two string quintets from members of the Dante and Endellion quartets, an explosive new work for wind ensemble by clarinettist-composer Mark Simpson, a transatlantic recital from violinist Callum Smart and pianist Richard Uttley, and Vivaldi's long-lost pasticcio Argippo from Fabio Biondi and Europa Galante, starring Emőke Baráth and Marianna Pizzolato.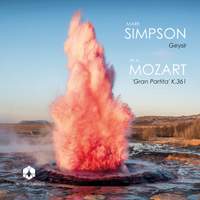 Artists include Mark Simpson (clarinet), Nicholas Daniel (oboe), Ben Goldscheider (horn)
Written as a companion-piece to Mozart's Gran Partita in 2014 (and scored for the same forces), the British clarinettist-composer's Geysir was commissioned by the Britten Sinfonia, and receives its world premiere recording here; the ensemble's Mozart playing was praised in The Guardian this week as 'buoyant, nimble, expansive, elegant, witty and muscular'. Read David's interview with Mark Simpson about the work here.
Available Formats: CD, MP3, FLAC, Hi-Res FLAC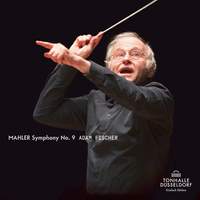 Düsseldorfer Symphoniker, Ádám Fischer
Released digitally back in May, this is the eighth instalment in the elder Fischer's superb Mahler series from Düsseldorf, a project which Gramophone declared was 'shaping up to be the most idiomatic and exciting cycle of Mahler symphonies since Kubelík and Bernstein' following the release of the BBC Music Magazine Award-winning account of No. 1 two years ago.
Available Formats: CD, MP3, FLAC, Hi-Res FLAC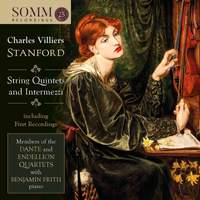 Members of the Dante and Endellion Quartets, Benjamin Frith (piano)
Following recordings of the eight string quartets, Somm continue their widely-praised survey of Stanford's chamber music with the two quintets for strings, premiered in 1904 and composed under the guidance of the great violinist Joseph Joachim, the dedicatee of Brahms's Violin Concerto – the influence of Brahms is present in both works. The album is completed by the early Three Intermezzi, originally for clarinet and piano but arranged here for cello and piano.
Available Formats: CD, MP3, FLAC, Hi-Res FLAC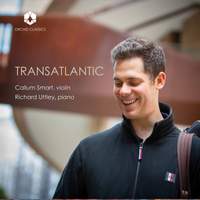 Callum Smart (violin), Richard Uttley (piano)
Smart's third album on Orchid focuses on what the violinist describes as 'music that has influenced me from the two countries and cultures I've lived in all my life': opening with Elgar's Violin Sonata, the programme also features music by Kate Whitley, Amy Beach, John Adams and Samuel Coleridge-Taylor, and is rounded off by Smart's own arrangement of Amazing Grace.
Available Formats: CD, MP3, FLAC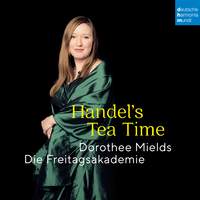 Dorothee Mields (soprano), Die Freitagsakademie
The main courses on the Freitagsakademie's menu are two cantatas for soprano and oboe - Mi palpiti il cor and Venus and Adonis - and the Trio Sonata in G major HWV 384. Amuse-bouches include Süßer Blumen Ambraflocken, Bacchus and the Rapture, Flammende Rose, Zierde der Erden, and The Harmonious Blacksmith, as well as Purcell's O let me weep.
Available Formats: CD, MP3, FLAC, Hi-Res FLAC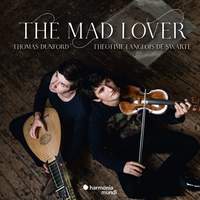 Theotime Langlois de Swarte (violin), Thomas Dunford (lute)
Exploring the seventeenth-century conception of melancholy, this programme features music by John Eccles, Daniel and Henry Purcell, and Nicola Matteis the Elder and Younger. The album takes its title from a tragicomedy by John Fletcher, for which both Eccles and the younger Purcell contributed incidental music when it was revised and revived in the early 1700s.
Available Formats: CD, MP3, FLAC, Hi-Res FLAC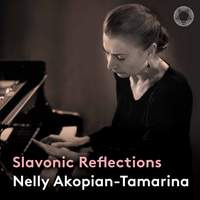 Nelly Akopian-Tamarina (piano)
Recorded live at Wigmore Hall in the 2008/9 season, the Russian pianist's programme includes Janáček's In the Mist, a selection of Chopin mazurkas, and encores by Liadov and Medtner; reviewing the live performance of the Janáček, Classical Source observed that 'this was an account of no little distinction, such as would place her playing as amongst the finest that can ever have been laid at the service of this music'.
Available Formats: CD, MP3, FLAC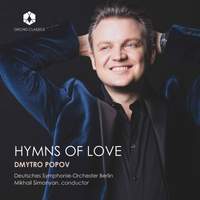 Dmytro Popov (tenor), Deutsches Symphonie-Orchester Berlin, Mikhail Simonyan
The Ukrainian tenor makes his debut on Orchid with a recital featuring excerpts from some of his most frequently-sung roles, including Cavaradossi in Tosca, Vaudémont in Iolanta, and Rodolfo in La bohème, plus arias by Gounod, Bizet, Borodin, Dvořák, Ponchielli and Léhar. By way of encore, there's an arrangement of the Ukrainian folk song Raven Black Brows, Eyes Like Hazel.
Available Formats: CD, MP3, FLAC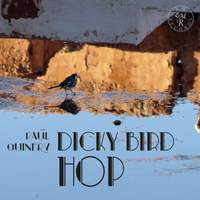 The pianist and Radio 3 presenter Paul Guinery performs a charming programme of light music including miniatures by Noel Coward, Arnold Bax, Billy Mayerl, Eric Coates, York Bowen, Haydn Wood, Madeline Dring, Geoffrey Toye and Benjamin Dale. The title-work, by the blind pianist-composer Ronald Gourlay, was made famous by Gracie Fields.
Available Format: CD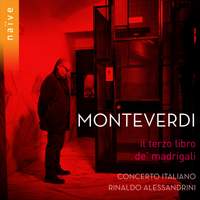 Concerto Italiano, Rinaldo Alessandrini
Alessandrini and his Italian musicians have been exploring Monteverdi's madrigals together for over three decades now, with BBC Music Magazine describing their recent accounts of excerpts from Book Eight as 'a listening experience in which you can appreciate the alchemy of Monteverdi's craft and Alessandrini's execution of it'; here they focus on Book Three, dating from the composer's mid-twenties.
Available Format: CD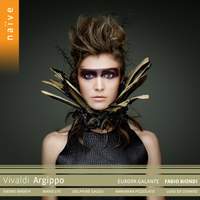 Emőke Baráth (soprano), Marie Lys (soprano), Delphine Galou (contralto), Marianna Pizzolato (mezzo), Luigi De Donato (bass); Europa Galante, Fabio Biondi
Featuring arias by Galeazzi, Pescetti, Hasse, Porpora, Fiorè and Vinci as well as Vivaldi himself, this pasticcio was written in 1730 for performance in Vienna and Prague; the original score being long lost, this recording uses a reconstruction of the manuscript by musicologist Bernardo Ticci.
Available Format: 2 CDs