12th October 2020
 Interview

,

  Didier Martin on Alpha Classics
Had we been running an office sweepstake for this year's Gramophone Awards, I think many of my colleagues would have hoped to be allocated Alpha Classics for Label of the Year – some of our favourite recent releases from the Paris-based label have included Barbara Hannigan's mesmerising La Passione (featuring music by Nono, Grisey and Haydn), Véronique Gens's luminous Nuits, and horn-player Sarah Willis's exuberant Mozart y Mambo with the Havana Lyceum Orchestra back in the summer.
Whenever we interview Alpha artists about their new projects, it's notably that they always speak with such warmth about the support and creative input of the label's Artistic Director Didier Martin, and Kate Lindsey, Martin Helmchen and Patricia Kopatchinskaja were among the musicians who paid tribute to his work at the online ceremony last Tuesday evening. I caught up with Didier (whose company we've enjoyed at many such events in less socially-distanced times) shortly before the ceremony to discuss his plans for the label, the Alpha artists' responses to lockdown, and his thoughts on the future of the classical recording industry in general…
What's your own musical background, and how did you end up in your current role?
I joined Alpha six years ago; before that I was Head of Classics & Jazz for Naïve for fifteen years, and before that I worked at Warner Classics France. I started my career in communications and went 'back to school' when I was thirty, because classical music was my passion, and then I joined Warner and it was the beginning of a wonderful story. I used to play the cello to a very modest level and have always loved attending concerts and meeting artists, but I didn't study music formally – it was simply a hobby, and I've been fortunate enough to be able to join my business education and early career together with that.
How directly are you involved in the label's decisions about artists and repertoire?
That's my main job as Artistic Director of Alpha: 70% of my work is about being in contact with artists about potential projects, programmes and strategies. Our philosophy is to build long-term, close relationships with our artists – I really don't think you can do one project and leave it at that. Nowadays it's not enough to just record and release: it's always a long story with more difficult projects, so we need to really get to know each other and build something together. Whenever we talk with an artist I always have a global approach in mind, but you can see from our catalogue that we don't always go for 'easy' repertoire – Barbara Hannigan's recent album La Passione featuring Nono and Grisey is a prime example of that!
The main point is to be sure that what you are bringing to the public is interesting and really needs to be out there, and we couldn't do that without investing a lot of time and exchanging a lot of ideas. And alongside my work at Alpha I'm also the CEO of Outhere, Charles Adriaenssen being the president and founder of the Outhere Music group – we're a small team, but a fantastic one! We have fine people working out of Paris, Brussels, Italy and Germany, and having one foot in musicology and another in marketing and communications is absolutely central to our approach. And I don't forget our distributors all over the world who are doing fantastic and courageous work, especially here in UK with the great RSK team. They are our ambassadors, and nothing would be possible without them.
How much has the overall landscape of the industry altered over the course of your career, and what do you see as the main challenges and opportunities facing the business today?
It's clear that everything has changed – of course the classical music industry is moving towards digital, and I think that's good news, because music-lovers are better served by subscriptions, especially when it comes to discovering new things. Nonetheless, we still give lavish great care and attention on the physical products, creating beautiful objects, appealing covers, limited editions and even vinyl - even though the classical music market doesn't seem to be falling in love again with LPs to the same extent as the pop music fans!
The business aspect of the move towards digital is another story. For this repertoire, it's absolutely vital to move towards a more 'user-centric' model in terms of revenue, which divides the streaming royalties from each listener's monthly subscription only between the artists they have listened to that month, instead of the current 'pro rata' model where the money goes into an overall pot and is distributed in proportion to all listening tracks. I'd also like us to move towards a model that's based on the amount of time spent listening rather than on numbers of tracks: for classical that's really a key issue, especially because classical lovers don't have the same streaming 'consumption' compared to younger listeners who can spend several hours a day listening to the same pop song! It's a very important battle for me. Only a few years ago classical labels didn't really care about all of this because digital and streaming accounted for such a small proportion of our market-share, but now that it's going to be the major part of our revenue it's crucial to find a model that's fair and logical.
You obviously build wonderful relationships with each individual artist who signs to the label, but are there any long-term partnerships which stand out as particularly special?
I mentioned Barbara Hannigan, of course: for example, at the beginning of lockdown Barbara produced a new short video about our new release La Passione every day, and it shed some very interesting new light on the recording. I think any marketing specialist would have looked at the programmes for her last two albums and said 'Are you crazy?!' – but if you can dare, everything is possible! Patricia Kopatchinskaja is another brilliantly adaptable and adventurous artist: we've worked together since my time at Naïve. I think she's really revolutionised the violin, and I hope we've told an interesting story together. But I never forget that Alpha's original focus was baroque music – when the label started out twenty years ago our key artists were people like Vincent Dumestre and François Lazarevitch, both of whom are still very closely associated with Alpha. More recently, we've had some huge successes with Vox Luminis, with Leonardo García Alarcón, and of course with Giovanni Antonini's enormous Haydn2032 project. And the third area we like to invest in is nurturing young talent, such as the wonderful French harpsichordist Justin Taylor and the singers Eva Zaïcik and Adèle Charvet: it's such a pleasure to present their first album and welcome them to the Alpha family.
Anna Prohaska is another artist who's been working with you for some years now – could you tell me a little about her lockdown Bach recording, Redemption?
It was very interesting to see the reaction of each artist to lockdown: some of them were very relieved and happy to have time to focus on other things for a little while, some were utterly despairing, and others pressed right ahead with new initiatives, such as Barbara Hannigan with her so clever and generous Momentum project. The German artists who were based in Berlin were generally very proactive: they were able to cycle to venues and perform with social distance from quite early on, so the spirit and atmosphere in Berlin was very different from other parts of Europe. They simply felt that music must go on, and Anna was very much in that camp. As soon as they could get twenty people together in a church, we started recording for immediate digital release, and now the album's also available as a physical CD.
What's on the horizon in terms of future plans?
Plenty! Some new artists are joining us, including the amazing Uzbek pianist Behzod Abduraimov who recorded Mussorgsky's Pictures at an Exhibition, Chopin Preludes and Debussy's Children's Corner for us. Another young and talented violinist is joining us in 2021. His name is Kerson Leong, and I can tell you he's a huge discovery… Patricia Kopatchinskaja will be as usual very productive, with two releases in early 2021: a twentieth/twenty-first century instrumental programme with Camerata Bern, featuring a concerto written for her by Francisco Coll and Sol Gabetta, and the famous Pierrot Lunaire by Schoenberg which she is going to direct from the violin as well as doing the Sprechstimme. We will also release the first volume of the complete Tchaikovsky symphonies which Paavo Järvi has initiated with the Tonhalle-Orchester Zürich, and the Handel Brockes Passion by Arcangelo under Jonathan Cohen, featuring Sandrine Piau. Another of our dear sopranos, Jodie Devos, will present a new recital, mainly composed of English songs … So eclecticism will continue to be the key word!
Related recordings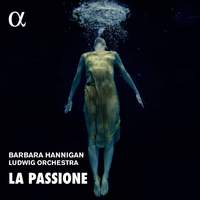 Works by Grisey, Nono & Haydn
Ludwig Orchestra, Barbara Hannigan
Available Formats: CD, MP3, FLAC, Hi-Res FLAC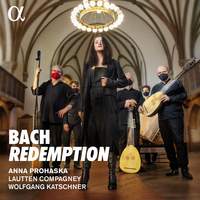 Anna Prohaska (soprano), Lautten Compagney, Wolfgang Katschner
Available Formats: CD, MP3, FLAC, Hi-Res FLAC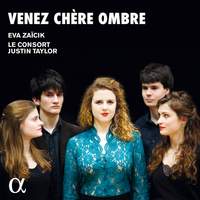 Eva Zaïcik (mezzo), Le Consort
Available Formats: CD, MP3, FLAC, Hi-Res FLAC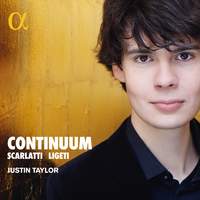 Music for Harpsichord by Scarlatti & Ligeti
Justin Taylor (harpsichord)
Available Formats: CD, MP3, FLAC, Hi-Res FLAC, Hi-Res+ FLAC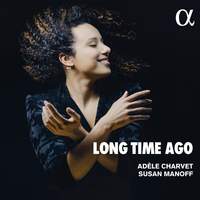 Adèle Charvet (mezzo), Susan Manoff (piano)
Available Formats: CD, MP3, FLAC, Hi-Res FLAC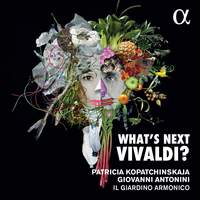 Patricia Kopatchinskaja (violin), Il Giardino Armonico, Giovanni Antonini
Available Formats: CD, MP3, FLAC, Hi-Res FLAC, Hi-Res+ FLAC