30th September 2020
 Presto Editor's Choices

,

  Presto Editor's Choices - September 2020
September favourites include a Vivaldi project with a kick from Patricia Kopatchinskaja and Il Giardino Armonico, a big-hearted song-recital from American mezzo Jamie Barton and composer-pianist Jake Heggie, a searing dramatic monologue for soprano and orchestra by Nicola Lefanu, and a superb Schumann recital from the young German baritone Samuel Hasselhorn and Joseph Middleton.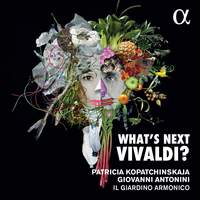 Patricia Kopatchinskaja (violin), Il Giardino Armonico, Giovanni Antonini
Prepare to be delightfully wrong-footed at every turn by this colourful, richly-textured tapestry interweaving Vivaldi concertos with shorter works by contemporary composers including Giacinto Scelsi, Aureliano Cattaneo and Luca Francesconi – every so often the ground suddenly shifts beneath your feet in the cadenzas of the concerti, so that the new pieces in between feel fully integrated into the whole. Pick of the newcomers is Giovanni Sollima's heat-hazy Moghul, setting the scene quite wonderfully for Vivaldi's Il Grosso Mogul which closes the album.
Available Formats: CD, MP3, FLAC, Hi-Res FLAC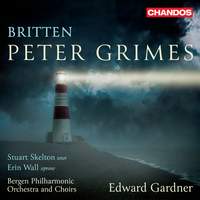 Stuart Skelton (Grimes), Erin Wall (Ellen), Roderick Williams (Balstrode); Bergen Philharmonic Orchestra, Edward Gardner
You can practically smell the sea air (and the spit-and-sawdust fug of The Boar) on this wonderfully engineered Grimes, surely one of the most atmospheric accounts on record. After a steady diet of Tristans and Siegmunds, Skelton's anti-hero is now rougher round the edges than when I heard him in the role at ENO ten years ago, but that's no bad thing, and his descent into insanity is interestingly calculated – he's unusually calm and collected in the opening court-room scene, his composure gradually unravelling with each subsequent micro-aggression from the denizens of the Borough.
Available Formats: 2 SACDs, MP3, FLAC, Hi-Res FLAC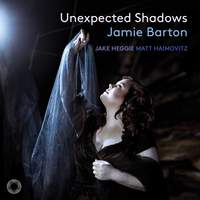 Jamie Barton (mezzo), Jake Heggie (piano), Matt Haimovitz (cello)
This is an instantly loveable recital, with Barton's huge, rich mezzo captured to perfection by the Pentatone engineers and the affectionate chemistry between singer and composer-pianist radiating from every phrase. The programme, too, is nicely balanced, from the two searing monologues of widowed First Ladies reflecting on their husbands' assassinations to the quirky comedy of Barbara Bush's encounter with The Muppets and Athena Nike's savagely witty call-out of female objectification in Statuesque, where Barton's formidable chest-voice is unleashed in all its glory.
Available Formats: CD, MP3, FLAC, Hi-Res FLAC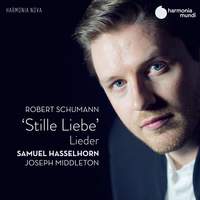 Samuel Hasselhorn (baritone), Joseph Middleton (piano)
This classy, extremely well-schooled German baritone puts me a little mind of the young Matthias Goerne in terms of both emotional intensity and vocal colour; the voice is beautifully secure and even throughout its wide range, and the top in particular is rock-solid and incisive without any hint of harshness. Highlights include a pacey but bluster-free Die beiden Grenadiere, and superbly involving accounts of Die Löwenbraut and Belsatzar - he and Middleton certainly know how to tell a good story together.
Available Formats: CD, MP3, FLAC, Hi-Res FLAC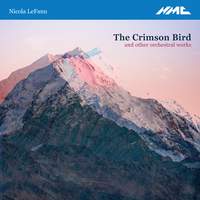 Rachel Nicholls (soprano), BBC Symphony Orchestra, Ilan Volkov, RTÉ National Symphony Orchestra et al
It's fascinating to hear the 1973 world premiere of The Hidden Landscape, which prefigures some of George Benjamin's recent work in terms of sonorities - but the main event here is the title-work, an intensely dramatic 25-minute monologue for soprano and orchestra setting a poem by John Fuller and portraying a desperate mother trapped in a city under siege; it's powerfully sung (and with immaculate diction) by Nicholls, a celebrated Wagnerian who rides the thick orchestration with ease.
Available Formats: CD, MP3, FLAC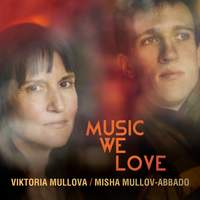 Viktoria Mullova (violin), Misha Mullov-Abbado (double-bass)
I loved the stark simplicity of Mullov-Abbado's The Linden Tree on the Hermes Experiment's Here We Are (an Editor's Choice in July), and there's a similar sparse beauty to everything on this eclectic recital with his violinist mother, which encompasses Bach and Brazilian folk-songs as well as three of his own compositions – the Kreisler-ish Little Astronaut waltz is a gem. Their louche, jazz-inflected take on Schumann's Träumerei won't be everyone's cup of tea, but it worked for me.
Available Formats: CD, MP3, FLAC, Hi-Res FLAC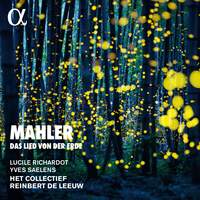 Lucile Richardot (mezzo), Yves Saelens (tenor), Het Collectief, Reinbert de Leeuw
With fine new accounts from Iván Fischer and Vladimir Jurowski, it's been a good month for Mahler's valedictory masterpiece, but this astute chamber arrangement by the late Dutch composer, conductor and pianist might be my personal favourite – it's hard to believe that only fifteen instruments are involved in the more dramatic passages, though the reduced forces also allow the lighter-than-usual voices of the two soloists (both excellent) to glow. The luminous Abschied is particularly poignant given that it now stands as De Leeuw's own farewell recording.
Available Formats: CD, MP3, FLAC, Hi-Res FLAC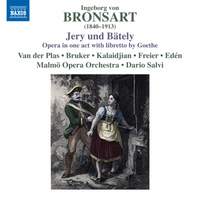 Malmö Opera Orchestra, Dario Salvi
Despite some major reservations about the vocal performances (Dutch tenor Harrie Van Der Plas sounds uncomfortable as the predatory landowner Jery, a role which yields little to Max in Der Freischütz in its vocal demands), this one-act Singspiel about a mettlesome Swiss milkmaid standing firm against toxic masculinity is well worth hearing – Bronsart's vocal writing is far more grateful than that of her teacher Liszt, and her imaginative orchestration calls to mind Weber and the early stretches of Fidelio.
Available Formats: CD, MP3, FLAC, Hi-Res FLAC