30th July 2020
 Presto Editor's Choices

,

  Presto Editor's Choices - July 2020
With international travel more or less off the menu this summer, I've been taking my sunshine in musical form over the past few weeks courtesy of Sarah Willis's exuberant Mozart y Mambo with the Havana Lyceum Orchestra and a glorious Falla album from Mexican musicians Carlos Miguel Prieto and the Orchestra of the Americas. At the opposite end of the spectrum, two twentieth-century masterpieces depicting incarceration have proved real ear-openers, and a spellbinding recital of Britten, Schumann, Wolf and Liszt confirms up-and-coming tenor Stuart Jackson as the heir apparent to his namesake Mr Skelton (whose own recording of Peter Grimes is coming up in September on Chandos).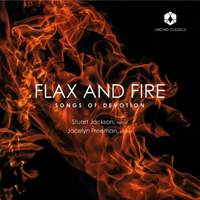 Stuart Jackson (tenor), Jocelyn Freeman (piano)
This young British tenor has already made several impressive appearances on Ian Page's Mozart series, but his debut solo recording gives an even clearer picture of his extraordinary potential: this carefully-chosen programme reveals a combination of vocal heft and poetic sensibility which should make him a superb future Peter Grimes. Purcell's Man is for the Woman Made, despatched with crystal-clear diction and supported by exuberant playing from Freeman, makes for a spirited opener, whilst the more introverted Schumann songs (a clarion-toned Widmung stands out) are sung with real ardour and tenderness.
Available Formats: CD, MP3, FLAC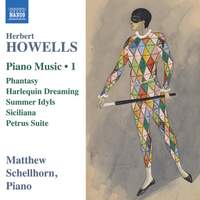 Matthew Schellhorn (piano)
What a selection of gems Schellhorn and the musicologist Jonathan Clinch (who also reconstructed the composer's Cello Concerto for a recording last year) have unearthed with this programme of world premiere recordings: I hadn't expected Howells's piano music to occupy such different sound-worlds to his better-known works, the spare Satie-esque whimsy of Harlequin Dreaming and the Debussy-ish Phantasy and Summer Idyls taking me entirely by surprise. Schellhorn is a marvellous standard-bearer, witty and skittish in the quirkier pieces and giving works like the wonderfully languorous 'June-Haze' plenty of space to glow.
Available Formats: CD, MP3, FLAC, Hi-Res FLAC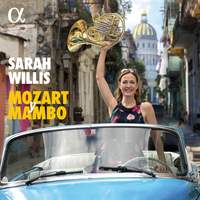 Sarah Willis (horn), Havana Horns, Havana Lyceum Orchestra
I've been slightly wary of classical/dance music fusion ever since a childhood brush with the Hooked on Classics compilations (fellow 1980s babies may sympathise), but the sheer joie de vivre of this irresistible album swept away all my preconceptions. The Havana musicians play 'straight' Mozart with the same rhythmic vitality which they bring to Edgar Olivero's mambo-influenced take on Eine kleine Nachtmusik, and the closing track, El manicero, had me quite literally dancing in the (fortunately deserted) street on an evening stroll last week. Willis, predictably, plays like a dream throughout.
Available Formats: CD, MP3, FLAC, Hi-Res FLAC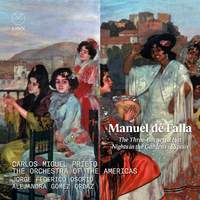 Alejandra Gómez Ordaz (mezzo), Jorge Federico Osorio (piano), Orchestra of the Americas, Carlos Miguel Prieto
Spain may be firmly off-limits in terms of holiday-destinations at the moment, but the Iberian sunshine certainly blazes brightly on this marvellously atmospheric second album from Prieto and his Mexican orchestra – everything really dances, textures are superbly balanced, and there's particularly fine work from the punchy brass and raucous woodwinds as well as the airy mezzo Alejandra Gómez Ordaz in El sombrero de tres picos.
Available Formats: CD, MP3, FLAC, Hi-Res FLAC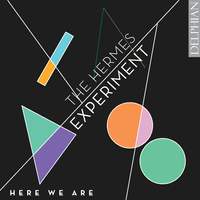 Héloïse Werner (soprano), The Hermes Experiment
The rather unusual combination of harp, clarinet, soprano and double bass proves to be quite astonishingly versatile on this rich, strange programme of new commissions by nine composers, Héloïse Werner's pure soprano taking on an almost instrumental quality at times (though she's no slouch with text either, particular in Errollyn Wallen's rapid-fire gun gun gun). Josephine Stephenson's Between the war and you packs a real emotional punch, and Giles Swayne's French-language elegy to tinned sardines is another highlight (John West's marketing board may disagree).
Available Formats: CD, MP3, FLAC, Hi-Res FLAC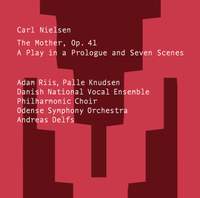 Palle Knudsen (baritone), Adam Riis (piano), Odense Symphony Orchestra, Danish National Vocal Ensemble, Andreas Delfs
Nielsen throws everything barring the kitchen-sink at the incidental music for this Gurrelieder-ish patriotic drama about a mother's reunion with her kidnapped son, which was mounted in 1921 to mark the reunification of Southern Jutland and Denmark: the early whispers of his own Sinfonia Espansiva give way to lusty folk-songs (given sonorous but not over-manicured voice by baritone Palle Knudsen), bar-room piano interludes, flashes of the Marseillaise, and a thrilling choral peroration, sung with scintillating fervour by the Danish National Vocal Ensemble.
Available Formats: SACD, MP3, FLAC, Hi-Res FLAC, Hi-Res+ FLAC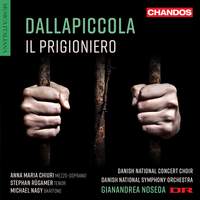 Anna Maria Chiuri (La Madre), Michael Nagy (Il Prigioniero), Stephan Rugamer (Il Carceriere/Il Grande Inquisitore); Danish National Symphony Orchestra, Danish National Concert Choir, Gianandrea Noseda
What a piece, and what a performance: Dallapiccola's taut one-act opera about a prisoner subjected to the most underhand psychological torture by the Spanish Inquisition was premiered on Italian radio in 1949, and Noseda's tightly-wound account proves that the absence of visuals in no way lessens its dramatic impact, with German-Hungarian baritone Michael Nagy a revelation in the title-role (until now I'd only heard him as Papageno, but weightier assignments surely beckon). The three purely choral works are far sunnier and more exuberant, and as the mercury hits the mid-30s tomorrow the male chorus's counsel to 'drench your mouth with wine' when temperatures soar seems especially inviting.
Available Formats: SACD, MP3, FLAC, Hi-Res FLAC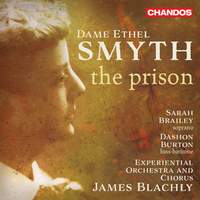 Sarah Brailey (soprano), Dashon Burton (baritone), Experiential Orchestra and Chorus, James Blachly
Dashon Burton is every bit as eloquent and affecting a Prisoner as Nagy in Smyth's much more expansive choral symphony from 1930, his dark night of the soul rooted in existential dread rather than the horrors of the Inquisition; his dialogues with Sarah Brailey's luminous Soul have an almost Hollywood-esque quality (no debt to Elgar's Gerontius here), and Smyth's evocation of dawn via avian woodwinds is just one example of her brilliance as an orchestrator here. It may be some time before choral societies are in a position to take a punt on neglected repertoire, but here's hoping that some of the more ambitious ones are eventually tempted to give this work the exposure it deserves.
Available Formats: SACD, MP3, FLAC, Hi-Res FLAC