US Airmail Charges: As a knock-on effect of COVID-19 airfreight prices around the world have soared. Reluctantly, we have had to pass on some of this increase in our standard airmail prices. We'll bring them down again as soon as we can!
18th March 2020
 Coming Soon

,

  Purcell from Paul McCreesh and other forthcoming highlights
Stand-out future releases for the next few months include the complete Beethoven piano concertos from Stephen Hough, the continuation of Sir Simon Rattle's Ring Cycle from Munich, imaginatively-programmed song recitals from Anna Prohaska and Véronique Gens, and a Mantovani tribute from Joseph Calleja.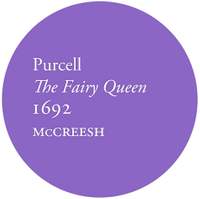 Following their 2019 recording of King Arthur (which is shortlisted for a BBC Music Magazine Award), the Gabrielis present Purcell's incidental music for Shakespeare's A Midsummer Night's Dream in a new edition by McCreesh and Christopher Suckling. Cast includes Anna Dennis, Mhairi Lawson, Carolyn Sampson, Roderick Williams, and Ashley Riches (all of whom appeared on King Arthur). Released 10th April.
Available Format: 2 CDs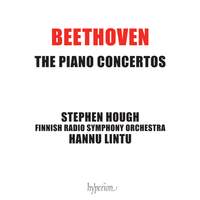 Stephen Hough (piano), Finnish Radio Symphony Orchestra, Hannu Lintu
These recordings were made in Helsinki last June shortly after Hough, Lintu and his Finnish orchestra's live performances of the complete concertos over the course of two concerts; the recordings use Jonathan Del Mar's edition of the scores, and Hough supplies his own cadenza for Piano Concerto No. 2. Released 1st May.
Available Format: CD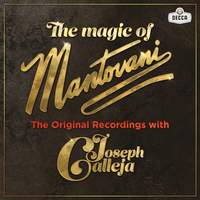 Released to mark the fortieth anniversary of Mantovani's death and featuring evergreens such as Strangers in the Night, Que Sera, Sera and Spanish Eyes, this album sets Calleja's newly recorded vocals (made using Decca microphones from the 1950s) against remasterings of Mantovani's original mastertapes; Renée Fleming makes a guest appearance in Somewhere from West Side Story. Released 19th June.
Available Format: CD
Alina Ibragimova (violin), State Academic Symphony Orchestra of Russia 'Evgeny Svetlanov', Vladimir Jurowski
Ibragimova and Jurowski's recording of the Mendelssohn violin concertos with the Orchestra of the Age of Enlightenment was praised by The Guardian for its 'perfect balancings and the ear-pricking little details being drawn out of the score', and eight years on they join Jurowski's Moscow-based orchestra for Ibragimova's first Shostakovich recording. Released 29th May.
Available Format: CD
Ian Bostridge (tenor), Antonio Pappano (piano), Vilde Frang (violin), Nicolas Altstaedt (cello)
Bostridge and Pappano's contribution to the Beethoven anniversary is a polyglot affair, taking in the German-language song-cycles An die ferne Geliebte and Sehnsucht, the Italian song In questa tomba oscura, and a selection of the Irish, Welsh and Scottish folk-song settings including The Pulse of an Irishman, The Lovely Lass of Inverness, and The Parting Kiss. Released 10th April.
Available Format: CD
Anna Prohaska (soprano), Julius Drake (piano)
Following her award-winning album Serpent and Fire (which focused on Dido and Cleopatra), Prohaska teams up with Julius Drake for this exploration of representations of Eve; the programme includes music by Purcell, Messiaen, Fauré, Wolf, Reimann, Brahms, Stravinsky, Ravel and Bernstein. Released 10th April.
Available Format: CD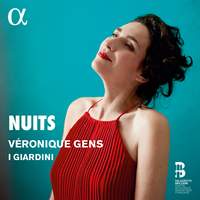 Véronique Gens (soprano), I Giardini
Devised by Palazzetto Bru Zane, Gens's nocturnal recital of mélodies for voice, piano and strings takes its cue from Chausson's Chanson perpétuelle and Fauré's La Bonne Chanson, both of which were arranged by their composers for these forces; the album also features Alexandre Dratwicki's new transcriptions of songs by composers including Massenet, Saint-Saëns, Widor, Messager, Hahn, Fernand de la Tombelle, and Marcel Louiguy. Released 24th April.
Available Formats: CD, MP3, FLAC, Hi-Res FLAC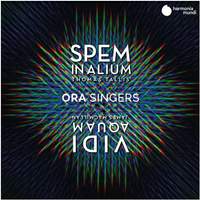 The sixth instalment in ORA's acclaimed series of 'Renaissance gems and reflections' is bookended by two forty-part motets: Tallis's Spem in alium and Sir James MacMillan's response Vidi aquam, composed in 2018. The programme also includes motets by Byrd, Ferrabosco, Theodoricus Gerarde, and Philip van Wilder.
Available Format: CD + DVD Video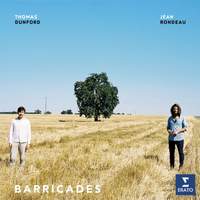 Jean Rondeau (harpsichord), Thomas Dunford (lute)
The French harpsichordist and lutenist present a programme of music from the court at Versailles during the reigns of Louis XIV and Louis XV, featuring works by Rameau, Marais, François Couperin, Lambert, Forqueray, Charpentier and D'Anglebert; their guests include mezzo Lea Desandre and baritone Marc Mauillon.
Available Format: CD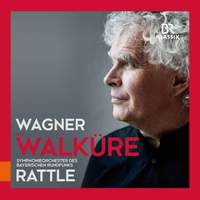 Symphonie-Orchester des Bayerischen Rundfunks, Sir Simon Rattle
Four years on from his 'intensely dynamic' (BBC Music Magazine) Rheingold, Rattle resumed his Munich Ring Cycle with a stellar cast including Iréne Theorin as Brünnhilde, James Rutherford as Wotan, Eva-Maria Westbroek and Stuart Skelton as the Wälsung twins, and a line-up of Valkyries which includes several fine Brünnhildes in their own right.
Available Formats: 4 CDs, MP3, FLAC, Hi-Res FLAC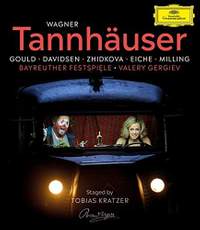 Stephen Gould (Tannhäuser), Lise Davidsen (Elisabeth), Elena Zhidkova (Venus), Markus Eiche (Wolfram), Stephen Milling (Hermann), Le Gateau Chocolat; Bayreuth Festival, Valéry Gergiev, Tobias Kratzer (director)
Filmed at last year's Festival, Tobias Kratzer's controversial new production was described as 'intelligent and surprisingly wrenching' by The New York Times and praised by Limelight Magazine for its 'inventive contemporary relevance'. It features the Bayreuth debut of Norwegian soprano Lise Davidsen, whose singing was hailed as 'the kind of revelatory music-making that Bayreuth should be delivering all the time' in the Financial Times. Released 17th April; also available on DVD.
Available Format: Blu-ray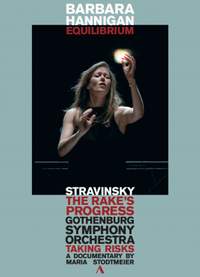 Equilibrium Young Artists, Gothenburg Symphony Orchestra and Vocal Ensemble, Barbara Hannigan, Linus Fellbom
For her first opera recording as a conductor, Hannigan revisits a work which she knows well from the other side of the footlights: she first sang the role of Anne Trulove in her early twenties, and it's taken here by the young Greek soprano Aphrodite Patoulidou, who like the rest of the cast was hand-picked for the project by Hannigan as part of her mentoring initiative 'Equilibrium'. The audition-process and rehearsals are explored in Maria Stodtmeier's accompanying documentary Taking Risks. Released 17th April.
Available Format: DVD Video