31st January 2020
 Presto Editor's Choices

,

  Presto Editor's Choices - January 2020
Recordings which have kept me company through the long, dark January evenings include a dose of Franco-Spanish sunshine courtesy of John Wilson and Sinfonia of London (you can always rely on the versatile Gateshead-born conductor to banish the winter blues), mezzo Kate Lindsey's terrific triptych of cantatas depicting the abandoned Arianna with period-instrument band Arcangelo, and an immensely touching debut album of Tchaikovsky and Barber from Swedish violinist Johan Dalene.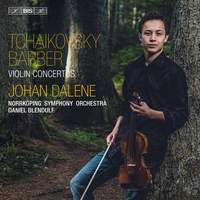 Johan Dalene (violin), Norrköping Symphony Orchestra, Daniel Blendulf
The nineteen-year-old Swedish violinist displays almost uncanny eloquence and maturity on this beautifully played and often very moving debut album – there's a modest, 'old soul'-ish quality to his musicianship that puts me a little in mind of Benjamin Grosvenor's early recordings, and he seems to approach both concertos as chamber music, treating much of Tchaikovsky's fiendish passagework as the icing on the orchestral cake rather than the main attraction.
Available Formats: SACD, MP3, FLAC, Hi-Res FLAC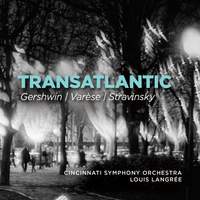 Cincinnati Symphony Orchestra, Louis Langrée
The Frenchman in Cincinnati does a wonderful job of pointing up the perhaps unexpected kinship of three works with one foot in France and the other in the US; the Gershwin sounds unusually sleek and chic, the emphasis squarely on Paris itself rather than on its American visitor, and the restoration of several pages of music which Gershwin subsequently excised from the score makes for an enjoyable eleventh-hour detour.
Available Formats: 2 CDs, MP3, FLAC, Hi-Res FLAC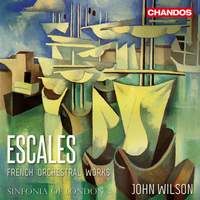 Sinfonia of London, John Wilson
Wilson's Midas touch shows no signs of wearing off on his second recording with Sinfonia of London, with the opening account of Chabrier's Espaňa sparkling and dancing just as joyously as any of the classic musicals in which the conductor made his name. The balance between old favourites and rarities is nicely judged, as ever, with highlights including a deliciously decadent reading of Durufle's under-recorded Tambourin and an unusually introspective Méditation from Massenet's Thaïs.
Available Formats: SACD, MP3, FLAC, Hi-Res FLAC
Xenia Löffler (oboe), Akademie für Alte Musik Berlin
A terrific winter pick-me-up, this: the Berliners are on infectiously energetic, rumbustious form in the outer movements of the two symphonies (the horns in particular have a whale of a time), and Löffler is utterly beguiling in the slow movements of the two concerti, her phrasing supple and sensuous and the mellow tone of her period-copy instrument a constant delight.
Available Formats: CD, MP3, FLAC, Hi-Res FLAC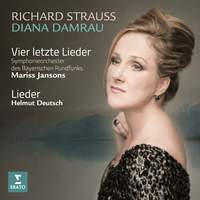 Diana Damrau (soprano), Helmut Deutsch (piano), Symphonieorchester des Bayerischen Rundfunks, Mariss Jansons
This Vier letzte Lieder was one of Jansons's final recordings, and stands as a worthy epitaph to the Latvian conductor (the last minute or so of Im Abendrot is especially poignant), who balances the orchestral textures with great care and imagination so that Damrau's slim, silvery soprano has the ideal backdrop against which to shine. The songs with Deutsch are much more than a makeweight, the wonderfully characterful Mädchenblumen (Flower Songs) being a particular highlight.
Available Formats: CD, MP3, FLAC, Hi-Res FLAC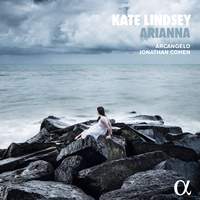 Kate Lindsey (mezzo), Arcangelo, Jonathan Cohen
In ravishingly good voice throughout, the American mezzo is fully alive to the abandoned Cretan princess's every shift in mood on these three very different depictions of Arianna, and the players of Arcangelo match her involvement every step of the way; it's a rare treat to hear Haydn's setting in full orchestral clothing, the post-coital languor of the opening minutes and the heroine's mounting anxiety as she witnesses Teseo's departure coming across especially vividly.
Available Formats: CD, MP3, FLAC, Hi-Res FLAC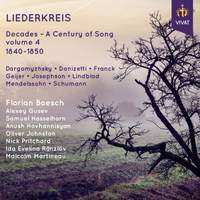 Florian Boesch (baritone), Alexey Gusev (baritone), Samuel Hasselhorn (baritone), Anush Hovhannisyan (soprano), Oliver Johnston (tenor), Nick Pritchard (tenor), Ida Evelina Ränzlöv (mezzo-soprano), Malcolm Martineau (piano)
Florian Boesch and Martineau's involving opening account of Schumann's Liederkreis Op. 24 alone is reason enough to recommend this one, but as with previous volumes the chief pleasures really lie in the new discoveries, both of young artists and lesser-spotted repertoire: the songs by Alexander Dargomyzhsky and a trio of Swedish composers are well worth investigating, whilst two contrasting young tenors (Oliver Johnston, on ringing, Italianate voice in Donizetti, and the softer-grained Nick Pritchard, eloquent in Franck) are definitely ones to watch.
Available Formats: CD, MP3, FLAC, Hi-Res FLAC