26th July 2019
 New Release Round-up

,

  New Release Round-Up - 26th July 2019
Today's new releases include the first instalment of a Sibelius cycle from Yannick Nézet-Séguin and the Orchestre Métropolitain de Montréal, the second volume of Carbonelli's Sonate da Camera from Bojan Čičić and the Illyria Consort, and vintage Beethoven and Wagner from Bernstein and Böhm on Blu-ray Audio.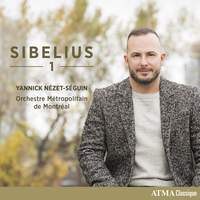 Orchestre Métropolitain de Montréal, Yannick Nézet-Séguin
In the wake of completing their 'bracing and incisive' (Gramophone) Bruckner cycle on ATMA, the Canadian conductor and his Montreal orchestra embark on a complete series of the Sibelius symphonies; this first instalment was recorded at the orchestra's home last October.
Available Formats: CD, MP3, FLAC, Hi-Res FLAC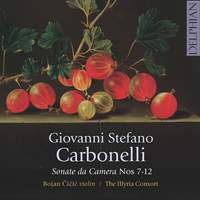 Bojan Čičić (violin), The Ilyria Consort
The first volume of Čičić's survey of sonatas by the London-based Italian baroque composer was one of our Recordings of the Year in 2017, and was described by Gramophone as 'a full house of deliciousness' – two years on, he and the Illyria Consort score a full house of their own by completing the set. You can read Katherine's interview with him about the composer here.
Available Formats: CD, MP3, FLAC, Hi-Res FLAC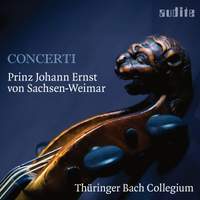 For the debut recording the Thüringer Bach Collegium explore the music of Prince Johann Ernst IV of Sachsen-Weimar (1696-1715), who was a pupil of Johann Gottfried Walther and received support from JS Bach and Telemann, who respectively arranged and published some of his compositions; Vivaldi, though, is the most obvious influence on the ten concertos on this album.
Available Formats: CD, MP3, FLAC
Lake Brass, Norbert Stertz
The German brass ensemble's twin specialities are Romantic repertoire and film music, and both are amply represented here on a programme which includes arrangements of Mendelssohn and Mahler alongside music from Saving Private Ryan, Gladiator and Last of the Mohicans; there are also two new commissions, Kerry Turner's Bodensee Fantasie and Alexander Reuber's Cerberus.
Available Formats: CD, MP3, FLAC, Hi-Res FLAC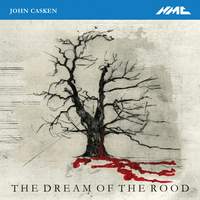 The Hilliard Ensemble, Asko, Schönberg Ensemble, Clark Rundell
The Northumberland-based composer enjoyed a close working relationship with the Hilliard Ensemble from the early 1990s until the group's disbandment in 2014; this large-scale setting of an Old English dream poem was written especially for the Hilliards in 2008, and the recording was made shortly before they retired. It's juxtaposed here with Pérotin's Viderunt Omnes, the earliest surviving composition for four voices.
Available Formats: CD, MP3, FLAC, Hi-Res FLAC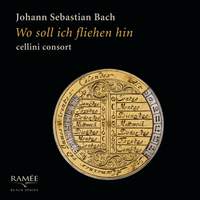 Taking their cue from the composer's own propensity for reworking much of his music for different forces, the Swiss viol trio present their own transcriptions of Bach keyboard works, including the French Suite No. 5, the Italian Concerto, various chorale preludes, and the Fantasia and Fugue in D minor BWV905.
Available Formats: CD, MP3, FLAC, Hi-Res FLAC
Wiener Philharmoniker, Leonard Bernstein
Presented on 5 CDs and 1 Blu-ray Audio disc (remastered at 192kHz/24-bit), this set of Bernstein's Beethoven cycle from Vienna (originally issued in 1980, and described by Classical.Net as 'the conductor's finest symphonic Beethoven efforts in one place') includes transcripts of his spoken introductions to the works from their television broadcasts and a new essay about Bernstein and Beethoven by Jed Distler.
Available Format: 5 CDs + Blu-ray Audio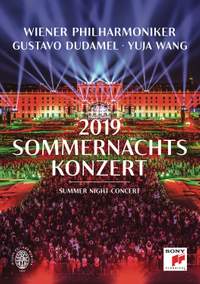 Yuja Wang (piano), Wiener Philharmoniker, Gustavo Dudamel
Filmed at the baroque park of Vienna's Schönbrunn Palace last month, the concert opens with the overture to Bernstein's Candide and includes Max Steiner's Casablanca Suite, Sousa's Stars and Stripes Forever, Barber's Adagio, and Ziehrer's Sternenbanner-Marsch; Yuja Wang joins the orchestra for Gershwin's Rhapsody in Blue, and the evening closes with the Hoe-Down from Copland's Rodeo by way of encore.
Available Format: DVD Video