31st July 2019
 Presto Editor's Choices

,

  Presto Editor's Choices - July 2019
A thought-provoking, timely and ravishingly-sung recital of American art-song from Memphis-born soprano Melody Moore has been on heavy rotation for me this month, closely followed by John Casken's thorny (no pun intended) but spell-binding setting of the Old English dream-poem The Dream of the Rood (though I blame it entirely for triggering some anxious dreams about re-sitting the compulsory Anglo-Saxon exam at the end of the first year of my undergraduate degree back in the late 1990s!).
I've also been having fun getting to grips with the eclectic stylistic ranges on show in two new concertos which received their world premiere recordings this month: Wynton Marsalis's Violin Concerto for Nicola Benedetti on Decca, and Joseph Phibbs's Clarinet Concerto for Mark van der Wiel on Signum.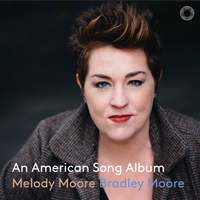 Melody Moore (soprano), Bradley Moore (piano)
Featuring music by Copland, Heggie, Floyd and Getty, this debut solo recital the American spinto soprano is an absolute joy: sensitively captured by Pentatone's engineers, Moore's big, bright voice can do everything, from exquisitely-controlled pianissimo high notes (try the end of the third Hermit Song) to the full-throttle climax of Floyd's At Dawn. She's the warmest, most natural of communicators, and her diction's a model of clarity throughout her wide range.
Available Formats: SACD, MP3, FLAC, Hi-Res FLAC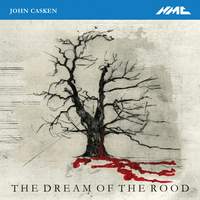 The Hilliard Ensemble, Asko, Schönberg Ensemble, Clark Rundell
The mystical, austere language of this Old English dream-poem has a certain something in common with the texts of some of Barber's Hermit Songs, but Casken's imaginatively-scored setting (premiered in 2008) is altogether wilder and woollier, with saxophone and bassoon imitating shawms and a battery of percussion employed to depict the felling of the sacred tree. It's a challenging listen, but an immensely rewarding one.
Available Formats: CD, MP3, FLAC, Hi-Res FLAC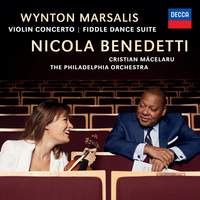 Nicola Benedetti (violin), Philadelphia Orchestra, Cristian Măcelaru
There's a veritable smörgåsbord of styles and influences at play here - so much so that you may well feel as if you've listened to three concertos in one by the time you're done – but I found it impossible not to be swept along by Marsalis's free-ranging imagination and Benedetti's versatility. The gospel-inflected third movement and the uproarious Hootenanny finale are irresistible.
Available Formats: CD, MP3, FLAC, Hi-Res FLAC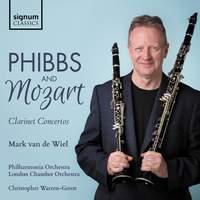 Mark van de Wiel (clarinet), Philharmonia Orchestra, London Chamber Orchestra, Christopher Warren-Green
Only slightly less wide-ranging is Joseph Phibbs's 2017 Clarinet Concerto, which encompasses elements of jazz, klezmer and Americana, and opens with a shimmering aubade for soloist, harp and muted strings that's one of the loveliest things I've heard all year. The account of the Mozart (performed here on basset clarinet) is also well worth hearing, not least for the deliciously spacious slow movement and van der Wiel's tasteful ornamentation.
Available Formats: CD, MP3, FLAC, Hi-Res FLAC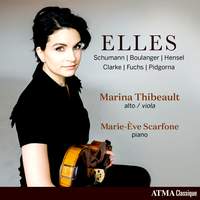 Marina Thibeault (viola), Marie-Ève Scarfone (piano)
Taking in works by Clara Schumann, Nadia Boulanger, Rebecca Clarke, Lilian Fuchs and Anna Pidgorna, this recital is worth investigating as much for the repertoire as for Thibeault's big-boned, visceral playing: Schumann's Romances for Violin and Piano transfer quite beautifully to the viola, as do Boulanger's gorgeous Trois pieces (originally for cello). Lilian Fuchs's Bartók-esque, unaccompanied Sonata pastorale, though, was the stand-out for me, and brings the album to an exhilarating close.
Available Formats: CD, MP3, FLAC, Hi-Res FLAC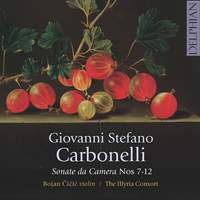 Bojan Čičić (violin), The Ilyria Consort
The first volume of Čičić's survey of the Italian-born composer's sonate da camera was a Presto Recording of the Year in 2017, and its successor is no less enthralling – if anything, these later works find Carbonelli in more adventurous form, with some unexpected harmonic twists and turns (No. 12 in particular is full of surprises) and plenty of rustic colour from the continuo group in the gigues and sicilianas.
Available Formats: CD, MP3, FLAC, Hi-Res FLAC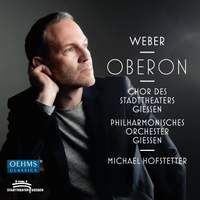 Clemens Kerschbaumer (Oberon), Mirko Roschkowski (Huon), Dorothea Maria Marx (Rezia); Philharmonisches Orchester Giessen, Michael Hofstetter
Cast with lighter voices than John Eliot Gardiner's English-language recording from 2002, this pacey period-instrument account of Weber's Orientalist fairy-tale has much to recommend it, not least some superb horn-playing and the virile, tireless singing of German tenor Mirko Roschkowski in the punishing role of Huon. Scrapping the clunky dialogue in favour of a succinct (and even on occasion witty) narration was a smart move, too.
Available Formats: 2 CDs, MP3, FLAC, Hi-Res FLAC