US deliveries: Unfortunately we are receiving reports that some US orders are taking longer than usual to arrive. Find out more >>
Latest update: Changes to international postage charges. Find out more
1st February 2019
 New Release Round-up

,

  New Release Round-Up - 1st February 2019
Today's new releases include Mahler's Symphony No. 2 from Osmo Vänskä and the Minnesota Orchestra, the first volume in a new Schubert cycle from Edward Gardner and the CBSO, and an archive release of Dmitri Hvorostovsky's Moscow debut as Yeletsky in The Queen of Spades, recorded live in 1989.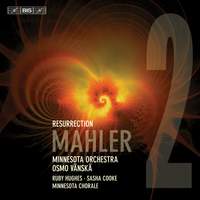 Sasha Cooke (mezzo), Ruby Hughes (soprano), Minnesota Orchestra & Chorale, Osmo Vänskä
The third instalment in Vänskä's Minnesota Mahler cycle, which kicked off in 2017 with a Grammy-nominated recording of Symphony No. 5 and continued last year with a Sixth Symphony which was described as 'crisp and disciplined' by BBC Music Magazine and 'an expansive yet detailed reading of crystalline beauty' by Limelight.
Available Formats: SACD, MP3, FLAC, Hi-Res FLAC
City of Birmingham Symphony Orchestra, Edward Gardner
In the wake of their critically-acclaimed Mendelssohn in Birmingham series on Chandos ('a credit to the CBSO and Gardner' - Gramophone), Gardner and the CBSO embark on a Schubert cycle, also recorded at Birmingham Town Hall; the first instalment comprises the Third and Fifth Symphonies (both written when the composer was in his late twenties) and the Unfinished.
Available Formats: SACD, MP3, FLAC, Hi-Res FLAC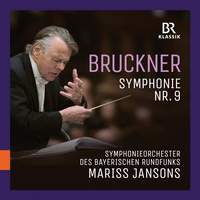 Symphonieorchester des Bayerischen Rundfunks, Mariss Jansons
The previous two instalments of Jansons's Munich Bruckner series were praised for the conductor's 'careful attention to colour, phrasing and balance' (Gramophone) and the 'breathtaking clarity of the instrumental sound' (MusicWeb International). This performance of the Ninth was recorded live at Munich's Philharmonie im Gasteig in January 2014.
Available Formats: CD, MP3, FLAC, Hi-Res FLAC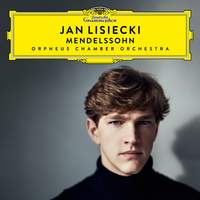 Jan Lisiecki (piano), Orpheus Chamber Orchestra
For his fifth album on Deutsche Grammophon, the young Canadian pianist presents the two Mendelssohn concertos with shorter solo works which anticipate or echo their musical material: the Variations sérieuses Op. 54, the Rondo capriccioso Op. 14, and the Venetian Gondola Song from Songs without Words.
Available Formats: CD, MP3, FLAC, Hi-Res FLAC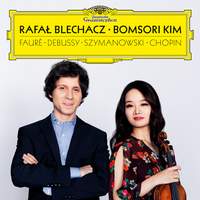 Bomsori Kim (violin), Rafał Blechacz (piano)
The South Korean violinist and Polish pianist both came to prominence through competitions centring on Polish music (in Kim's case the 2016 Wieniawski Violin Competition and in Blechacz's the 2005 International Chopin Competition), and for their first joint album they explore the cross-currents between French and Polish music in the nineteenth and early twentieth centuries.
Available Formats: CD, MP3, FLAC, Hi-Res FLAC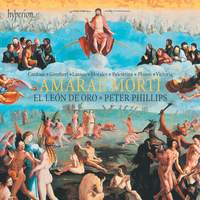 El León de Oro, Peter Phillips
This Spanish vocal ensemble took first place at the inaugural London International A Cappella Choral Competition in 2014, and now make their debut on Hyperion under the direction of Peter Phillips, who sat on the jury – their programme includes lamentations and motets by Cardoso, Gombert, Lassus, Morales, Palestrina, Phinot & Victoria.
Available Formats: CD, MP3, FLAC, Hi-Res FLAC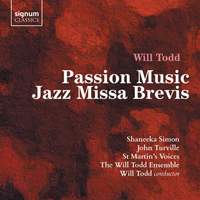 Shaneeka Simon (vocals) & John Turville (piano), St Martin's Voices & Will Todd Ensemble, Will Todd
Fifteen years on from his Mass in Blue, the British composer continues his fusion of jazz and choral music with a short jazz mass commissioned by Portsmouth Cathedral, presented alongside the larger-scale Passion Music and four new anthems. You can read David's recent interview with him about the album here.
Available Formats: CD, MP3, FLAC, Hi-Res FLAC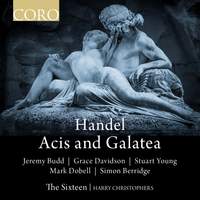 Jeremy Budd (Acis), Grace Davidson (Galatea), Stuart Young (Polyphemus), Mark Dobell (Damon), Simon Berridge (Coridon); The Sixteen, Harry Christophers
The Sixteen kick off their fortieth anniversary celebrations with an authentically small-scale account of Handel's 1718 pastoral opera which recreates the intimacy of the work's premiere at Cannons by employing just five singers and nine instrumentalists.
Available Formats: 2 CDs, MP3, FLAC, Hi-Res FLAC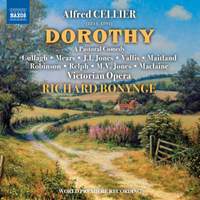 Majella Cullagh, Lucy Vallis, Matt Mears; Victorian Opera, Richard Bonynge
Following his recording of Edward Loder's Raymond and Agnes last year, Richard Bonynge continues his excavations of Victorian English opera with the first professional recording of this comic three-acter by a contemporary of Arthur Sullivan, which ran to almost 1000 performances in the 1880s, and echoes the plot of Flotow's Martha.
Available Formats: CD, MP3, FLAC, Hi-Res FLAC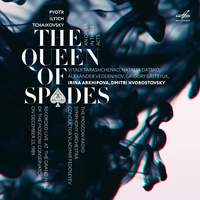 Irina Arkhipova, Vitaly Tarashchenko, Natalia Datsko, Dmitri Hvorostovsky; Moscow Radio Symphony Orchestra, Vladimir Fedoseyev
Recorded live at the Grand Hall of the Moscow Conservatory in December 1989, this concert performance features the Moscow debut of the late Dmitri Hvorostovsky, just a few months after his legendary victory at the Cardiff Singer of the World Competition, where his winning programme in the final round included Yeletsky's aria from Act Two of this opera.
Available Format: 3 CDs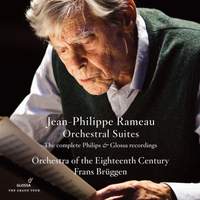 Orchestra of the Eighteenth Century, Frans Brüggen
Frans Brüggen championed Rameau's music throughout his career (both his first and final performances with the Orchestra of the Eighteenth Century included a suite from the operas), and this limited-edition 4-CD set includes the suites drawn from works including Castor et Pollux, Zoroastre and Naïs; the original recordings were praised for their 'impressively weighted sound, tight ensemble and excellent style' (Gramophone Guide) and 'tightly packed, colorfully expressive drama' (Classics Today).
Available Format: 4 CDs