31st October 2018
 Presto Editor's Choices

,

  Presto Editor's Choices - October 2018
Two violinists do a tremendous job of bringing operatic heroines to life this month, with Arabella Steinbacher portraying her namesake as the conclusion to a rapturous all-Strauss programme with the WDR Symphony Orchestra, and Francesca Dego conjuring up Violetta and Rosina in Castelnuovo-Tedesco's quirky homages to Verdi and Rossini. I've also enjoyed making the acquaintance of a marvellous young Polish countertenor (as well as several fascinating Italian baroque composers) on Warner Classics's Anima sacra, and exploring three rarities by Charles Hubert Parry, which receive hugely committed and convincing performances from Rumon Gamba and the BBC National Orchestra of Wales on Chandos.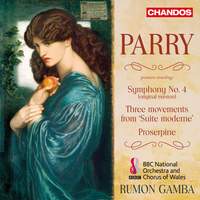 BBC National Orchestra & Chorus of Wales, Rumon Gamba
Listening 'blind' to the imposing opening of the Fourth Symphony, I was convinced that I was dealing with something weighty and Germanic from Hyperion's Romantic Piano Concerto series, until the music gradually shifted into more Elgarian territory – the finale is second cousin to the Pomp and Circumstance marches, showcasing some superb brass-playing. The short ballet Proserpine is shot through with shards of Ravel and Debussy.
Available Formats: CD, MP3, FLAC, Hi-Res FLAC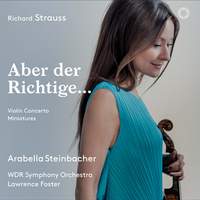 Arabella Steinbacher (violin), WDR Symphony Orchestra, Lawrence Foster
The daughter of a repetiteur at the Bavarian State Opera, Steinbacher was exposed to Strauss's vocal music at a young age, and she colours the soaring lines of four song-transcriptions and her namesake's 'Aber der Richtige' with a palpable awareness of the words behind the music. The violin can't quite cut through the thick orchestral texture at the climax of Cäcilie as a dramatic voice would, true, but that's a small price to pay for such elegant and idiomatic performances.
Available Formats: SACD, MP3, FLAC, Hi-Res FLAC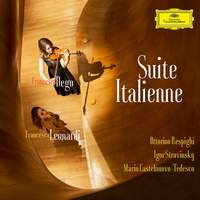 Francesca Dego (violin), Francesca Leonardi (piano)
Operatic paraphrases of an altogether more tongue-in-cheek nature feature on this delicious recital of twentieth-century works by composers hailing from or inspired by Italy: Rossini's Figaro and Rosina spring vividly to life in two little gems by Castelnuovo-Tedesco, whilst ballast is provided by Respighi's substantial Violin Sonata of 1918, which yields little to César Franck's in its expansive lyricism.
Available Format: CD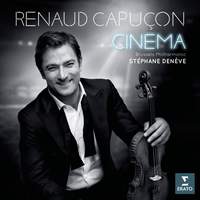 Renaud Capuçon (violin), Brussels Philharmonic, Stéphane Denève
After his recent recordings of concertos by Bartók, Rihm and Dusapin, Capuçon serves up an indulgent soufflé with this heart-on-sleeve collection of movie themes. The high-gloss new symphonic arrangements are garnished with lashings of old-school portamento, and it's irresistible from start to finish: Korngold's Robin Hood seduces, Piovani's La vita è bella oozes charm, and the virtuoso flourishes of Vladimir Cosma's Concierto de Berlin (as well as the Mahler Six-ish opening!) are great fun.
Available Formats: MP3, FLAC, Hi-Res FLAC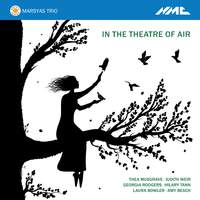 The range of sonorities which the six women composers here evoke from the comparatively limited resources of flute, cello and piano is quite remarkable: I love the nippy, North-Eastern chill of Georgia Rodgers's York Minster, and the exoticism of Hilary Tann's own 'Catalogue des Oiseaux', from which the album takes its name. With its avant-garde vocalisations and percussive effects, Laura Bowler's Salutem (a sort of 'five ages of man') is perhaps the toughest listen, but for me also the most rewarding.
Available Formats: CD, MP3, FLAC, Hi-Res FLAC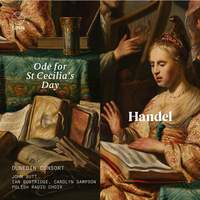 Carolyn Sampson (soprano), Ian Bostridge (tenor), Dunedin Consort, John Butt
Augmented by the Polish Radio Choir, this full-blooded reading of Handel's great hymn to the patron saint of music plays out on a larger scale than we're perhaps used to from Butt and his Dunedin forces, to powerful and frequently moving effect: there's a sardonic glint behind Bostridge's apparent paeon to the bellicose effects of martial music, whilst Sampson provides balm with a beautifully fluid account of 'What passion cannot music raise and quell!'.
Available Formats: CD, MP3, FLAC, Hi-Res FLAC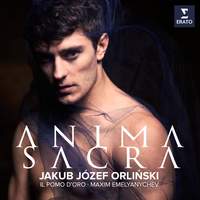 Jakub Józef Orliński (countertenor), Il pomo d'oro, Maxim Emelyanychev
With an earthier, more open sound than his Warner Classics stable-mate Philippe Jaroussky, this young Polish countertenor emerges as a distinctive personality on this collection of sacred baroque arias – the evenness and naturalness of his singing may well win over those who are usually allergic to this voice-type, and Il Pomo d'Oro offer him terrific support throughout, particularly in the three works by Nicola Fago.
Available Formats: CD, MP3, FLAC, Hi-Res FLAC, Hi-Res+ FLAC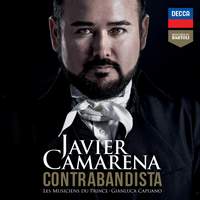 Javier Camarena (tenor), Cecilia Bartoli (mezzo), Les Musiciens du Prince, Gianluca Capuano
On paper, a programme of bravura showstoppers by Rossini and the Spanish tenor Manuel Garcia might look like a slightly relentless prospect, but there's a charm and sweetness to Mexican tenor's singing that's hard to resist. The Garcia curiosities come across well, but the highlight is Ramiro's aria from La cenerentola, despatched with a tangible excitement that makes it abundantly clear why Camarena was granted a rare encore after singing it at the Metropolitan Opera in 2014.
Available Formats: MP3, FLAC, Hi-Res FLAC