13th March 2021
 Interview

,

  Michael Janisch on managing Whirlwind Recordings and adapting with the music industry
Running a record label in the age of streaming is hard work. It's even harder when you're splitting your time between management, playing and recording your own music. For Michael Janisch, that's been his day-to-day for the best part of a decade as he heads the independent label Whirlwind Recordings and as a MOBO Award Nominated solo artist who has released six of his own critically-acclaimed albums. Named after Janisch's nickname as 'The Whirlwind', what initially started out as something of a 'side hustle' now comprises Janisch's day-to-day life, with over 160 releases and counting from an incredibly diverse set of artists. I sat down with him to discuss his musical background, the early beginnings of Whirlwind, and how he continues to adapt to the ever-changing music industry.
Prior to starting Whirlwind and releasing your debut album, you went to Berklee College of Music; were you playing in your own bands at that time too?
For some context, when I graduated high school I got out of music for a few years as a result of some personal things I was going through after the death of my younger brother, compounded with the fact I had been actively playing music since I was 4 and I was burned out from it; plus I had some scholarships to play sports at university and at that time I was more fulfilled in that world. Long story short, I had a major injury at the end of my Junior season and it ultimately led to me losing one of my scholarships and soon after I gave up on the sports dream. I was walking around feeling sorry for myself then I remembered I used to play music; I went to Berklee after this first degree I did, which was a degree in History. At Berklee I wasn't focusing on my own original music or my own voice per se, I felt I had lost three years of my life playing sports when I could've been practicing, and now I was at Berklee, and all those people were so far ahead of me with their development... When you're young, you see time as very important - especially a year - now I just think how silly I was to even worry about all that.
In America, the process of learning jazz for me included a real ritual of practice of the music itself alongside a deep study of the social history of the music: learning from the masters and learning loads of songs, transcriptions, etc. I had some real 'drill sergeant' teachers at Berklee, so all I did was learn tunes, transcribing around the clock. I still jammed with loads of people and did gigs nearly every night, but I didn't have my own bands per se. I was originally going to go into the studio and record my debut album while I was there, but I felt like I wasn't ready, so I was basically just playing non-stop, practicing and getting my overall shit together.
You eventually moved to the UK after your time at Berklee, are there any differences or similarities between the UK and US jazz scenes?
When I arrived in the UK, one thing I noticed was that the teaching seemed more about the individual voice of the artist, and less attention to the 'tradition' as compared with the schools I experienced in the states. I remember when I moved here back in 2004 in my early 20s, everyone my age seemed to have their own bands and were working their own repertoire. It's very open here, there's a more compositional tradition as opposed to the more stereotypical American "rite of passage" way of learning fundamentals and progressing towards one's voice rather than working on those two elements simultaneously - I met plenty of people I knew from the UK that wanted to move to the States for that reason as well.
For any music, to really get inside it, you also have to understand the historical and socio-political context; in America it's very obviously coming from Black America and their specific histories, perspectives and struggles in the USA. That history feels less discussed over here when learning about this music across the board - something that I noticed almost immediately. I eventually came to understand in my own way both ways of approaching this music from the two cultures (which have multiple identities within them of course), but ultimately if you're learning a tradition of music you have to immerse yourself in it fully to master it, and every scene or culture goes about it their own way. It wasn't so much the actual playing that was different, rather the cultural differences between the UK and US.
The first Whirlwind release was your own record, Purpose Built, back in 2010. Did you have any plans beyond that when you started Whirlwind as a label?
To be honest, the plan was to release Purpose Built in a way where I could recoup 100% of the proceeds myself and own my master rights - I'd heard horror stories from musicians handing over their masters to labels and getting a rough deal. For the first 2 to 4 years it was really just a side operation that grew organically without set goals or structure. But then at one point I had kids, and I didn't want to do 250-270 concerts a year as they were growing up.
So I needed a supplementary income beyond the freelance playing and therefore started to look at the label as more of a business, and ask myself what I could do with it to grow and earn myself a living from it; that's when the catalogue really started growing and we started signing a lot more acts, I was more proactive rather than just letting people come to me. Now we're on about 170 or so titles, and I love it, even the boring admin bits. I also have a really strong team of staff who help me with various things so I can focus on my producer roles too.
Time for the obligatory COVID question, what's running the label been like during the last year?
As if we didn't have enough to deal with! I often tell people that every 6 months the whole industry - and the way I look at Whirlwind - completely changes. The goalposts in the music industry for surviving or being commercially successful are changing all the time, so labels have to keep up on this. COVID was especially hard because in February 2020 we were doing the best we'd ever done, then March came and everything closed down - even Amazon stopped taking orders. There was help in the form of grants, but we lost a lot of revenue from cancelling tours and not selling any merch. As a result, we've been a lot more proactive with online marketing and content creation - communicating with our supporters that way. When everything is fully open and artists are touring again, I think we'll be in the best position ever as a label on all fronts.
With artists from both Europe and the US, Whirlwind is quite a diverse label in terms of sounds; is this something you actively try to maintain in the label's roster?
It is, actually. I like to think of Whirlwind as an analogy, in that it's a big cacophony of sound made from artists all over the world. Coming from a really small town, a little farming community in western Wisconsin, I always dreamed of living in an urban setting - I never wanted to be a country bumpkin, even though I love the countryside. I've always been into meeting people from all over the world with their own cultures. I don't think Whirlwind will ever represent a single sound or scene; it's all about open communities within the jazz (or whatever you want to call it) genre. There's a few binding threads, the most important being that there's some kind of improvisational focus. Even some of the more singer-songwriter releases on Whirlwind come from people with a jazz background to some degree. We also put a lot of effort into sound quality, but we don't try to enforce a kind of "Whirlwind sound aesthetic" onto every album, there are some labels that do that... Sometimes we get a master and it's already good, but sometimes we'll offer our in-house team to remix a record and people are always pleased with the results.
Alongside playing, recording and managing Whirlwind, you've also found time to be a music teacher. It sounds like your schedule is pretty packed! Has wearing all these different hats affected what kind of things you're teaching aspiring young musicians?
I don't do private teaching anymore, but I did that for 18 years and it was good, sometimes you just have a job you don't wanna do anymore. Having said that, I actually do enjoy teaching, educating and talking about ideas, and I still do workshops and masterclasses when I tour, that way I'm deep in the middle of what I'm talking about, and it's a more inspired teaching experience for me. The whole idea of "teaching jazz" in this kind of institutionalised way doesn't necessarily mirror this music as it was born and evolved itself, you can't just have students take one lick from Coltrane in a cube-shaped college room with clinical lights blaring and say "this is jazz!". Then there's the whole thing where you charge $62,000 for someone to become a jazz trombone player for no gigs, or gigs that pay $30 at first. The hustle nowadays also seems for many to be less on a career as a creative artist and to be more of a sideperson with an already established pop act, or to get a good teaching gig.
That being said, when I came to the UK I noticed there were lots of people in the main universities who didn't need any instruction on the actual skills of how to get noticed, how to score gigs, how to earn a living as a musician, as they came from a more privileged background than myself and money for them wasn't an issue. That rocked my world a bit as back in the 'States I hadn't come across that to the extent I saw it in the UK, at the universities anyway. For me it all boils down to the love you have of playing and composing music; if that's true and it's your passion then you can make it work. You can apply that to anything you want to do with your life; any kind of career. If your passion drives everything you do, you'll figure everything out to make it work for you. That's what's driven me all these years, and what continues to drive me with my own playing career, 'cause I'm nowhere near fulfilled with that, I still have many unfulfilled goals and dreams.
We've touched on it a little already, but now that you've been managing Whirlwind Recordings for over a decade, what has changed in your approach to managing the label?
Like I said at the beginning, originally Whirlwind was just an idea I had to release my own music, but it didn't feel like it was real or even a "business". I didn't have any aspirations for it other than a name brand for me to release my own music, but then my business acumen just sort of kicked in. Now we're always evolving with how the industry changes, trying to do it in real-time, you know? There's constant developments; I think running an arts organisation in 2021, in a world that's so hostile to the arts - in that it's all about profit despite how revered artists are - you can easily let that sort of business-focussed ethos overshadow your artistic goals. I'm trying to navigate the essentials of running a business, putting the best possible art we can out, and not compromise my own fundamental reasons for why I do what I do.
Whirlwind Recordings - up to 25% off
Until 21st April 2021, we're offering up to 25% off all discs on Whirlwind Recordings (please note that discounts don't apply to downloads). You can browse the special offer by clicking here.
Check out some of our favourite Whirlwind Recordings releases below...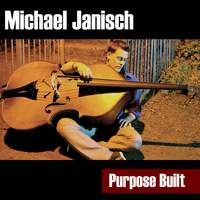 The album that started Whirlwind Recordings was founder Michael Janisch's debut album, Purpose Built.
Available Formats: CD, MP3, FLAC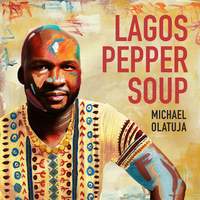 Michael Olatuja's brilliant blending of Afrobeat and jazz, backed by a string orchestra, features an all-star cast of features as well as Olatuja himself providing some fantastic bass playing.
Available Formats: CD, MP3, FLAC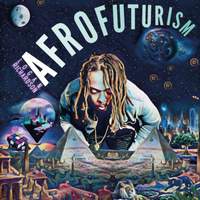 Released just this Friday, saxophonist Logan Richardson's latest album fearlessly embraces modern sounds of hip-hop, electronica, alternative rock and even contemporary classical.
Available Format: CD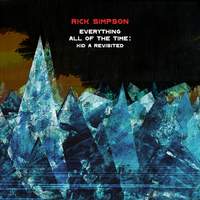 One of our Recordings of the Week last year, pianist Rick Simpson re-examines Radiohead's turn of the century classic with some intriguing results.
Available Formats: CD, MP3, FLAC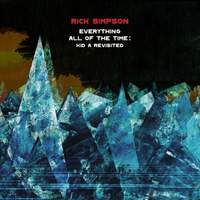 Available Format: Vinyl Record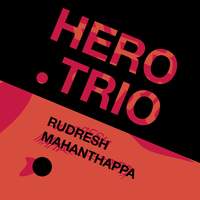 Saxophonist Rudresh Mahanthappa's sixteenth release sees him taking a break from original compositions to pay tribute to some of his personal heroes.
Available Formats: CD, MP3, FLAC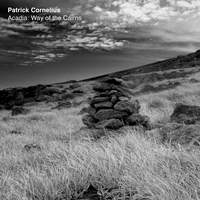 Patrick Cornelius re-unites with his TransAtlantic Collective on a collection of music inspired by trips to the Acadia National Park in Maine. This recording also features Michael Janisch on bass.
Available Formats: CD, MP3, FLAC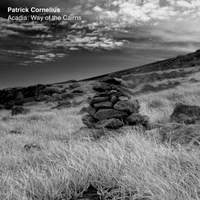 Available Format: 2 Vinyl Records