US deliveries: Unfortunately we are receiving reports that some US orders are taking longer than usual to arrive. Find out more >>
Latest update: Changes to international postage charges. Find out more
17th July 2020
 New Release Round-up

,

  Jazz Vinyl Round-Up - Whirlwind Recordings
There's certainly no shortage of great recordings coming out of London's own Whirlwind Recordings lately. From straight-ahead jazz, through folk fusion to numerous crossover projects, the diverse label celebrates its tenth anniversary this year. We've already sung the praises of some of these recordings, but there's still some new releases thrown in here too, all on vinyl for you collectors out there.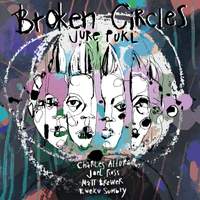 Released in February of this year and now making its way to vinyl, saxophonist Jure Pukl's latest album Broken Circles is his third on Whirlwind. Seemingly adding more musicians to his ensemble with each record, Pukl leads a quintet this time around, with the especially notable addition of electric guitar and vibraphone inspired by his time on the New York circuit. Consciously focusing on arrangement and timbre this time around, Broken Circles's crisp and clear arrangement makes for a rewarding listen, with new layers unearthing themselves on each subsequent listen.
Available Format: Vinyl Record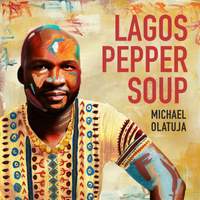 My colleague Matt threw some praise this record's way last month in one of our weekly release round-ups, a combination of jazz with West African afrobeat music, with string arrangements by film composer Dave Metzger. I'm inclined to agree with Matt here - this music certainly has that irresistible 'life-affirming' quality, and what better way to enjoy the rich and varied arrangements than on wax.
Available Format: 2 Vinyl Records
Brooklyn, NY-based trumpet player Kenny Warren has been seen dipping his toes into all manner of musical styles, from free jazz to folk and country styles. He's been a prolific and active player on the New York scene since moving there from his native Colorado almost two decades ago. This latest release sees Warren in a more stripped-down trio format of trumpet, bass (Matthias Pichler) and drums (Nathan Ellman-Bell), with pieces composed with his players in mind. Despite this, Warren definitely takes the lead with these tunes, and we get plenty of squealing trumpet acrobatics across the runtime of the record. In the Heat was released in early May of this year, with the vinyl edition due out next week.
Available Format: Vinyl Record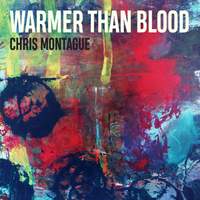 I was a big fan of electric guitarist Chris Montague's striking trio record; with a line-up of electric guitar, electric bass and piano, I found the unconventional instrumentation ultimately rewarding and strangely refreshing. Definitely a listen for fans of 'freer' sounds, now available to appreciate on the turntable.
Available Format: Vinyl Record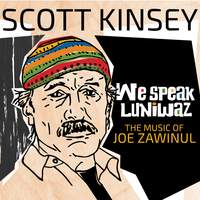 Released last year on other formats and finally making its way to the Presto Jazz vinyl selection at the start of July, Scott Kinsey's celebration of Joe Zawinul's music is also the keyboardist's Whirlwind Recordings debut. Zawinul's music is of personal significance to Kinsey - he's also the director of the Zawinul Legacy Band - and he does the material justice. As well as the Zawinul tunes, there's also two Kinsey originals, as well as a take on the Wayne Shorter tune 'Port of Entry'.
Available Formats: CD, MP3, FLAC, Hi-Res FLAC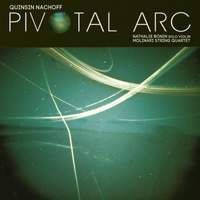 Releasing at the start of next month, alongside its digital and CD releases, is saxophonist and composer Quinsin Nachoff's ambitious project Pivotal Arc. A little something for our classical readers, Nachoff's latest release is a contemporary string-quartet-meets-jazz group, with violinist Nathalie Bonin's scratchy playing opening up the first movement of the album, reminding me of Béla Bartók's more aggressive moments. Mixing composed and improvised structures, Nachoff and his sidemen are accompanied by both a string and wind group, resulting in some dense arrangements, complimenting the ambitious scope of the project. Pivotal Arc is currently due to release on August 7th.
Available Format: Vinyl Record