UPDATE: Royal Mail have now resumed shipments on their TRACKED & SIGNED and SIGNED services but delays should be expected, please choose these services if available to you or FEDEX if your order is urgent.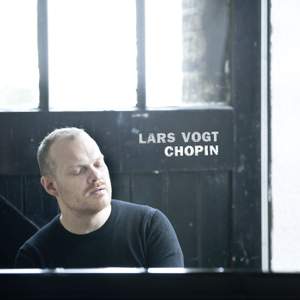 What makes the disc worth hearing, apart from a brilliantly steel-fingered Scherzo No. 1, is Vogt's way with six of the Nocturnes, where he does sound at home in Chopin. All flow very naturally,...

— More…
Contents
Chopin: Ballade No. 1 in G Minor, Op. 23: Ballade No. 1 en Sol Mineur, Op. 23
Chopin: 3 Nocturnes, Op. 9
Nocturne No. 1 in B-Flat Minor, Op. 9. Larghetto
Chopin: Scherzo No. 1 in B minor, Op. 20
Chopin: 2 Nocturnes, Op. 27
Chopin: Sonate pour piano No. 2 en Si Bémol Mineur, Op. 35: Bundle
Chopin: Nocturne in C Minor Op. post.: Nocturne KK IVb 8 in C Minor, Op. Posth.
Chopin: Nocturne KK IVa 16 in C-Sharp Minor, Op. Posth.