Oskar Fried
(Composer)
Born: 1st August 1871, Berlin, Germany
Died: 5th July 1941, Moscow, Russia
Nationality: German
Oskar Fried was a German conductor and composer, and was known as a great admirer of Gustav Mahler, whose works he performed a great many times throughout his life. Fried was also the first conductor to record a Mahler symphony (see below). Fried also held the distinction of being the first foreign conductor to perform in Russia after the Bolshevik Revolution (1922). He eventually left his homeland in 1933 to work in the Soviet Union after the political rise of Adolf Hitler's Nazi Party, and became a Soviet citizen in 1940. In 1899, Fried married the amateur poetess Augusta (Gusti) Rathgeber (1872-1926) and had two daughters with her, Monika and Emerentia (dates are unknown).
Read more at https://en.wikipedia.org/wiki/Oskar_Fried
Further Reading:
Fried, O
1st January 2021
Schoenberg's masterpiece is framed by works for voice and orchestra (also on the theme of 'transfigured night') by Franz Lehár, Oskar Fried, and Erich Korngold.
Recent Best Sellers:
Fried, O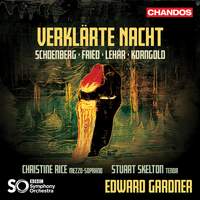 Recommended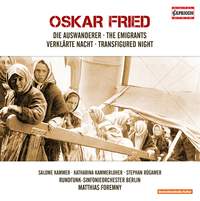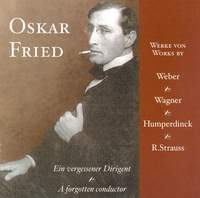 New Releases:
Fried, O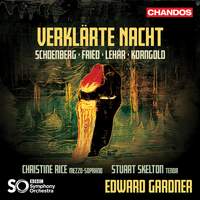 Recommended