US Airmail Charges: As a knock-on effect of COVID-19 airfreight prices around the world have soared. Reluctantly, we have had to pass on some of this increase in our standard airmail prices. We'll bring them down again as soon as we can!
Christine Rice
Mezzo-Soprano
Christine Rice was born in Manchester and read physics at Oxford University, embarking on a DPhil before taking a gap year to study singing at the Royal Northern College of Music. She spent her early career in the Glyndebourne chorus, followed by a stint at English National Opera; her repertoire includes numerous Handel roles, Dorabella in Così fan tutte, Donna Elvira in Don Giovanni, Giulietta in Les contes d'Hoffmann, the title-role in Carmen (both available on DVD from Covent Garden), and Judit in Duke Bluebeard's Castle.
Rice is also renowned in contemporary opera, creating the roles of Miranda in Thomas Adès's The Tempest, Blanca Delgado in his The Exterminating Angel, and Ariadne in Birtwistle's The Minotaur. Her discography includes a debut disc (2005) of operatic arias and songs by Brahms, Wolf and Duparc with Roger Vignoles, the title-role in The Rape of Lucretia from the 2015 Glyndebourne Festival ('Rice wrings your heart throughout and her self-lacerating final scenes have a harrowing immediacy' – Gramophone, and Havergal Brian's mammoth Gothic Symphony under Martyn Brabbins.
Recent Best Sellers:
Christine Rice
New Releases:
Christine Rice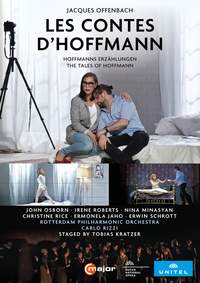 2 DVD Videos:
($38.75)
$35.25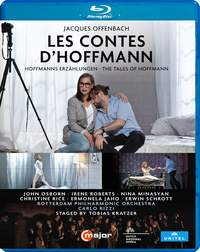 Future Releases:
Christine Rice