UPDATE: Royal Mail have now resumed shipments on ALL International services but delays should be expected, please choose FEDEX if your order is urgent.
2nd December 2022
New Release Round-up

,

New Release Round-Up - 2nd December 2022
Today's new releases include late Beethoven sonatas from Maurizio Pollini on Deutsche Grammophon, Mozart's Prussian Quartets from the Chiaroscuro Quartet on Hyperion, Liszt's Transcendental Études from Leeds International Piano Competition Gold Medallist Alim Beisembayev on Warner Classics, and chamber works by Pulitzer Prize-winning composer Caroline Shaw from I Giardini on Alpha.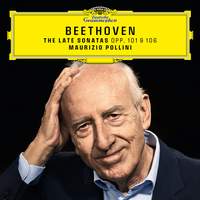 The great Italian pianist first set down these two sonatas back in 1977 (on a recording described by Gramophone as 'playing of the highest order of mastery'), and returned to them this year to mark his eightieth birthday; Pollini's 2020 accounts of the last three Beethoven sonatas were praised by Fanfare, who noted that 'there is drama and eloquence on a masterly scale' in his interpretation of Op. 110.
Available Formats: CD, MP3, FLAC, Hi-Res FLAC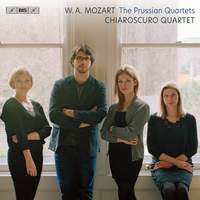 Following their superb interpretations of Haydn, Beethoven and Schubert, the Chiaroscuros turn their attention to the three quartets which Mozart composed for Friedrich Wilhelm II, King of Prussia (a keen amateur cellist) towards the end of his short life - the works were his only quartets to be written in response to a commission, and were published shortly after his death. The album was Record Review's Recording of the Week earlier this month.
Available Formats: SACD, MP3, FLAC, Hi-Res FLAC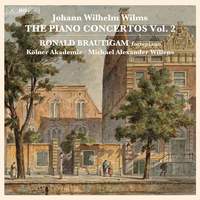 Ronald Brautigam (fortepiano), Kölner Akademie, Michael Alexander Willens
The first instalment of Brautigam's celebration of 'the Dutch Beethoven''s piano concertos (released to mark his bicentenary) was one of our Recordings of the Week in July, with James observing that 'everything from the smallest orchestral details to the liveliest bit of fortepiano business can be heard extremely clearly, combining to provide an overall sound that is a joy to listen to'. This sequel comprises the Piano Concertos Nos. 4 and 5, composed in 1813 and 1820 respectively.
Available Formats: SACD, MP3, FLAC, Hi-Res FLAC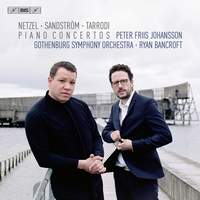 Peter Friis Johansson (piano), Gothenburg Symphony Orchestra, Ryan Bancroft
The Swedish pianist presents world premiere recordings of three works by his compatriots, opening with the sole piano concerto by Laura Netzel (1839-1927) - thought to have been composed around the turn of the century and left unfinished, the piece was premiered in Mikkeli Music Festival two years ago and is given here in Johansson's own completion. It's followed by Andrea Tarrodi's film-music-inspired first piano concerto 'Stellar Clouds' from 2017 and Sven-David Sandström's Five Pieces for Piano and Orchestra from 2019.
Available Formats: SACD, MP3, FLAC, Hi-Res FLAC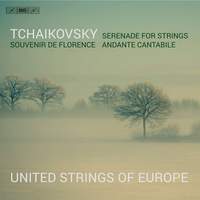 United Strings of Europe, Julian Azkoul
Following their first two stylistically diverse albums for BIS (In Motion and Renewal), USE devote their latest recording to the music of a single composer; as well as the Serenade, the programme includes the Andante Cantabile from Tchaikovsky's String Quartet No. 1 (reportedly based on a Ukrainian folksong), the Souvenir de Florence, and the song 'Na son gryadushchiy (Before Sleep)'. The latter three works are all given here in new arrangements by Azkoul.
Read our 2021 interview with Julian Azkoul about the genesis of United Strings of Europe here.
Available Formats: SACD, MP3, FLAC, Hi-Res FLAC, Hi-Res+ FLAC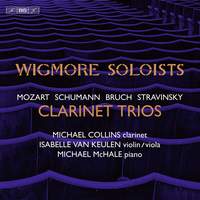 Wigmore Soloists - Michael Collins (clarinet), Isabelle van Keulen (viola/violin), Michael McHale (piano)
The recently-formed chamber ensemble Wigmore Soloists was created in partnership with Wigmore Hall's Director, John Gilhooly, and is led by Michael Collins and Isabelle van Keulen. Here they team up with Michael McHale for four works for clarinet trio composed over a period of 130 years: Mozart's Kegelstatt-Trio, Schumann's Märchenerzählungen, Bruch's Eight Pieces for clarinet, viola and piano, and the five-movement suite which Stravinsky compiled from his L'Histoire du Soldat.
Available Formats: SACD, MP3, FLAC, Hi-Res FLAC, Hi-Res+ FLAC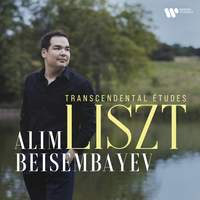 The 24-year-old Kazakh pianist took the Gold Medal at the Leeds International Piano Competition, with The Guardian applauding the 'polish and maturity' of his playing as well as noting his possession of 'a real musical personality', whilst Pianist Magazine deemed his winning performance of Rachmaninoff's Rhapsody on a Theme of Pagaini as 'electrifying and thoughtful'. For his first full-length physical recording, he has chosen what he describes as 'inspirational works [which] take the étude to a new level', adding that 'like most young pianists, the challenge, for me, was the attraction'.
Available Formats: CD, MP3, FLAC, Hi-Res FLAC, Hi-Res+ FLAC
Beisembayev's predecessor Eric Lu (who took the Gold at Leeds in 2018) has gone from strength to strength since his victory, with numerous critics drawing comparisons between the young American and the late Radu Lupu, and BBC Music Magazine noting that 'this type of sensitivity and emotional intuition does not grow on trees, especially not when served by such a technique'. For his second solo recording on Warner Classics, he focuses on 'the composer who moves me most intensely' - look out for our interview with Eric about his special affinity with Schubert in the coming weeks...
Available Formats: CD, MP3, FLAC, Hi-Res FLAC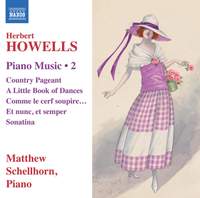 Matthew Schellhorn (piano)
The first volume of Schellhorn's Howells survey back in 2020 was described by Gramophone as 'a copiously rewarding voyage of discovery', and like its predecessor this new instalment also ranges widely across the composer's career: the mainstay of the programme is the 1971 Sonatina (performed here in Schellhorn's own edition compiled from the manuscript sources), with earlier pieces including 'To a Wild Flower', 'Legend' and 'Melody' also receiving their world premieres.
Available Formats: CD, MP3, FLAC, Hi-Res FLAC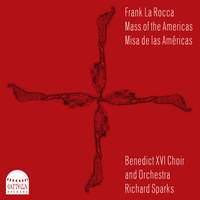 The Benedict XVI Choir, The Benedict XVI Orchestra, Richard Sparks
La Rocca's setting of the traditional Latin Mass also incorporates Gregorian chants, folk melodies from eighteenth-century regions of México, and florid praises in Nahuatl; currently Composer In Residence at the Benedict XVI Institute for Sacred Music and Liturgy, La Rocca was described by American Record Guide as 'a composer you simply must get to know if you make it your business to keep track of the very finest contemporary sacred choral music'.
Available Formats: SACD, MP3, FLAC, Hi-Res FLAC, Hi-Res+ FLAC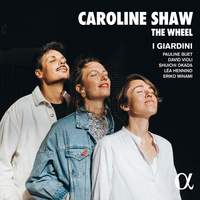 I Giardini, David Violi, Pauline Buet
This collection of chamber works by the Pulitzer Prize-winning American composer (b. 1982) takes its title from a dialogue for cello and piano, which receives its world premiere recording here. The album received four stars in the latest edition of BBC Music Magazine, who observed that 'I Giardini revels in the abrasive melodies, which bear the hallmarks of Shaw's writing for strings (as heard on the Attacca Quartet's albums) and include lots of crunchy harmonies'.
Available Formats: CD, MP3, FLAC, Hi-Res FLAC, Hi-Res+ FLAC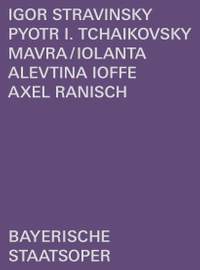 Opernstudio der Bayerischen Staatsoper, Bayerisches Staatsorchester, Axel Ranisch, Alevtina Ioffe
Filmed in 2019, this double-bill of one-act Russian operas features the young artists of the Bayerischen Staatsoper, including British-Italian tenor Freddie De Tommaso (as Vasily in Mavra) and Estonian soprano Mirjam Mesak in the title-role of Iolanta: BachTrack deemed her performance a highlight of the evening, noting that 'her lyrical soprano let the princess shine from within...she played and lived the blindness credibly and thus gave her role an unbelievable amount of depth'.
Available Format: DVD Video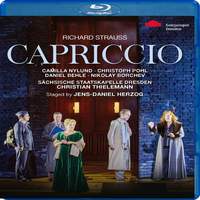 Camilla Nylund (Countess), Christoph Pohl (Count), Daniel Behle (Flamand), Nikolay Borchev (Olivier), Georg Zeppenfeld (La Roche); Sächsische Staatskapelle Dresden, Christian Thielemann, Jens-Daniel Herzog
Filmed in Dresden last May, this production of Strauss's final opera (an extended 'conversation-piece' about the relationship between words and music) was praised in Neue Musikzeitung for the playing of the Sächsische Staatskapelle under its Chief Conductor Thielemann: 'Theirs is a rich sound with power, sophistication and plenty of soloistic subtleties'.
Available Format: Blu-Ray