UPDATE: Royal Mail have now resumed shipments on their TRACKED, TRACKED & SIGNED and SIGNED services but delays should be expected, please choose these services if available to you or FEDEX if your order is urgent.
28th November 2022
 Gramophone Choices

,

  Gramophone Editor's Choices - November 2022
Released in anticipation of the 400th anniversary of William Byrd's death next year, The Sixteen's recording of the Psalmes, Songs and Sonnets of 1611 (the composer's final publication) is first among equals this month, with reviewer Edward Breen noting that 'this is deeply impressive consort-singing, the sort where the silence between the phrases is pregnant with meaning'.
Editor's Choices include a 'predictably stunning' recital of Szymanowski from his compatriot Krystian Zimerman on Deutsche Grammophon, a 'fascinating and perceptive' live Bruckner Four from Simon Rattle and the London Symphony Orchestra on the orchestra's own label, and a collection of psalms from The Choir of St John's College Cambridge and their outgoing Director of Music Andrew Nethsingha (who moves to Westminster Abbey next year) on Signum.
Recording of the Month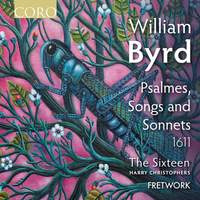 The Sixteen, Fretwork, Harry Christophers
'This is a landmark release finally addressing one of the most obvious oversights in Byrd's recorded catalogue. It's an exquisite album of unparalleled beauty that will bear repeated listening long past the anniversary year.'
Available Formats: 2 CDs, MP3, FLAC, Hi-Res FLAC
Editor's Choices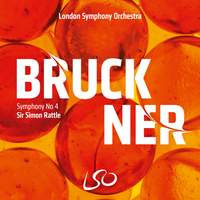 London Symphony Orchestra, Sir Simon Rattle
'Forget editions and enjoy instead what must be the finest account of a Bruckner symphony in the LSO's 110-year-long recorded history.'
Available Formats: 2 SACDs, MP3, FLAC, Hi-Res FLAC, Hi-Res+ FLAC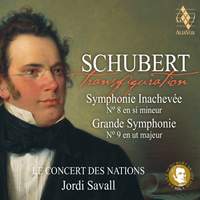 Le Concert des Nations, Jordi Savall
'For a persuasive period-instrument recording of these two great works that nevertheless takes nothing for granted, this may well now be the ideal choice.'
Available Format: 2 SACDs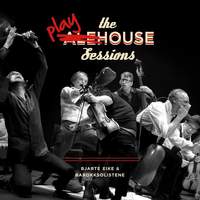 Barokksolistene, Bjarte Eike
'a performance that may not be authentic in a strict historical sense but feels absolutely authentic to the spirit of the period and of players – as then, and as now.'
Available Formats: CD, MP3, FLAC, Hi-Res FLAC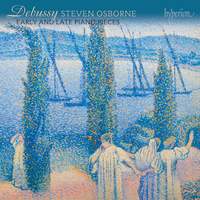 'Once again we have the opportunity of hearing both a superb pianist in top form and a deep and perceptive musician at work. Don't miss this one.'
Available Formats: CD, MP3, FLAC, Hi-Res FLAC, Hi-Res+ FLAC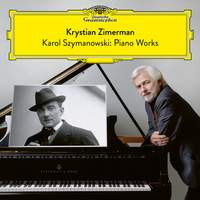 Krystian Zimerman (piano)
'Zimerman has all the quick-wittedness and nimbleness called for, not to mention power and agility.'
Available Formats: CD, MP3, FLAC, Hi-Res FLAC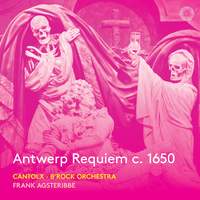 cantoLX, B'Rock Orchestra, Frank Agsteribbe
'For sheer gorgeousness, this recording is hard to fault: the two ensembles combine very effectively, and they make the most of Steelant's undoubted dramatic touches.'
Available Formats: CD, MP3, FLAC
Choir of St John's College, Cambridge, Andrew Nethsingha
'The choir never over-sings but its timbre can tense up and slacken like a quartet's. Musically, this is the best of them.'
Available Formats: CD, MP3, FLAC, Hi-Res FLAC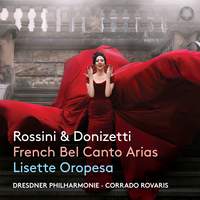 Lisette Oropesa (soprano), Dresdner Philharmonie, Sachsischer Staatsopernchor, Corrado Rovaris
'She's in wonderful voice throughout, her coloratura at once dazzling and expressive, her sense of line often flawless, text, character and emotions exactingly conveyed.'
Available Formats: SACD, MP3, FLAC, Hi-Res FLAC, Hi-Res+ FLAC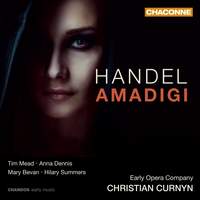 Tim Mead (Amadigi), Mary Bevan (Melissa), Anna Dennis (Oriana), Hilary Summers (Dardano), Patrick Terry (Orgando); Early Opera Company, Christian Curnyn
'Curnyn's cast of expert Handelians is self-recommending. In a performance both commanding and sympathetic, Mary Bevan catches each fluctuating emotion of Handel's scorned sorceress.'
Available Formats: 2 SACDs, MP3, FLAC, Hi-Res FLAC
DVD/Blu-ray of the Month
Izabela Matula (Wally), Leonardo Capalbo (Giuseppe Hagenbach), Jacques Imbrailo (Vincenzo Gellner), Ilona Revolskaya (Walter), Alastair Miles (Stromminger), Wiener Symphoniker, Arnold Schoenberg Chor, Andrés Orozco-Estrada, Barbora Horáková Joly
'Orozco-Estrada conducts the Vienna Symphony with plenty of passion and punch...All in all, then, a powerful, intelligent account of this fine verismo work.'
Available Format: DVD Video
Reissue/Archive Issue of the Month
BBC Symphony Orchestra, BBC Philharmonic, Gennadi Rozhdestvensky
'I'd put this Fourth at the top of my pile for sheer belligerence and daring...this is a must-hear album and no mistake – and the Fourth is as good as it gets.'
Available Formats: 2 CDs, MP3, FLAC