31st August 2022
 Presto Editor's Choices

,

  Presto Editor's Choices - August 2022
Personal favourites from August's crop of new releases include a revelatory Mahler Four from François-Xavier Roth and the period instruments of Les Siècles on Harmonia Mundi, a beguiling 'emporium of curiosities' from Scottish guitarist Sean Shibe on Pentatone, Wolf Lieder in full orchestral glory from baritone Benjamin Appl and the Jenaer Philharmonie on CPO, and a quartet of 'Secret Love Letters' (by Franck, Szymanowski, Chausson and Debussy) from Lisa Batiashvili, Giorgi Gigashvili, the Philadelphia Orchestra and Yannick Nézet-Séguin on Deutsche Grammophon.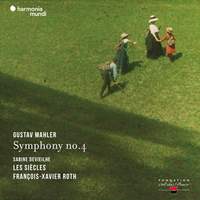 Sabine Devieilhe (soprano), Les Siècles, François-Xavier Roth
Roth's Mahler Four makes you sit up and listen with fresh ears from the very first notes of the symphony, as the unusually stark, plaintive timbre of the flutes gives a foretaste of the different colours which period instruments can bring to this music: transparency and clarity are the order of the day here, revealing all manner of inner detail which had hitherto passed me by. Perhaps not everyone will warm to the almost vibrato-free string sound in places, but I found its spare, astringent beauty a refreshing contrast to the fuller-fat recordings in my collection.
Available Formats: CD, MP3, FLAC, Hi-Res FLAC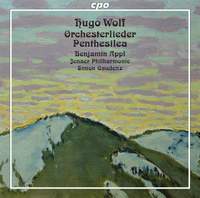 Benjamin Appl (baritone), Jenaer Philharmonie, Simon Gaudenz
What a treat to hear these selections from the Mörike-Lieder and Goethe-Lieder in full orchestral technicolour, with Appl responding in kind: Epiphanias is a particular highlight, with each of the three kings vividly characterised by Carl Steuber, and Prometheus takes on a near-Wagnerian grandeur in the composer's own orchestration. The early tone-poem Penthesilea is a substantial bonus, with the Jenaer brass having a blast in the all-guns-blazing battle-scene.
Available Formats: CD, MP3, FLAC, Hi-Res FLAC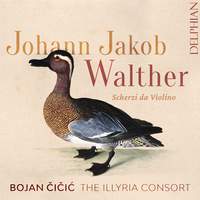 Bojan Čičić (violin), The Illyria Consort
What a range of musical invention is on display in this extraordinary set of twelve Scherzi, published in Dresden in 1676: mixing sacred and secular influences to great effect, Walther exploits the instrument's technical capabilities to the max, and Čičić rises to the challenge with his customary understated virtuosity and distinctive sweetness of tone. The playful 'Imitatione del cuccu' of No. 10 is especially beguilingly done.
Available Formats: 2 CDs, MP3, FLAC, Hi-Res FLAC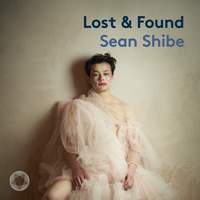 Sean Shibe (electric guitar)
Featuring music by composers including Hildegard von Bingen, Chick Corea and Meredith Monk, Shibe's self-described 'emporium of curiosities' may look like an odd assortment on paper, but in practice it all hangs together beautifully: as on his rather more orthodox Camino last summer, the Scottish guitarist displays an astonishing capacity for finding beauty in stillness, with the sequence of three works by Moondog the gently beating heart of the programme.
Available Formats: CD, MP3, FLAC, Hi-Res FLAC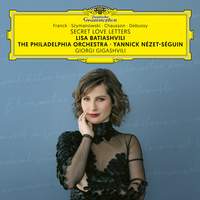 Lisa Batiashvili (violin), Giorgi Gigashvili (piano), Philadelphia Orchestra, Yannick Nézet-Séguin
Lean and lithe without ever sounding under-nourished, Batiashvili and Gigashvili's introspective, ear-opening account of the Franck Violin Sonata would be worth the price of this album on its own - even without the ravishing, impassioned reading of Szymanowski's Violin Concerto No. 1 which follows, where the Philadelphia strings match their soloist's silvery sheen to the hilt and Nézet-Séguin ensures that every orchestral detail registers keenly.
Available Formats: CD, MP3, FLAC, Hi-Res FLAC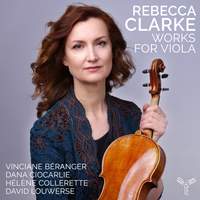 Vinciane Béranger (viola), Dana Ciocarlie (piano), Hélène Collerette (violin), David Louwerse (cello)
Béranger's big-boned tone and pleasantly bottom-heavy instrument (yielding almost cello-like sonorities in places) are a delight in the Viola Sonata which Clarke submitted for a composition-competition in her early thirties, tying in first place with Ernest Bloch. The gently hypnotic Morpheus and gravely beautiful Passacaglia (On an Old English Tune) which follow are equally attractive, and the Dvořák-ish Dumka for Violin, Viola & Piano is great fun.
Available Formats: CD, MP3, FLAC, Hi-Res FLAC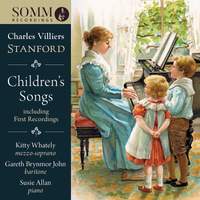 Kitty Whately (mezzo-soprano), Gareth Brynmor John (baritone), Susie Allan (piano)
Featuring a number of world premiere recordings, this lovely anthology of songs which Stanford composed in the wake of singing being added to the school curriculum should win many adult friends too - particularly the Op. 112 set, on rather weightier texts than the rest of the programme, and the deliciously dark Witches' Charm, delivered with suitably macabre relish by Whateley. Superb diction throughout from both singers, who supply charm aplenty without ever over-sentimentalising the music.
Available Formats: CD, MP3, FLAC, Hi-Res FLAC