21st June 2022
 Box Set Selections

,

  Boxed Set Selections - June 2022
This month's heavyweights include a newly remastered edition of Jacqueline du Pré's complete Warner recordings (including a Brahms Clarinet Trio which has never previously been issued), German pianist Carl Seemann's complete recordings for Deutsche Grammophon, and Sir Mark Elder's cycle of the Vaughan Williams symphonies with the Hallé.
Smaller-scale collections include a 5-CD retrospective from Trio Zimmermann (who celebrate their fifteenth birthday this year) on BIS, flautist and musicologist Claudi Arimany's edition of the complete flute music by the Doppler brothers on Capriccio, and 'A Potpourri of French Piano Styles' on the Grand Piano label, featuring works by Godard, Gouvy, Satie, d'Indy and Saint-Saëns.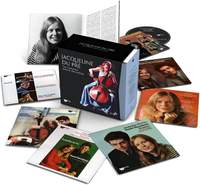 Jacqueline du Pré (cello)
With the exception of the two albums with John Barbirolli (which use HD remastering from the 2020 edition), everything here has been newly remastered in 192Hz/24bit from the original tapes; highlights include a previously unpublished 1968 Abbey Road recording of the Brahms Clarinet Trio with Daniel Barenboim and Gervase de Peyer, and a newly reconstructed and edited version of Strauss's Don Quixote with Sir Adrian Boult.
Available Format: 23 CDs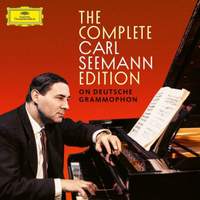 The German pianist signed with Deutsche Grammophon in 1952, and remained with the label for most of his career; highlights from this collection (which is released to commemorate the fortieth anniversary of his death) include his Beethoven and Brahms duo recordings with Wolfgang Schneiderhan, the Hindemith recordings which were originally released on Koch Schwann and have remained out of print for many years, and the complete Mozart piano sonatas. The complete Beethoven sonatas with Schneiderhan are also included on Blu-ray Audio.
Available Formats: CD + Blu-ray, MP3, FLAC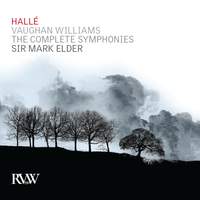 Recorded at Bridgewater Hall and released individually between 2011 and 2022, Elder's Vaughan Williams symphonies are now issued as a box-set to mark the composer's 150th anniversary; the cycle was described by BBC Music Magazine as 'the finest since the two by Adrian Boult', whilst The Sunday Times hailed Elder as 'the country's foremost Vaughan Williamsian' in the wake of the original release of the London Symphony.
Available Format: 5 CDs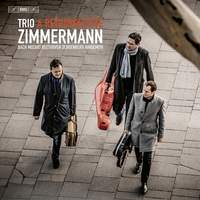 Frank Peter Zimmermann (violin), Antoine Tamestit (viola), Christian Poltéra (cello)
This set brings together five acclaimed albums by the all-star piano trio, which was formed in 2007 and made its recording debut three years later: repertoire comprises their own performing version of Bach's Goldberg Variations, Mozart's Divertimento in E flat major K563 coupled with Schubert's Trio in B flat major D471, two discs of Beethoven trios, and a recording of Hindemith and Schoenberg which was praised as 'phenomenally accomplished' by BBC Music Magazine.
Available Formats: 5 SACDs, MP3, FLAC, Hi-Res FLAC, Hi-Res FLAC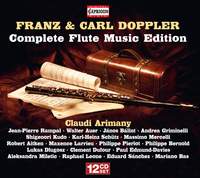 Claudi Arimany, Jean-Pierre Rampal (flute) et al
Born in Lemberg in the 1820s, the Doppler brothers enjoyed a highly successful touring career as a flute duo, with Franz writing numerous works for them to perform which exploited the growing technical capabilities of the instrument to the full; masterminded by Catalan flautist Claudi Arimany and recorded between 2007 and 2016, this project also encompasses works dedicated to Franz and/or composed on motifs from his operas by his contemporaries.
Available Format: 12 CDs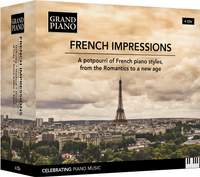 Emile Naoumoff, Yau Cheng, Geoffrey Burleson, Nicolas Horvath, Jean-Pierre Armengaud, Eliane Reyes
Subtitled 'A Potpourri of French Piano Styles, From the Romantics To A New Age', this anthology features a number of rarely-performed or recorded works, including Louis Théodore Gouvy's sonatas for piano four hands, excerpts from the original solo piano version of Vincent d'Indy's Tableaux de Voyage (now better-known in its later orchestral version), Benjamin Godard's Nocturnes and Fragments poétiques, and lesser-known pieces by Debussy and Saint-Saëns.
Available Format: 6 CDs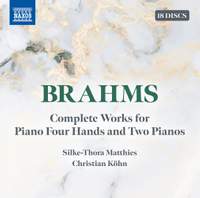 Silke-Thora Matthies, Christian Köhn (piano)
Fanfare described Matthies and Köhn as 'one of the finest two-piano teams of our time' when the first volume of this series appeared in the mid-1990s, whilst the Penguin Guide applauded the 'crisp, clean ensemble, matched by well-focused sound' on display in the second instalment; this complete set includes all of Brahms's arrangements of his own works as well as his versions of compositions by Franz Schubert, Robert Schumann and Joseph Joachim.
Available Format: 18 CDs