29th December 2021
 Interview

,

  Anna Netrebko on Amata dalle tenebre
Ranging from Purcell's Dido to Wagner's Isolde, Anna Netrebko's first solo album in five years features a mixture of roles which the Russian soprano has incorporated into her repertoire over the past few seasons (such as Elsa in Lohengrin, Cilea's Adriana Lecouvreur and Puccini's Manon Lescaut) and repertoire which she has yet to sing on stage (including Lisa in Tchaikovsky's Pique Dame and the title-role in Strauss's Ariadne auf Naxos).
Whilst recovering from shoulder surgery (and preparing for her performances as Lady Macbeth with Riccardo Chailly at the La Scala) last month, Anna answered some quick questions via email about her repertoire-choices on the album, her relatively new-found love for Strauss's lieder and operas, and the roles which might figure in her future...
Purcell's Dido is perhaps the biggest surprise on the album: how do you enjoy singing in English, and how much early music did you study as a young singer?
In conservatory, I sang the role of Belinda (in the Russian translation), so this is an opera that I've known for a long time. I've long admired Dido's aria, and this proved to be a wonderful opportunity to sing it in the original language.
Now that you're moving into more dramatic repertoire, are there any lyric or coloratura roles that you'd have liked to sing but feel have passed you by ?
I am not someone who longs for the past, so I'm completely happy with the roles I sang in that part of my career. I am always staying present in this moment while looking forward to what the future holds.
You recorded Strauss's Four Last Songs with Daniel Barenboim back in 2014 – did that experience feed into your work on Ariadne at all?
Maestro Barenboim is brilliant. Naturally, I carry the many lessons he's taught me in the music I'm learning today. I very much enjoy singing Strauss and hope to continue looking at more of his songs and operas.
Now that you've tackled Puccini's Turandot with such success, do you see yourself moving into any of the heavier Wagner roles (perhaps Ortrud or Kundry?)
We'll see! I have so many roles in my current repertoire—Aida, Leonora(s), Abigail, Tosca, Turandot, Manon Lescaut, and more! They require complete concentration, so I will continue to focus on them for now. Who knows what the future will hold!
How far does your relationship with Maestro Chailly go back, and what do you particularly enjoy about working with him?
I am so happy to work with him, especially for my CD. We've done many operas together at Teatro alla Scala: Giovanna d'Arco, Andrea Chenier, Tosca, and now Macbeth. Of course, therefore we approached him for this project. He was helpful and sensitive, and we did a great job! I'm thrilled to have worked with him on this.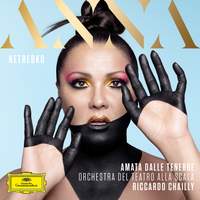 Anna Netrebko (soprano), Orchestra del Teatro alla Scala, Riccardo Chailly
Available Formats: CD, MP3, FLAC, Hi-Res FLAC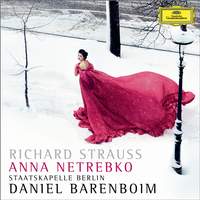 Anna Netrebko (soprano), Staatskapelle Berlin, Daniel Barenboim
Available Formats: MP3, FLAC, Hi-Res FLAC