1st November 2021
 Obituary

,

  Nelson Freire (1944-2021)
The great Brazilian pianist Nelson Freire, who was especially acclaimed for his interpretations of Chopin and Brahms as well as for his duo performances with Martha Argerich, has died aged 77.
Born in Boa Esperança in 1944, Freire showed astonishing aptitude for the piano from a very early age, giving his first public concert at four after receiving lessons from Lucia Branco (a pupil of Arthur de Greef, who was in turn a pupil of Franz Liszt). On winning a grant to study abroad after a performance of Beethoven's Emperor Concerto at the Rio de Janeiro International Piano Competition in 1957, he went on to train in Vienna with Austrian pianist Bruno Siedlhofer, whose students also included Rudolf Buchbinder, Friedrich Gulda and Martha Argerich (who became Freire's close friend and regular musical partner from the 1970s onwards). Subsequent early successes included Dinu Lipatti Medal, the Harriet Cohen Medal, and First Prize at the International Vianna da Motta Competition in Lisbon.
In his early twenties Freire made a series of widely acclaimed debuts in Europe and the US, with Time Magazine hailing him as 'one of the most exciting pianists of this or any age' and 'a classicist in a neo-Romantic world' following his first appearance with the New York Philharmonic (in Rachmaninov's Piano Concerto No. 4) in 1970. It was that combination of clarity and emotional directness, plus an unfaltering beauty of tone, which made Freire such an affecting interpreter of Chopin, Brahms, Schumann, Liszt and Debussy in particular; highlights from his extensive recording career included the Brahms concertos with Riccardo Chailly and the Gewandhausorchester (which was Gramophone's Recording of the Year in 2007), a Diapason d'Or-winning set of the Chopin Nocturnes, and Brasiliero, a disc of music by his compatriots including Villa-Lobos, Henrique Oswald and Camargo Guarnieri.
In addition to his many concerto and solo recordings, Freire collaborated regularly with Argerich in the studio as well as on the concert-platform; their joint discography includes Rachmaninov's Suite for Two Pianos and Ravel's La valse (1982), Bartók's Sonata for Two Pianos and Percussion and Ravel's Ma Mère l'Oye (1993), and a live recording from Salzburg in 2009 featuring Rachmaninov's Symphonic Dances, Brahms's Variations on a Theme by Haydn and Schubert's Rondo for Piano Duet D951. In later years the pair frequently sat on competition juries together, with Argerich withdrawing from last month's International Chopin Competition in order to support the unwell Freire (who had also been scheduled to be on the panel).
Freire's considerable powers displayed no sign of waning in the final decade of his life, which yielded a raft of superb recordings including Chopin's Piano Concerto No. 2 with Lionel Bringuier and the Gürzenich-Orchester Köln in 2015, an acclaimed (though perhaps unexpected) Bach album in 2016 (prompting BBC Music Magazine to declare that 'a pianist half his age could feel elated with the pin-sharp, dancing articulation that so often trips from Freire's fingers'), a Gramophone Award-nominated Brahms disc in 2017, and an eminently loveable, eclectic recital of encores released to mark his 75th birthday in 2019. Several weeks later he sustained injuries to his arm in a fall, and cancelled all upcoming engagements for several months; as the onset of lockdown restrictions coincided with his recovery, he never played in public again.
Freire died in Rio de Janeiro early this morning; fellow pianists Gabriela Montero, Stephen Hough and Víkingur Ólafsson were among those who paid tribute to his artistry on social media.
Nelson Freire - a selected discography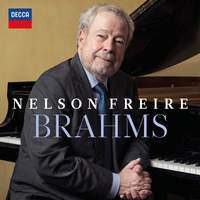 Nelson Freire (piano)
Available Formats: MP3, FLAC, Hi-Res FLAC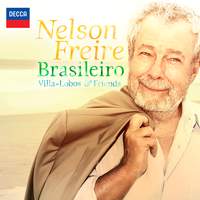 Nelson Freire (piano)
Available Formats: MP3, FLAC, Hi-Res FLAC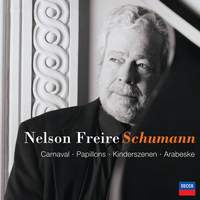 Nelson Freire (piano)
Available Formats: MP3, FLAC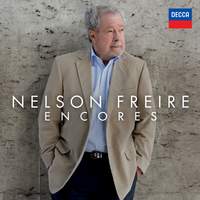 Nelson Freire (piano)
Available Formats: CD, MP3, FLAC, Hi-Res FLAC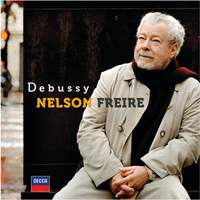 Nelson Freire (piano)
Available Formats: MP3, FLAC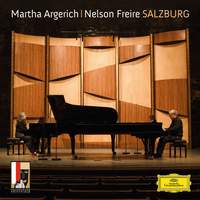 Martha Argerich & Nelson Freire (piano)
Available Formats: MP3, FLAC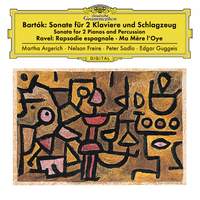 Nelson Freire (piano), Martha Argerich (piano), Peter Sadlo & Edgar Guggeis (percussion)
Available Formats: Presto CD, MP3, FLAC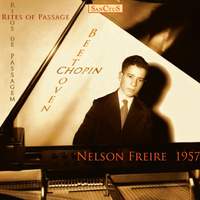 Nelson Freire (piano), Orchestra of the Theatro Municipal Rio de Janeiro
Available Format: CD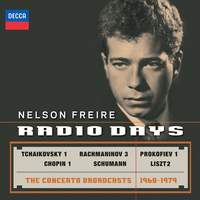 Concertos by Chopin, Tchaikovsky, Prokofiev, Liszt and Rachmaninov
Nelson Freire (piano)
Available Formats: MP3, FLAC