22nd October 2021
 New Release Round-up

,

  New Release Round-Up - 22nd October 2021
Today's new releases include three Gubaidulina world premieres from Andris Nelsons and the Gewandhausorchester, Mozart's Mitridate (starring Michael Spyres, Sabine Devieilhe, Elsa Dreisig and Julie Fuchs) from Marc Minkowski, a musical journey through sixteenth-century Venice with Gawain Glenton and Silas Wollston, and a Franco-Spanish recital from mezzo Marianne Crebassa and special guests including guitarist Thibaut Garcia and tenor Stanislas de Barbeyrac.
An earlier version of this article referenced Trinidadian soprano Jeanine De Bique's solo recording Mirrors, originally scheduled for release today; we have been informed this morning that this album has been delayed until January 2022.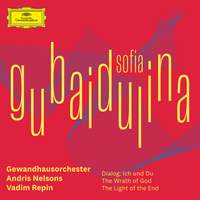 Vadim Repin (violin), Gewandhausorchester, Andris Nelsons
Deutsche Grammophon celebrates the Russian composer's ninetieth birthday with world premiere recordings of three major works: the 2018 violin concerto Dialog: Ich und Du (performed here by its dedicatee Vadim Repin), The Light of the End (2003), and Der Zorn Gottes ('The Wrath of God'), which was premiered just last year at the Wien Modern festival. Reviewing the first performance, Wiener Zeitung declared that 'it is as if Gubaidulina has let the trumpets of Jericho sound'.
Available Formats: CD, MP3, FLAC, Hi-Res FLAC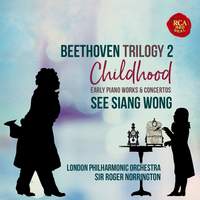 See Siang Wong (piano), London Philharmonic Orchestra, Sir Roger Norrington
After a first instalment focusing on Beethoven's fantasias, the Swiss-Chinese pianist devotes the second volume of his trilogy to some of the composer's earliest works, including the Dressler Variations (Beethoven's first published piece, written at the tender age of twelve), the Kurfürsten Sonatas, the Piano Concerto in E flat major (WoO. 4) from 1784, and the Variations on a Swiss Song from 1790.
Available Formats: CD, MP3, FLAC, Hi-Res FLAC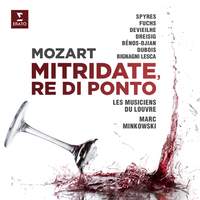 Michael Spyres (Mitridate), Julie Fuchs (Aspasia), Sabine Devieilhe (Ismène), Elsa Dreisig (Sifare), Paul-Antoine Bénos-Djian (Farnace), Adriana Bignagni Lesca (Arbate), Cyrille Dubois (Marzio); Les Musiciens du Louvre, Marc Minkowski
Featuring three of Warner/Erato's star singers plus distinguished guests, this recording of Mozart's early opera was made in Paris last autumn; Spyres has sung the title-role regularly on stage over the past few years, with What's On Stage's Mark Valencia asserting that he 'confirmed his pre-eminence as the leading fireworks tenor of today' in the late Graham Vick's Covent Garden staging in 2017.
Available Formats: 3 CDs, MP3, FLAC, Hi-Res FLAC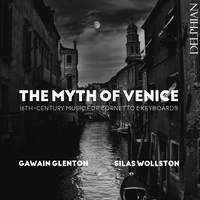 Gawain Glenton, Silas Wollston
Featuring two world premiere recordings of music by Giacomo Gorzanis, this collection of sixteenth-century works for cornetto and keyboards celebrates the establishment of 'La Serenissima' as a centre for musical innovation and cosmopolitanism, and also includes pieces by Adrian Willaert, Girolamo Parabosco, Andrea Gabrieli, Claudio Merula, Giulio Segni da Modena, and Vincenzo Bellevere.
Available Formats: CD, MP3, FLAC, Hi-Res FLAC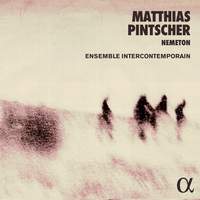 Victor Hanna, Diego Tosi, Nicolas Crosse, Dimitri Vassilakis, Sophie Cherrier, Yeree Suh, Clément Saunier, Jean-Christophe Vervoitte Ensemble Intercontemporain, Ensemble Ulysses, Matthias Pintscher
The title-work (for solo percussion) takes its name for a term which Pintscher describes as 'designat[ing] a place where forces and energies are crystallised, generally clearings where solemn or ritual actions were performed'; the album also includes his violin concerto Mar'eh, the concerto for piano and ensemble Nur, Beyond for flute, Verzeichnete Spur, Lieder und Schneebilder, Celestial Object I & II, and Occultation.
Available Formats: 2 CDs, MP3, FLAC, Hi-Res FLAC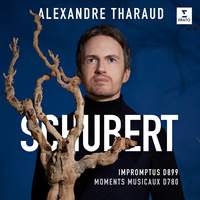 Alexandre Tharaud (piano)
In addition to the Impromptus and Moments Musicaux, Tharaud's programme also features his own transcription of four movements from Rosamunde; the Impromptus have figured prominently in the French pianist's recitals over the past few years, with The Guardian observing that he 'got to the heart of the beauties and abysses of this music' in a 2014 concert at Wigmore Hall.
Available Formats: CD, MP3, FLAC, Hi-Res FLAC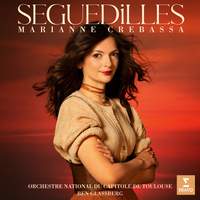 Marianne Crebassa (mezzo), Orchestre et Choeur du National du Capitole de Toulouse, Ben Glassberg; Alphonse Cemin (piano)
The mezzo celebrates her Franco-Spanish roots with a programme of arias from Carmen, La vida breve, Don Quichotte, La Périchole and L'heure Espagnole, plus songs by Falla, Guridi Bidaola, Mompou, Saint-Saëns, Massenet, and Ravel. Guest artists include Thibaut Garcia and Stanislas de Barbeyrac.
Available Formats: CD, MP3, FLAC, Hi-Res FLAC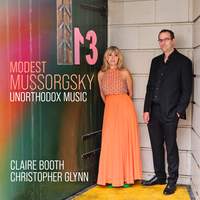 Claire Booth (soprano), Christopher Glynn (piano)
Following their superb surveys of songs by Grieg and Grainger, Booth and Glynn explore a still-neglected area of Mussorgsky's output, featuring individual numbers from the cycles Youthful Years, The Nursery, Sunless and Songs and Dances of Death, and stand-alone songs such as 'You drunken sot!' and 'The He-Goat'. The songs are interspersed with solo piano pieces, including the Porte-en-seigne Polka, Impromptu passionné, and Intermezzo in modo classico.
Available Formats: CD, MP3, FLAC, Hi-Res FLAC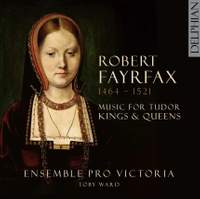 Ensemble Pro Victoria, Toby Ward
The British vocal ensemble make their debut on Delphian with a programme commemorating the five-hundredth anniversary of Fayrfax's death; repertoire includes music from the Eton Choirbook, a newly reconstructed movement from a mass for the wedding of Henry VIII and Catherine of Aragon in 1509, and the composer's seven surviving courtly songs (gathered for the first time on one recording).
Available Formats: CD, MP3, FLAC, Hi-Res FLAC
Anne-Catherine Gillet (Clairette Angot), Véronique Gens (Mademoiselle Lange), Mathias Vidal (Ange Pitou), Artavazd Sargsyan (Pomponnet); Orchestre de Chambre de Paris, Chœur du Concert Spirituel, Sébastien Rouland
Premiered in Brussels in December 1872, Lecocq's opéra comique quickly achieved popularity in Europe and across the Atlantic, and is recorded here in its original version - including several numbers which are usually cut in staged productions today. Set in Paris, the plot centres on the romantic intrigues of Clairette, a young orphaned florist raised by market-traders, who falls in love with the songwriter and political firebrand Ange Pitou but eventually marries the somewhat steadier hairdresser Pomponnet.
Available Formats: 2 CDs + Book, MP3, FLAC, Hi-Res FLAC