17th October 2021
 Presto Music Classical Podcast

,

  Episode 23: Wilhelm Furtwängler with Rob Cowan & David Hurwitz
German conductor Wilhelm Furtwängler (1886-1954) was one of the towering musical giants of the 20th century, a man whose near-mythical reputation is arguably better known than his actual recordings. This year has seen a number of Furtwängler reissues, the most significant of which is Warner Classics's 55-disc boxset featuring many previously unpublished recordings. For this special episode of the podcast we invited critics Rob Cowan and David Hurwitz to discuss the relative merits of Furtwängler's art, and how these legendary recordings hold up in the cold light of 2021.
Rob Cowan is one of the UK's best-loved authorities on classical music, having written for Gramophone magazine for many years, and also hosted long-running radio shows on Classic FM and BBC Radio 3. Based in New York, David Hurwitz is the co-founder and executive editor of ClassicsToday.com, and in 2020 launched his very popular YouTube channel on which he regularly posts video reviews and discographical surveys.
You can listen to the podcast right here on this page, or click on the links in the player (via the symbol of the box with the arrow coming out of the top) to find it in Apple, Spotify, Stitcher and other popular podcast apps, where you will be able to subscribe and receive notifications when new episodes become available in the future.
If you are enjoying the Presto Music Podcast please like and subscribe to it on your preferred platform, and maybe even give us a short review. And we would love to hear your feedback and suggestions for future topics, and also guests who you would like us to talk to. Please email us at info@prestomusic.com.
The music selections heard in this episode...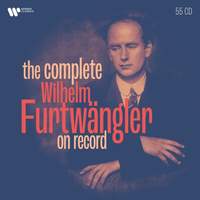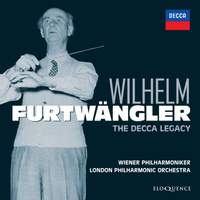 Available Formats: 3 CDs, MP3, FLAC