8th October 2021
 New Release Round-up

,

  New Release Round-Up - 8th October 2021
Today's new releases include music by the Bach family from Daniil Trifonov, the Tchaikovsky symphonies from the Tonhalle-Orchester Zurich and Paavo Järvi, a nature-themed song recital from Renée Fleming and Yannick Nézet-Séguin (featuring works by Fauré, Grieg, Liszt and Shaw), and a 'journey between different cultures' from Philippe Jaroussky and Thibaut Garcia, ranging from Dowland to Barbara.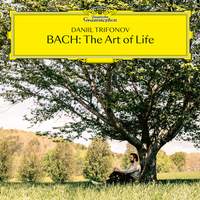 Centring on Johann Sebastian's mighty Art of Fugue, Trifonov's programme also includes selections from the Notebook for Anna Magdalena, the Chaconne in D minor (transcribed for left hand by Brahms), and music by four of his sons: Johann Christian's Sonata No. 5 in A major, Wilhelm Friedemann's Polonaise No. 8 in E minor, Carl Philipp Emanuel's Rondo in C minor and Johann Christoph Friedrich's Variations on 'Ah, vous dirai-je, maman'.
Available Formats: 2 CDs, MP3, FLAC, Hi-Res FLAC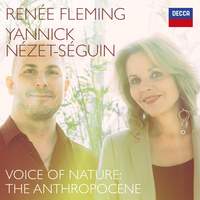 Renée Fleming (soprano), Yannick Nézet-Séguin (piano)
As well as songs by Grieg, Liszt, Hahn and Fauré, Fleming and Nézet-Séguin's programme features two newly-commissioned works: Kevin Puts's Evening (setting a text by American poet Dorianne Laux) and Nico Muhly's Endless Space, which interweaves the writings of seventeenth-century English theologian Thomas Traherne and journalist Robinson Meyer (who has written extensively on climate-change). The recital ends with three songs from Caroline Shaw's Aurora Borealis, premiered by Fleming at Carnegie Hall in 2017.
Available Formats: CD, MP3, FLAC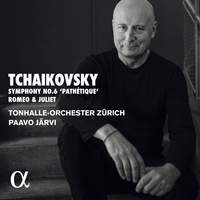 Tonhalle-Orchester Zurich, Paavo Järvi
It was around this time last year that Paavo Järvi told me that 'after I heard the Tonhalle for the first time, I knew they were the orchestra to record [Tchaikovsky] with: they have this old-world, beautiful, rich, warm string sound, which is exactly what you need in this music'. Gramophone observed that their recording of No. 5 'certainly hits the emotional spot and marks an auspicious start [to the cycle]', whilst BBC Music Magazine observed that 'Järvi brings a fine and convincing sense of shape to [the Little Russian] symphony' when it appeared a few months later.
Available Formats: CD, MP3, FLAC, Hi-Res FLAC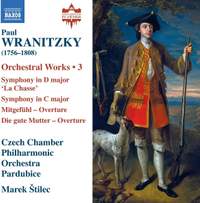 Czech Chamber Philharmonic Orchestra Pardubice, Marek Štilec
This third instalment of orchestral works by the Czech composer (who settled in Vienna and became friends with Haydn, Mozart and Beethoven) opens with the overture to the Liedspiel Das Mitgefühl from 1804, and also features his Symphony No. 25 'La Chasse', the Overture to the 1795 opera Die gute Mutter, and the Symphony in C major Op. 33 No. 2 (which recycles material from earlier stage works).
Available Formats: CD, MP3, FLAC, Hi-Res FLAC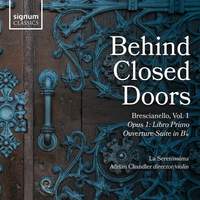 La Serenissima, Adrian Chandler
Music by Giuseppe Antonio Brescianello (c.1690-1758) has featured on three of La Serenissima's previous albums: The Godfather, Settecento and Extra Time. Now they devote their first post-lockdown recording to the only set of works which the Bolognese composer-violinist chose to publish: his Op. 1, which features three concerti for violin, strings and continuo, three sinfonias, and the Ouverture Sinfonia in B flat major.
Available Formats: CD, MP3, FLAC, Hi-Res FLAC
Johannes Pramsohler (violin), Ensemble Diderot
Following splendid musical tours around London, Paris, Dresden and Berlin, Pramsohler and his ensemble explore the evolution of the violin concerto in France during the first half of the eighteenth century; the recording features world premiere recordings of concertos by Jean-Marie Leclair and Andre-Joseph Exaudet, and works by Jacques Aubert, Jean Baptiste Quentin and Michel Corrette.
Available Formats: CD, MP3, FLAC, Hi-Res FLAC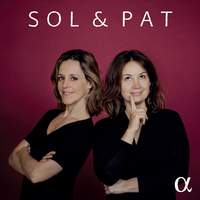 Patricia Kopatchinskaja (violin), Sol Gabetta (cello)
Kopatchinskaja and Gabetta have been performing together for two decades now, and recently collaborated on the world premiere recording of Francesco Coll's Les Plaisirs illuminés. This eclectic album celebrating their long-term friendship includes Kodály's Duo for Violin and Cello, Ligeti's Hommage a Hilding Rosenberg, and pieces by three contemporary composers with whom they regularly work: Jörg Widmann, Francisco Coll and Julien-François Zbinden.
Available Formats: CD, MP3, FLAC, Hi-Res FLAC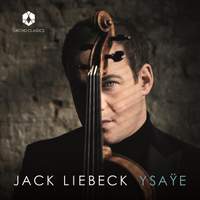 Following his acclaimed recording of the Brahms and Schoenberg Violin Concertos (which was Recording of the Month in BBC Music Magazine last March and was praised by The Sunday Times for his 'sure technique and unflinching vision'), Liebeck turns to the sonatas which Ysaÿe dedicated to six of his illustrious contemporaries: Joseph Szigeti, Jacques Thibaud, George Enescu, Fritz Kreisler, Mathieu Crickboom, and Manuel Quiroga.
Available Formats: CD, MP3, FLAC, Hi-Res FLAC, Hi-Res+ FLAC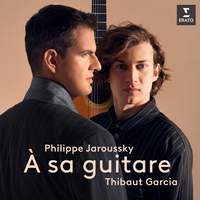 Philippe Jaroussky (countertenor), Thibaut Garcia (guitar)
Described by the French countertenor as 'a journey between different cultures, different continents and different languages', Jaroussky and Garcia's first joint recital-disc takes its title from a song by Poulenc and also features music by Dowland, Purcell, Giordani, Caccini, Schubert, Granados, Luiz Floriano Bonfa, Dilermando Reis, and the great French chanteuse Barbara.
Available Formats: CD, MP3, FLAC, Hi-Res FLAC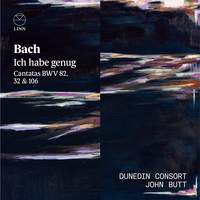 Joanne Lunn (soprano), Katie Bray (mezzo), Hugo Hymas (tenor), Robert Davies, Matthew Brook (basses), The Dunedin Consort, John Butt
As well as the eponymous Cantata BWV82 (sung here by Dunedin regular Matthew Brook), this album features Liebster Jesu, mein Verlangen (with Brook taking the role of Jesus and Joanne Lunn as the Soul), and Gottes Zeit ist die allerbeste Zeit. The Dunedin's previous Bach recordings have been widely admired, with their account of the Magnificat & Christmas Cantata BWV63 receiving a Gramophone Award nomination in 2016 and their Christmas Oratorio impressing BBC Music Magazine with its 'pleasing transparency of texture, and nimbly sprung rhythms'.
Read David's interview with John Butt about the recording here.
Available Formats: CD, MP3, FLAC, Hi-Res FLAC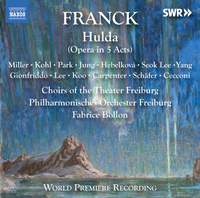 Philharmonisches Orchester Freiburg, Fabrice Bollon
Written between between 1879 and 1885 and set in medieval Norway, Franck's opera remained unperformed during his lifetime, receiving its first performance in incomplete form four years after his death and its complete premiere only in 1979; the score shows the influence of Wagner (in particular his Tristan und Isolde), Verdi, and French grand opera.
Available Formats: 3 CDs, MP3, FLAC, Hi-Res FLAC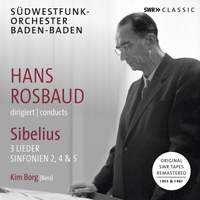 Kim Borg (bass), Sudwestfunk Orchester Baden-Baden, Hans Rosbaud
Newly remastered for this release, these studio recordings of the Second, Fourth and Fifth Symphonies were made between 1955 and 1961; Finnish bass Kim Borg joins for 'Come Away, Death!', 'The Diamond on the March Snow', and 'To the Evening'.
Available Formats: 2 CDs, MP3, FLAC, Hi-Res FLAC