23rd July 2021
 New Release Round-up

,

  New Release Round-Up - 23rd July 2021
Today's new releases include Lully's Ballet Royal de La Naissance de Vénus from Christophe Rousset and Les Talens Lyriques, Liszt from Olivier Latry on the organ of the Philharmonie de Paris, an avian song-recital (featuring music by Brahms, the Schumanns and Sally Beamish) from Roderick Williams and Andrew West, and new music for saxophone and piano by Thai and Australian composers.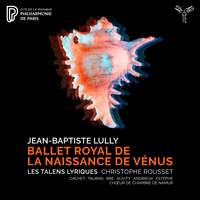 Les Talens Lyriques, Christophe Rousset
Written at the request of Louis XIV in honour of his sister-in-law, Henrietta of England (who took the role of Vénus at the premiere), Le Ballet royal de la naissance de Vénus was first performed at the Palais Royal in Paris in 1665; the album also includes excerpts from Le Ballet royal des Amours déguisés, Psyché, Le Bourgeois gentilhomme, and Le Carnaval.
Available Formats: CD, MP3, FLAC, Hi-Res FLAC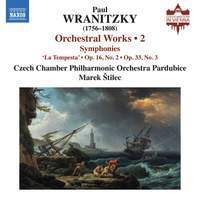 Czech Chamber Philharmonic Orchestra Pardubice, Marek Štilec
This second instalment of orchestral works by the Czech composer (who settled in Vienna and became friends with Haydn, Mozart and Beethoven) opens with the overture to his Singspiel Der Schreiner ('The Carpenter') from 1799, and also features three contrasting symphonies: the early Symphony in A from the 1780s, the dramatic La Tempesta, and the expansive, proto-Romantic Symphony in F.
Available Formats: CD, MP3, FLAC, Hi-Res FLAC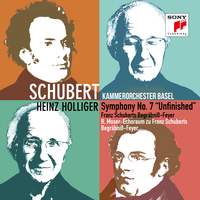 Kammerorchester Basel, Heinz Holliger
As well as the Unfinished, this final instalment of Holliger's Schubert cycle (praised in Gramophone for its 'confidence and character' and Holliger's 'uncommonly acute ear for phrasing') features the Andante in B minor D936a, Roland Moser's Echoraum zu 'Franz Schuberts Begräbniß-Feyer', and Webern's 1931 arrangement of the Deutsche Tänze D820.
Available Formats: CD, MP3, FLAC, Hi-Res FLAC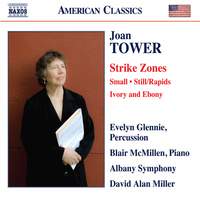 Evelyn Glennie (percussion), Blair McMillen (piano), Albany Symphony, David Alan Miller
This collection of orchestral and instrumental music by the Grammy-winning American composer (b.1938) takes its title from a percussion concerto written for Evelyn Glennie in 2001 and described as 'rhythmically complex and irresistibly visceral' by The New York Times; it also includes the solo percussion work Small, the two-part piano concerto Still/Rapids, and Ivory and Ebony, composed as a test-piece for the San Antonio International Piano Competition in 2009.
Available Formats: CD, MP3, FLAC, Hi-Res FLAC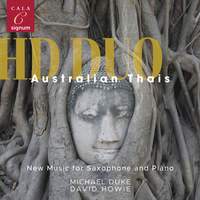 Hd Duo - Michael Duke (saxophone) & David Howie (piano)
The catalyst for this programme of new works for saxophone and piano was pianist David Howie's Thai family connections, which inspired him and Duke to commission and workshop compositions which promoted cross-cultural exchange between Thailand and Australia; the recital includes music by Matthew Orlovich, Gerard Brophy, Tim Dargaville, Narongrit Dhamabutra, Saksri Pang Vongtaradon, and Denny Euprasert.
Available Formats: CD, MP3, FLAC, Hi-Res FLAC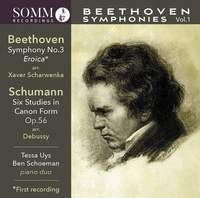 Tessa Uys, Ben Schoeman (piano duo)
This is the first instalment of a projected six-volume survey of Scharwenka's transcriptions of the Beethoven symphonies (made between 1905 and 1907), which Uys and Schoeman have been performing in concert together since 2015; his arrangement of the Eroica receives its world premiere recording here. It's coupled with Debussy's 1891 two-piano arrangement of Schumann's Six Studies in Canonic Form, originally written for pedal-piano.
Available Formats: CD, MP3, FLAC, Hi-Res FLAC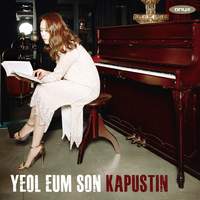 The Korean pianist has championed Kapustin's music for much of her career, having programmed his Op. 41 Variations at the International Tchaikovsky Competition in 2011 (where she took the Silver Medal, and shared the Mozart Prize with Daniil Trifonov); that work is featured on this album, alongside the Eight Concert Études Op. 40, the Sonata No. 2, Op. 54, the Sonatina Op. 100, and Moon Rainbow.
Available Formats: CD, MP3, FLAC, Hi-Res FLAC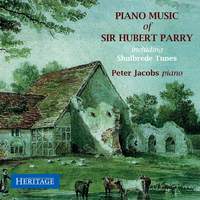 Jacobs opens his programme with the Shulbrede Tunes, a set of ten miniatures composed in 1914 and inspired by Parry's daughter home at Shulbrede Priory in West Sussex; it's followed by the Theme and Nineteen Variations in D minor (written between 1878 and 1885), and the Hands Across the Centuries Suite from 1918, which draws on Parry's interest in Baroque music.
Available Formats: CD, MP3, FLAC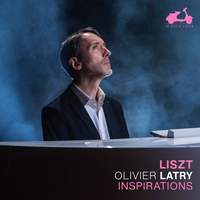 Recorded on the Rieger organ of the Philharmonie de Paris, Latry's programme comprises the Prelude & Fugue on B-A-C-H S260, the Variations on a theme from 'Weinen, Klagen, Sorgen, Zagen' S673, the Fantasia and Fugue on 'Ad nos, ad salutarem undam' S259, and transcriptions of the Liebestraum S541 No. 3, the Consolation S172 No. 1, and St. François d'Assise: La prédication aux oiseaux.
Available Formats: CD, MP3, FLAC, Hi-Res FLAC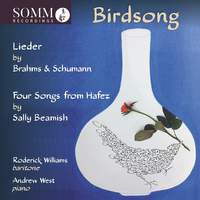 Roderick Williams (baritone), Andrew West (piano)
Galvanised by an early-career experience of having Brahms's Sapphische Ode vetoed from a competition-programme on the basis that it was 'a woman's song', Williams explores song repertoire more usually associated with the female voice, including Schumann's Frauenliebe und -leben, Sally Beamish's avian song-cycle Four Songs from Hafez, and Brahms's Nachtigall, Salamander, Das Mādchen spricht, and Von ewiger Liebe.
Available Formats: CD, MP3, FLAC, Hi-Res FLAC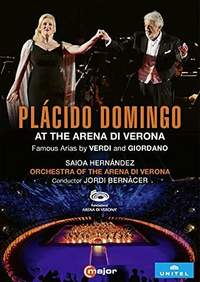 Plácido Domingo (baritone), Saioa Hernández (soprano), Orchestra of the Arena di Verona, Jordi Bernàcer
Filmed at Verona's spectacular arena last summer, this concert of excerpts from operas by Verdi and Giordano includes Violetta and Germont's great confrontation from Act Two of La traviata, 'Nemico della patria?'and 'La mamma morta' from Andrea Chénier, 'Tacea la notte' from Il trovatore, the Intermezzo from Fedora, the Prelude from I Masnadieri, and the Sinfonia from Giovanna d'Arco.
Available Format: DVD Video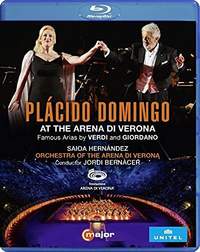 Plácido Domingo (baritone), Saioa Hernández (soprano), Orchestra of the Arena di Verona, Jordi Bernàcer
Sound format: PCM Stereo / 5.1 DTS-HD Master Audio
Picture format: 1080i / 16:9
Available Format: Blu-ray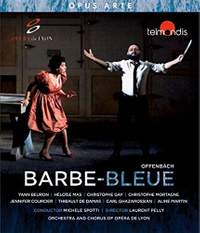 Yann Beuron (Barbe-Bleue), Heloise Mas (Boulotte), Christophe Gay (Popolani), Christophe Mortagne (King Bobeche), Jennifer Courcier (Fleurette), Thibault De Damas (Count Oscar), Carl Ghazarossian (Prince Saphir), Aline Martin (Queen Clementine), Opéra de Lyon, Michele Spotti, Laurent Pelly
Filmed in Lyon in 2019, Pelly's staging of Offenbach's Perrault-inspired opéra bouffe from 1866 was hailed by BachTrack as 'a farce of the finest order…tasty and full of mischief'; the release also includes Tales of Offenbach, a fifty-minute documentary about the production, directed by Reiner E. Moritz and narrated by acclaimed Offenbachian Dame Felicity Lott.
Available Format: DVD Video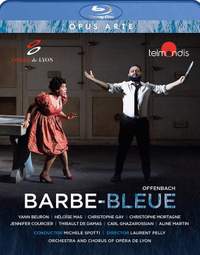 Yann Beuron (Barbe-Bleue), Heloise Mas (Boulotte), Christophe Gay (Popolani), Christophe Mortagne (King Bobeche), Jennifer Courcier (Fleurette), Thibault De Damas (Count Oscar), Carl Ghazarossian (Prince Saphir), Aline Martin (Queen Clementine), Opéra de Lyon, Michele Spotti, Laurent Pelly
Sound format: LPCM 24-bit stereo / 5.1 DTS-HD Master Audio
Picture format: 16:9
Available Format: Blu-ray