16th July 2021
 New Release Round-up

,

  New Release Round-Up - 16th July 2021
Today's new releases include a studio recording of Fidelio from Marek Janowski and the Dresdner Philharmoniker (with Lise Davidsen in the title-role and Christian Elsner as her husband), the complete Beethoven piano trios from the Suk Trio, Vivaldi and Geminiani concertos from Nicola Benedetti and her newly-formed baroque ensemble, and violin sonatas by Jean-Marie Leclair and Jean-Baptiste Senaillé from Théotime Langlois de Swarte and William Christie.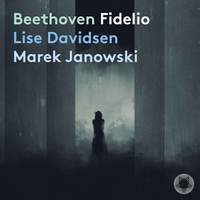 Lise Davidsen (Leonore), Christian Elsner (Florestan), Georg Zeppenfeld (Rocco), Johannes Martin Kränzle (Don Pizarro); Dresdner Philharmoniker, Sächsischer Staatsopernchor Dresden, MDR Leipzig Radio Choir, Marek Janowski
After plans for a live concert-performance were derailed by the pandemic, this Fidelio was recorded under socially-distanced conditions in the studio last summer, several months after the Norwegian soprano's acclaimed staged role-debut as Leonore in London; the cast also includes Christina Landshamer as Marzelline, Cornel Frey as Jaquino, and Günther Groissböck as Don Fernando.
Available Formats: 2 SACDs, MP3, FLAC, Hi-Res FLAC, Hi-Res+ FLAC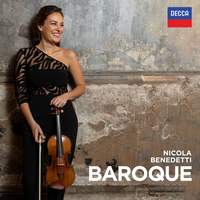 Nicola Benedetti (violin), Benedetti Baroque Orchestra
As well as being the recording debut of the Benedetti Baroque Orchestra (the line-up of which includes violinists Kati Debretzeni and Matthew Truscott, lutenist Elizabeth Kenny and harpsichord Steven Devine), this is Benedetti's first recording using gut strings and a period set-up instrument; the programme features Vivaldi's Violin Concertos RV211, 257 and 386, and Geminiani's Concerto Grosso after his teacher Corelli's 'La Folia'.
Available Formats: CD, MP3, FLAC, Hi-Res FLAC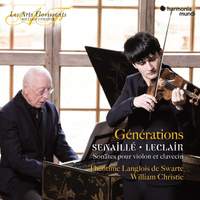 Théotime Langlois de Swarte (violin), William Christie (harpsichord)
Following the widespread success of his first two albums The Mad Lover (with lutenist Thomas Dunford) and Proust, Le Concert Retrouvé (with pianist Tanguy de Williencourt), the young French violinist teams up with the doyen of French baroque music to explore violin sonatas by two of his compatriots: Jean-Marie Leclair (1697-1764) and Jean-Baptiste Senaillé (1687-1730), both virtuoso violinist-composers who fused elements of the French and Italian schools.
Available Formats: CD, MP3, FLAC, Hi-Res FLAC, Hi-Res+ FLAC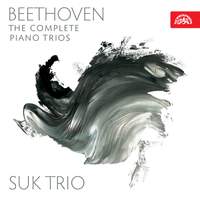 Recorded in Prague in 1983-84 and originally released on Nippon Columbia, these accounts feature the trio's namesake and founder-member Josef Suk, cellist Josef Chuchro (who had replaced Jan Panenka several years earlier), and pianist Josef Hála.
Available Format: 4 CDs
Stéphanie Moraly (violin), Romain David (piano)
Recorded in Paris last September, the French violinist and pianist's programme comprises Respighi's Violin Sonata in B minor from 1917, Dohnányi's Violin Sonata in C sharp minor from 1912, Brahms's Violin Sonata in D minor from 1887, and Szymanowski's youthful Romance from 1910. A renowned musicologist as well as a performer, Moraly completed a doctoral thesis on the development of the French violin sonata between 1868 and 1943.
Available Formats: CD, MP3, FLAC, Hi-Res FLAC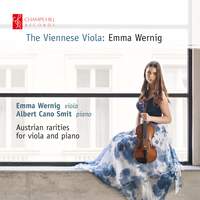 Emma Wernig (viola), Albert Cano Smit (piano)
Described by The Strad as 'a viola star in the making', Wernig won the Cecil Aronowitz International Viola Competition in 2017 and was awarded the Barbirolli Prize at the Lionel Tertis Competition two years later; her debut recording features sonatas by Robert Fuchs and Hans Gál, Fuchs's Six Fantasy Pieces Op. 117, and the performers' own transcriptions of four Schubert songs.
Available Formats: CD, MP3, FLAC, Hi-Res FLAC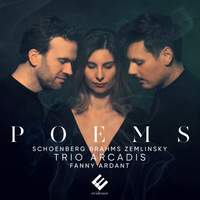 Trio Arcadis, Fanny Ardant
This programme of works from fin de siècle Vienna features Eduard Steuermann's arrangement of Schoenberg's Verklärte Nacht for piano trio, transcriptions of two Brahms lieder, and Zemlinsky's Piano Trio in D minor from 1896 (originally scored for clarinet, cello and piano); the pieces are interspersed with recitations by the great French actress Fanny Ardant, who reads French translations of the texts of the songs and of the Richard Dehmel poem which inspired Schoenberg.
Available Formats: CD, MP3, FLAC, Hi-Res FLAC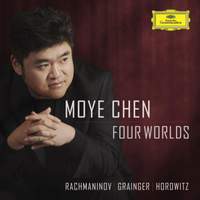 Australia, America, China and England comprise the 'Four Worlds' represented on the Chinese pianist's debut album, which traces the journeys of three composer-pianists who (like Chen himself) relocated to the US: Percy Grainger, Vladimir Horowitz and Serge Rachmaninov. The programme includes Rachmaninov's Piano Sonata No. 2, Grainger's transcriptions of Love Walked In and Danny Boy, and Horowitz's formidably difficult arrangement of The Stars and Stripes Forever.
Available Format: CD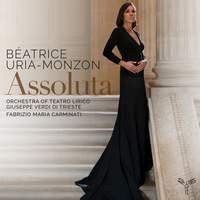 Beatrice Uria-Monzon (soprano), Orchestra of Teatro Lirico Giuseppe Verdi di Trieste, Fabrizio Maria Carminati
Though primarily associated with dramatic mezzo repertoire, the French singer has made several successful forays into soprano territory in recent seasons, including the title-roles in Tosca, La Gioconda, and Maddalena in Andrea Chénier; this recital features excerpts from those operas, as well as La forza del destino, Manon Lescaut, Norma, Macbeth, Cavalleria rusticana, Suor Angelica, and Adriana Lecouvreur.
Available Formats: CD, MP3, FLAC, Hi-Res FLAC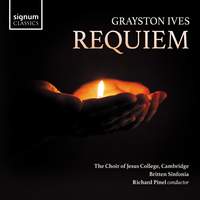 The Choir of Jesus College, Cambridge, Britten Sinfonia, Richard Pinel
Premiered in 2008 at Magdalen College Oxford (where the composer was Informator Choristarum for many years), Ives describes his Requiem as 'the distillation of a lifetime in music', acknowledging the influence of his mentor Richard Rodney Bennett and of Benjamin Britten, who had provided guidance and encouragement to him as a young boy in the 1960s.
Available Formats: CD, MP3, FLAC, Hi-Res FLAC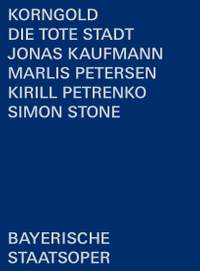 Jonas Kaufmann (Paul), Marlis Petersen (Marietta), Bayerische Staatsoper, Kirill Petrenko, Simon Stone (director)
Filmed in Munich in November 2019, this production of Korngold's 1920 opera (the house's first staging of the work in over half a century) received five stars in The Times, with Neil Fisher describing it as 'brilliantly conceived and audaciously well-performed' and praising Petrenko's 'imaginatively detailed conducting, shorn of easy sentiment', whilst BachTrack observed that 'the pacing and the sheer generosity of the music-making were both impressive and emotionally satiating'.
Available Format: 2 DVD Videos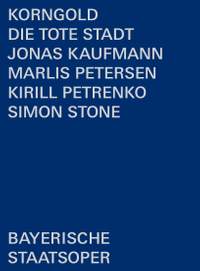 Jonas Kaufmann (Paul), Marlis Petersen (Marietta), Bayerische Staatsoper, Kirill Petrenko, Simon Stone (director)
Picture format: 16:9
Sound format: PCM Stereo and DTS-MA 5.1
Available Format: Blu-ray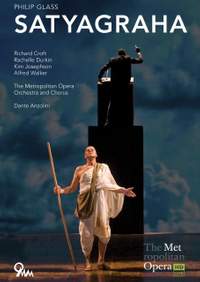 Richard Croft (M. K. Gandhi), Rachelle Durkin (Miss Schlesen), Bradley Garvin (Prince Arjuna), Alfred Walker (Parsi Rustomji), Metropolitan Opera & Chorus, Dante Anzolini
Filmed at the Met in 2011, Phelim McDermott and Julian Crouch's staging of Glass's opera based on Mahatma Gandhi's early experiences in South Africa was described as 'inventive and musically astute' by Opera News, who also applauded Richard Croft's 'gorgeous tone [and] character' in the enormous role of Gandhi and the 'beauty and polish of the orchestral playing' under Anzolini.
Available Format: DVD Video