9th April 2021
 New Release Round-up

,

  New Release Round-Up - 9th April 2021
Today's new releases include Bach's solo sonatas and partitas from Augustin Hadelich, Beethoven's Seventh Symphony from MusicAeterna and Teodor Currentzis, Mozart transcriptions for oboe from Albrecht Mayer, an homage to the Rameau family from French harpsichordist Justin Taylor, and a truncated but outstandingly-cast Così fan tutte from last year's Salzburg Festival.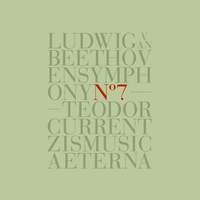 MusicAeterna, Teodor Currentzis
Described in this month's Gramophone as 'elegant as well as ruthlessly energetic', Currentzis's Beethoven 7 with his Perm-based orchestra was recorded at the Vienna Konzerthaus in August 2018, and follows an interpretation of the Fifth which was hailed by The Times last year as 'one of those incendiary accounts that blows away the crust of familiarity'.
Available Formats: CD, MP3, FLAC, Hi-Res FLAC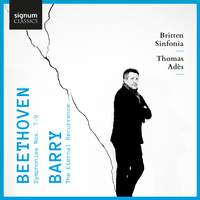 Jennifer France (soprano), Britten Sinfonia, Thomas Adès
This is the final instalment of Adès's Beethoven/Barry series, which began last April with what BBC Music Magazine described as 'pristine interpretations' of the first three symphonies; Jennifer France, Christianne Stotijn, Ed Lyon and Matthew Rose are the soloists in the Ninth, with France also excelling in the vertiginous writing of Barry's The Eternal Recurrence, composed in 1999 and setting excerpts from Nietzsche's Also sprach Zarathustra.
Available Formats: 2 CDs, MP3, FLAC, Hi-Res FLAC, Hi-Res+ FLAC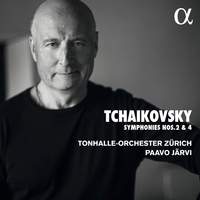 Tonhalle-Orchester Zurich, Paavo Järvi
Following an 'auspicious start' (Gramophone) with the Fifth Symphony and Francesca da Rimini last November, Järvi's Swiss Tchaikovsky cycle continues with the 'Little Russian' – a work which he believes 'deserves much more attention' – and the brooding 'Fate' Symphony from four years earlier. You can read our 2020 interview with Järvi about his shifting relationship with Tchaikovsky's music here.
Available Formats: CD, MP3, FLAC, Hi-Res FLAC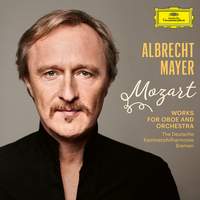 Albrecht Mayer (oboe), Deutsche Kammerphilharmonie Bremen
Mayer's programme includes arrangements of Exsultate, jubilate, Non temer amato bene and Ah se in ciel, benigne stelle, Matthias Spindler's adaptation of the Concerto for Flute and Harp for oboe and harpsichord, the Allegro for Oboe and Orchestra K293 (completed by Gotthard Odermatt), the Rondo in C K373, and a transcription of Ave verum corpus for cor anglais, strings and organ.
Available Formats: CD, MP3, FLAC, Hi-Res FLAC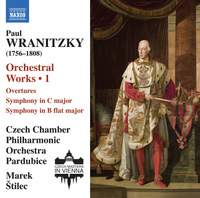 Czech Chamber Philharmonic Orchestra Pardubice, Marek Štilec
This first instalment of a projected series celebrating the Czech-born, Vienna-based Classical composer features the 'Coronation' Symphony (written to mark Franz II's installation as Emperor of Austria in 1792), the large-scale Symphony in B flat, and overtures from the operas Die Post-Station and Das Fest der Lazaronen. A fine symphonic and operatic conductor as well as a prolific composer – his output includes over forty symphonies - Wranitzky was highly regarded by Mozart, Haydn and Beethoven.
Available Formats: CD, MP3, FLAC, Hi-Res FLAC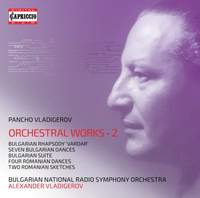 Bulgarian National Radio Symphony Orchestra, Alexander Vladigerov
Conducted by Vladigerov's son Alexander and recorded in the first half of the 1970s, this second volume of the Bulgarian composer's orchestral works includes the Rhapsody Vardar Op. 16, Rachenitsa Op. 18, the Bulgarian Suite Op. 21, the Romanian Symphonic Dances Op. 38, and the Danza primordial Op. 53. The first volume was praised by Gramophone for the 'unfailing energy and flair' of the playing and direction.
Available Formats: 2 CDs, MP3, FLAC
Ana de la Vega (flute), Ramon Ortega Quero (oboe), Alexander Sitkovetsky (violin), Cyrus Allyar (trumpet), Johannes Berger (harpsichord), Wurttembergischer Kammerorchester Heilbronn
For her third recording on Pentatone, the Australian flautist presents an all-Bach programme including the Brandenburg Concertos Nos. 2, 4 and 5, an arrangement of the Concerto for Two Violins for flute and oboe, and the famous Badinerie from the Orchestral Suite No. 2 in B minor, BWV1067.
Available Formats: CD, MP3, FLAC, Hi-Res FLAC
Augustin Hadelich (violin)
Hadelich describes Bach's works for solo violin (in which he's immersed himself during lockdown) as 'formidable tests of technical ability and stamina, but also of musical imagination and expressive range – they never cease to provide challenges, hope, and joy'; for this recording he has chosen to use a baroque bow, finding that 'dance movements danced more and the slow movements sang more'.
Available Formats: 2 CDs, MP3, FLAC, Hi-Res FLAC, Hi-Res+ FLAC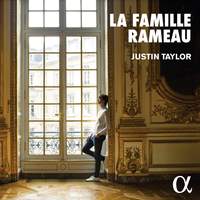 Justin Taylor (harpsichord)
Five years on from his homage to the Forqueray family (praised in Gramophone for 'the breathtaking range and subtlety of his rubato'), Taylor explores the legacy of another French musical dynasty with a programme that includes Claude-François's La Forqueray, Claude's Menuet barosais and Lazare's Sonata No. 1 in E major as well as a generous selection of works by Jean-Philippe. Debussy's Hommage à Rameau, performed on an 1891 Érard, rounds off the recital.
Available Formats: CD, MP3, FLAC, Hi-Res FLAC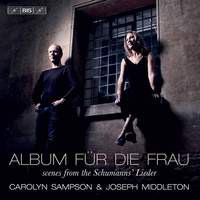 Carolyn Sampson (soprano), Joseph Middleton (piano)
Inspired by the joint diary which Robert and Clara Schumann kept for the first four years of their marriage, Sampson and Middleton's thought-provoking recital fleshes out Robert's Frauenliebe und -leben by interpolating excerpts from Kinderszenen and lieder by both composers in between the cycle's eight songs; the programme includes Clara's 'Liebst du um Schönheit', 'Liebeszauber', 'Die stille Lotosblume', and 'Der Mond kommt still gegangen'.
Available Formats: SACD, MP3, FLAC, Hi-Res FLAC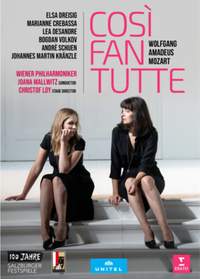 Elsa Dreisig (Fiordiligi), Marianne Crebassa (Dorabella), Lea Desandre (Despina), Bogdan Volkov (Ferrando), André Schuen (Guglielmo), Johannes Martin Kränzle (Don Alfonso), Wiener Philharmoniker, Joana Mallwitz, Christof Loy
Filmed at last year's Salzburg Festival with one of the finest casts currently imaginable, Christoph Loy's 2008 production of Mozart's 'School for Lovers' was reworked at short notice in order to comply with COVID regulations (almost an hour of music was cut to eliminate the need for an interval), but was nonetheless described by Die Welt as 'the best Mozart at Salzburg for decades', whilst The Times observed that it was 'remarkable how this team has created something so cohesive and so moving.'
Available Format: DVD Video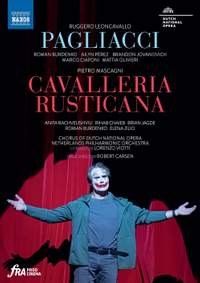 Ailyn Pérez (Nedda), Brandon Jovanovich (Canio), Anita Rachvelishvili (Santuzza), Brian Jagde (Turiddu), Roman Burdenko (Alfio/Tonio); Netherlands Philharmonic Orchestra, Lorenzo Viotti, Robert Carsen
Robert Carsen's production of the popular verismo double-bill was staged at Dutch National Opera in 2019 and features Pérez's debut as Nedda, with BachTrack declaring that 'she has the ideal voice for the role, fleet and silvery in the ballad and becoming fuller and juicier at dramatic climaxes'; Die Welt, meanwhile, compared Rachvelishvili's earthy, volatile Santuzza (also a role-debut) to the great Italian actress Anna Magnani. The cast also includes veteran mezzo Elena Zilio as Mamma Lucia, and up-and-coming Italian baritone Mattia Olivieri as Silvio.
Available Format: DVD Video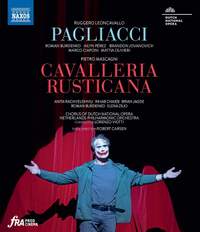 Ailyn Pérez (Nedda), Brandon Jovanovich (Canio), Anita Rachvelishvili (Santuzza), Brian Jagde (Turiddu), Roman Burdenko (Alfio/Tonio); Netherlands Philharmonic Orchestra, Lorenzo Viotti, Robert Carsen
Picture format: HD 16:9
Sound format: PCM stereo / 5.1 DTS-HD Master-Audio
Available Format: Blu-ray