30th March 2021
 Box Set Selections

,

  Boxed Set Selections - March 2021
March heavyweights include a celebration of Claudio Abbado's years with the London Symphony Orchestra, two extensive anthologies commemorating the fiftieth anniversary of Stravinsky's death, the complete Arthur Grumiaux recordings on Philips, and a collection of major works by the musique concrète pioneer Pierre Henry, who died in 2017.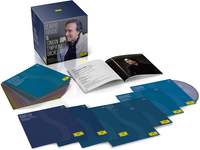 London Symphony Orchestra, Claudio Abbado
Abbado first conducted the LSO in 1966, and served as Principal Conductor from 1979 to 1987; this limited-edition 46-CD set presents their complete discography on Deutsche Grammophon and Decca, with highlights including the complete Mendelssohn symphonies, Chopin, Liszt and Ravel with Martha Argerich, and a generous selection of Mozart piano concertos with Rudolf Serkin.
Available Format: 46 CDs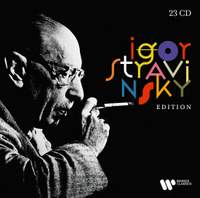 Spanning almost a century of recording history, this set includes three discs of historical recordings from the late 1920s and 30s which feature Stravinsky as conductor and pianist; other featured artists include Mariss Jansons (The Rite of Spring), Riccardo Muti (The Firebird, Petrushka), Pierre Boulez (Pulcinella, Le Chant du Rossignol, Four Études, Concertino for Twelve Instruments), and Sir Simon Rattle (Apollon musagète, Symphony of Psalms, Ebony Concerto, Symphony in C).
Available Format: 23 CDs
Remastered from original SWR tapes recorded between 1953 and 1960, this 7-CD set features complete performances of the St John Passion, Messiah and Mozart's Requiem and Mass in C minor, plus Frank Martin's In terra pax and excerpts from the Christmas Oratorio and Verdi Requiem.
Available Formats: 7 CDs, MP3, FLAC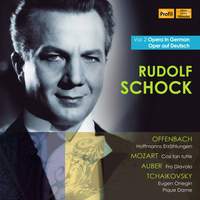 This second instalment of complete, German-language opera recordings from the German tenor (1915-86) comprises Les contes d'Hoffmann (with Wilma Lipp and Martha Mödl), Così fan tutte (with Suzanne Danco and Ira Malaniuk), Fra Diavolo (with Wilma Lipp and James Pease), Pique Dame (with Elisabeth Grümmer and Margarete Klose) and Eugene Onegin (with Sena Jurinac and Gottlob Frick).
Available Formats: 10 CDs, MP3, FLAC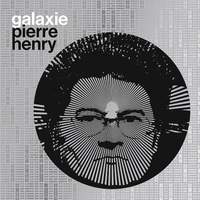 This celebration of the musique concrète pioneer features a selection of 33 works composed between 1957 and Henry's death in 2017; a third of the recordings here are released here for the first time, including La Note Seule and Grand Tremblement, two of Henry's final works.
Available Format: 12 CDs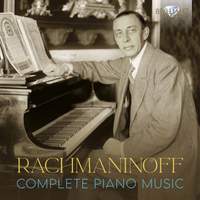 Zlata Chochieva, Lukas Geniušas, Alexander Gavrylyuk, Nikolai Lugansky, Alexander Ghindin, Elisa Tomellini
As well as the complete works for solo piano (shared out amongst some of the finest Rachmaninov interpreters of the current generation), this 8-CD set also includes all of Rachmaninov's compositions for piano duet and two pianos: Ingryd Thorson and Julian Thurber team up for the Symphonic Dances, the Suites Opp. 5 and 17, and numerous rarities and miniatures.
Available Format: 8 CDs