26th February 2021
 New Release Round-up

,

  New Release Round-Up - 26th February 2021
Today's new releases include a centenary homage to Piazzolla from Lucienne Renaudin Vary, a second helping of Bartók from Thomas Dausgaard and the BBC Scottish Symphony Orchestra, Brahms from Antoine Tamestit, Cédric Tiberghien and Matthias Goerne, and French music for the stage from Neeme Järvi.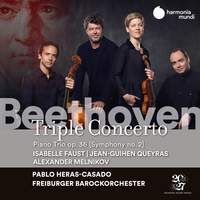 Isabelle Faust (violin), Jean-Guihen Queyras (cello), Alexander Melnikov (piano); Freiburger Barockorchester, Pablo Heras-Casado
In the wake of their widely acclaimed trilogy of Schumann piano trios and concertos (with the same orchestra and conductor), Faust, Queyras and Melnikov team up again for Beethoven's Triple Concerto and an arrangement of the Second Symphony for piano trio which was published in Vienna in 1806. Melnikov plays a Viennese 'Lagrassa' fortepiano from c. 1815 for the concerto, and a modern copy of an Anton Walter instrument from his own collection for the trio.
Available Formats: CD, MP3, FLAC, Hi-Res FLAC
BBC Scottish Symphony Orchestra, Thomas Dausgaard
This is the second instalment of a projected survey of Bartók's major orchestral works from Dausgaard and the BBCSO, following their recording of the Suite No. 1 and Concerto for Orchestra in 2019: reviewing that first album, Gramophone observed that 'his care with both works pays off and augurs well for subsequent volumes', whilst BBC Music Magazine noted that the interpretations offered 'plenty of drive and contrast, plus consistently well-defined characterisation'.
Available Formats: CD, MP3, FLAC, Hi-Res FLAC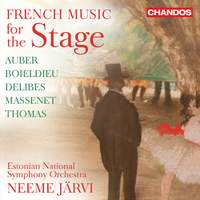 Estonian National Symphony Orchestra, Neeme Järvi
Following their 'affectionate and refined' (Gramophone) interpretations of ballet music by Ibert, Massenet and Sauget in 2019, the veteran Estonian conductor and his orchestra present the overtures to Auber's Fra Diavolo, Thomas's Raymond and Boieldieu's Le calife de Bagdad and La dame blanche, plus Massenet's one-act ballet Espada and Delibes's incidental music for Victor Hugo's play Le roi s'amuse.
Available Formats: CD, MP3, FLAC, Hi-Res FLAC
Jodie Devos (soprano), Nicolas Krüger (piano)
The Belgian soprano (who studied in the UK and now lives in France) presents a programme of songs by Belgian, French and English composers, including Britten's On This Island, Gurney's Five Elizabethan Songs, Tailleferre's 'Tu mi chamas', Poldowski's 'Reeds of Innocence', and Freddie Mercury's 'You take my breath away', as well as a specially-commissioned setting of two Oscar Wilde poems by Patrick Leterme.
Available Formats: CD, MP3, FLAC, Hi-Res FLAC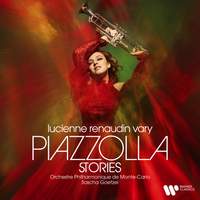 Lucienne Renaudin Vary (trumpet), Orchestre Philharmonique de Monte-Carlo, Sascha Goetzel
The French trumpeter's anniversary homage to Piazzolla (whose centenary falls next month) includes his Oblivion, Chinchin, Chiquilin de Bachin, Chau Paris, and excerpts from the tango-opera María de Buenos Aires, plus Nadia Boulanger's Lux Aeterna, Ginastera's Danza de la moza donosa, Richard Galliano's Tango pour Claude, and an arrangement of Paganini's Caprice No. 1 for Solo Violin.
Available Formats: CD, MP3, FLAC, Hi-Res FLAC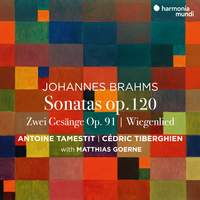 Antoine Tamestit (viola), Cédric Tiberghien (piano), Matthias Goerne (baritone)
Four years on from their scintillating collaboration on Bel Canto - the Voice of Viola, Tamestit and Tiberghien pair up again for the two sonatas which Brahms composed for the clarinet and subsequently arranged for viola, plus transcriptions of Nachtigall and the famous Wiegenlied. Goerne joins for the Zwei Gesange Op. 91, originally conceived for contralto, and still predominantly the province of female voices.
Available Formats: CD, MP3, FLAC, Hi-Res FLAC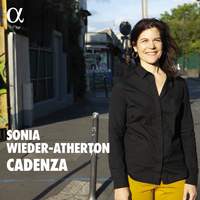 Sonia Wieder-Atherton (cello), Françoise Rivalland (piano)
Wieder-Atherton and Rivalland perform their own arrangements of Boccherini's Cello Concertos G479, 477 and 476 for cello, violin and cimbalom (with the addition of bassoon and double bass in the latter work). The cadenzas for G476 incorporate material from Handel's Alcina, Stravinsky's Suite Italienne, Kurtág's 'Un brin de bruyère à Witold', and Eric Dolphy's God Bless the Child as well as Wieder-Atherton's own reflections on Miles Davis.
Available Formats: CD, MP3, FLAC, Hi-Res FLAC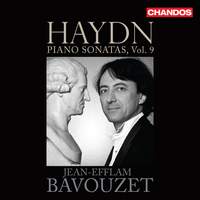 Jean-Efflam Bavouzet (piano)
Bavouzet embarked on his Haydn sonatas cycle back in 2010, with Gramophone describing the project as 'a major modern recording landmark in the Haydn discography' and Classic FM observing that the first volume 'promises well for another classic Bavouzet set to complement his Debussy recordings'. This ninth instalment comprises Sonatas Nos. 2, 10, 41, 44, 52 and 53, and like its predecessors was recorded on a Yamaha CFX Concert Grand at Potton Hall in Suffolk.
Available Formats: CD, MP3, FLAC, Hi-Res FLAC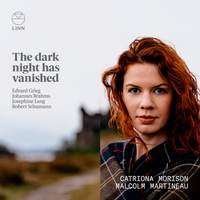 Catriona Morison (mezzo), Malcolm Martineau (piano)
A former BBC New Generation Artist, this luminous Scottish mezzo was crowned Cardiff Singer of the World in 2017, and her first solo recording includes lieder by two of the composers who featured on her programme for the Song Prize at the competition: Brahms and Grieg. The recital also includes Schumann's Sechs Gedichte von N. Lenau und Requiem, and the world premiere recording of Josephine Lang's unpublished Gestern und Heute from 1833.
Available Formats: CD, MP3, FLAC, Hi-Res FLAC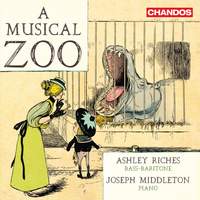 Ashley Riches (bass-baritone), Joseph Middleton (piano)
Riches and Middleton's menagerie includes Schubert's Forelle, Fauré's Papillon, Shostakovich's Cockroach, Mussorgsky's Flea, Britten's Crocodile and Ireland's Three Ravens, plus a few humans and their animal companions (or nemeses): Barber's Monk and his Cat, Schumann's Löwenbraut, and Wolf's Rattenfänger. The recital also features two complete cycles: Ravel's Histoires naturelles and Vernon Duke's settings of poems by Ogden Nash – some of them less than half a minute in duration!
Available Formats: CD, MP3, FLAC, Hi-Res FLAC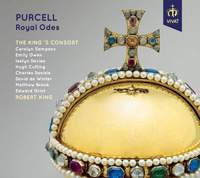 Carolyn Sampson (soprano), Iestyn Davies (countertenor), Charles Daniels (tenor), Matthew Brook (bass); The King's Consort, Robert King
This third all-Purcell programme from The King's Consort on Vivat is an Editor's Choice in the latest issue of Gramophone, with reviewer Alexandra Coghlan declaring that 'it is hard to imagine these performances bettered', whilst Early Music Review pronounced it a recording which 'demands to be heard by all'. The programme consists of three substantial odes: Why are all the Muses mute, Now does the glorious day appear, and Welcome, glorious morn.
Available Format: CD
Stanislas de Barbeyrac (Max), Johanni Van Oostrum (Agathe), Chiara Skerath (Ännchen), Vladimir Baykov (Kaspar), Christian Immler (Eremit), Thorsten Grümbel (Kuno), Daniel Schmutzhard (Ottokar), Anas Séguin (Kilian); Insula Orchestra, Accentus Choir, Laurence Equilbey
Recorded live in Paris in 2019, this Freischütz was designed and produced by Compagnie 14:20 (whose mission is to fuse magical illusion and theatre) and features juggling, high-wires and video-projections aplenty. Reviewing a semi-staged performance at the Barbican shortly afterwards, The Guardian's Tim Ashley was captivated by the two protagonists above all, describing Van Oostrum's soprano as 'exceptionally beautiful' and observing that Barbeyrac's 'vocal weight, easy top notes and sweetness of tone are well-nigh ideal in this music'.
Available Format: CD + DVD Video