15th February 2021
 Box Set Selections

,

  Boxed Set Selections - February 2021
February heavyweights includes a celebration of French soprano Natalie Dessay on stage and in the studio, a deluxe multi-conductor Mahler cycle from the Berliner Philharmoniker on CD and Blu-ray Audio, Strauss's complete tone-poems from François-Xavier Roth and the SWR Sinfonieorchester, and the complete Decca recordings of acclaimed piano duo Bracha Eden & Alexander Tamir.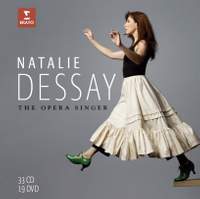 This comprehensive retrospective of the extraordinary French coloratura soprano's career comprises seven recital discs (taking in Handel, Mozart, Strauss and a variety of French and Italian repertoire), plus twelve complete operas on CD and twelve on DVD; DVD performances include Pelléas et Mélisande, La Fille du régiment, Orphée aux enfers, La traviata, Giulio Cesare, Ariadne auf Naxos, and Les Contes d'Hoffmann.
Available Format: 33 CDs + 19 DVD Videos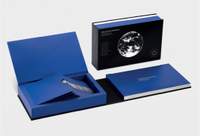 The conductors on this Mahler cycle from Berlin are Daniel Harding (No. 1), Andris Nelsons (No. 2), Gustavo Dudamel (Nos. 3 & 5), Yannick Nézet-Séguin (No. 4), Kirill Petrenko (No. 6), Simon Rattle (Nos. 7 & 8), Bernard Haitink (No. 9), and Claudio Abbado (the Adagio from No. 10). The accompanying booklet includes introductions to the individual symphonies plus detailed essays by Stephen Johnson and Barbara Vinken.
Available Format: 10 CDs + 4 Blu-rays
Bracha Eden & Alexander Tamir (pianos)
A newly-remastered original jacket collection, featuring the CD premieres of numerous recordings from the renowned piano duo such as Debussy's Petite Suite, Stravinsky's Five Easy Pieces, Rachmaninov's Fantasie-Tableaux and Suite No. 2, and Bartók's Sonata for Two Pianos and Percussion. Also includes music by Mozart, Schubert, Liszt, Poulenc, Britten, Milhaud, and Lutosławski.
Available Formats: 12 CDs, MP3, FLAC, Hi-Res FLAC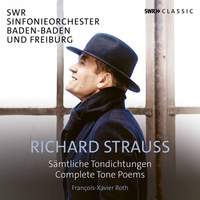 SWR Sinfonieorchester Baden-Baden und Freiburg, François-Xavier Roth
Made between 2012 and 2016 (during Roth's tenure as Chief Conductor of the SWR Sinfonieorchester) and previously issued individually, these recordings have been praised for their 'stunning engineering' (BBC Music Magazine), 'copious amounts of colour' (International Record Review), and 'elegance and energy' (Gramophone). In addition to the ten tone-poems the set also includes Metamorphosen.
Available Formats: 5 CDs, MP3, FLAC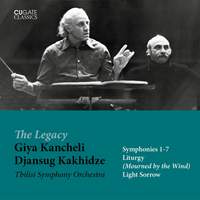 Tbilisi Symphony Orchestra, Djansug Kakhidze
This tribute to the Georgian composer (who died in 2019) includes his seven symphonies plus Mourned by the Wind (a 'Liturgy in memoriam Givi Ordzhonikidze' for cello and orchestra from 1989) and Light Sorrow, a setting of texts by Shakespeare, Goethe, Tabidze, Pushkin; the Tbilisi Symphony Orchestra and Djansug Kakhidze had a long-standing relationship with Kancheli, having premiered his Symphony No. 1 in 1967.
Available Format: 5 CDs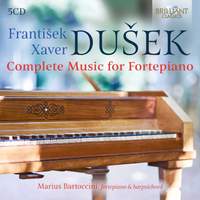 Dušek: Complete Music for Fortepiano
This is the first complete survey of the Czech composer's keyboard works, comprising twenty-four solo keyboard sonatas and several sonatas for four hands (for which Bartoccini is joined by Ilario Gregoletto); Bartoccini plays an original Schantz fortepiano and a copy of a Nannette Streicher instrument.
Available Format: 5 CDs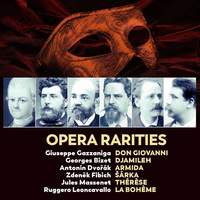 Lucia Popp, Anton Rosner, Eva Urbanová, Agnes Baltsa, Francisco Araiza et al
Five complete recordings of operas which have been eclipsed by other settings of the same story or otherwise neglected: Gazzaniga's Don Giovanni (premiered just months before Mozart's more substantial opera of the same name), Leoncavallo's La bohème (written around the same time as Puccini's better-known work), Dvořák's Armida (1903), Bizet's Djamileh (1872), and Fibich's Šárka (1897).
Available Formats: 10 CDs, MP3, FLAC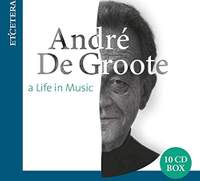 This celebration of the Belgian pianist (b. 1940) features concertos by his compatriots Frédéric Devreese, Joseph Jongen and Arthur De Greef as well as Beethoven, Prokofiev and Rachmaninov; the 10-CD set also includes solo repertoire by Brahms, Schumann, Korngold, Poulenc, Debussy, Françaix, Dargomisjki, Falla, Granados, Bartók, and Van Landeghem.
Available Format: 10 CDs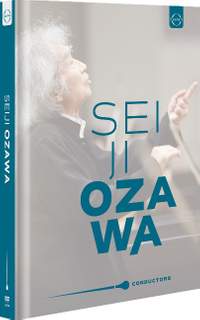 Four complete concerts from the Japanese maestro, supplemented by a hard-cover book: Brahms's Fourth Symphony from Frankfurt in 1989, A Russian Night and A Gershwin Night from Berlin's Waldbühne, and the Karajan Memorial Concert from 2008 (with Anne-Sophie Mutter as soloist in Beethoven's Violin Concerto). Also includes Beethoven's Symphonies Nos. 2 and 7 from the Matsumoto Festival, recorded in 2015 and 2016 respectively.
Available Format: 5 DVD Videos