18th January 2021
 Obituary

,

  Osian Ellis (1928-2021)
The Welsh harpist and composer Osian Ellis, whose artistry inspired composers including Benjamin Britten, William Mathias, Elizabeth Maconchy and William Alwyn, has died aged 92.
Born in the Flintshire village of Ffynnongroew in 1928, Ellis began teaching himself the harp at an early age, going on to study with Gwendolen Mason after winning a prize in the 1943 National Eisteddfod and the Joseph Parry Scholarship to the Royal Academy of Music. He spent part of his early career as a member of the theatre orchestra at Stratford-upon-Avon (during which time he shared a house with fellow Welshman Richard Burton), and also became a member of the newly-founded Melos Ensemble alongside musicians including the clarinettist Gervase de Peyer and violist Cecil Aronowitz. A key work in the group's repertoire was Ravel's Introduction and Allegro (which Ellis's former teacher Mason had studied with the composer), and their recording of the piece on L'Oiseau Lyre in 1961 is still widely regarded as one of the finest accounts on disc. Other early recording successes included Thurston Dart's tailor-made arrangements of two Handel concertos with the Philomusica of London, which was awarded the Grand Prix du Disque in 1960.
In 1959 Ellis came to the attention of Benjamin Britten after performing his Ceremony of Carols with George Malcolm; the composer was so impressed with his playing that he asked Ellis to take part in the next Aldeburgh Festival, and subsequently assigned him significant roles in the War Requiem, the Church Parables, and A Midsummer Night's Dream. Britten went on to compose his Suite for Harp for Ellis in 1969, and when his own failing health prevented him from accompanying his partner Peter Pears in recital he reworked the piano parts of some of his songs for harp so that Ellis could step into the breach; not long before his death he composed two works for the pair, the Canticle No. 5 The Death of St Narcissus and A Birthday Hansel (which would be his last composition for Pears). Ellis also commissioned and premiered works by composers including William Alwyn, Elizabeth Maconchy and Gian Carlo Menotti, and his compatriots Alun Hoddinott, William Mathias and Rhian Samuel.
In addition to his work as a soloist, Ellis was principal harp of the London Symphony Orchestra for many years and held a professorship at his alma mater the Royal Academy from 1959 until 1989; in the 1960s and 70s he was also active in radio, television, theatre and film, working with performers as diverse as Charlie Chaplin, Paul Robeson, Dame Peggy Ashcroft and The Goons. He received an honorary doctorate in 1970 and was made a CBE the following year.
Ellis championed traditional Welsh music throughout his long career, drawing inspiration from it in his own compositions and presenting a TV series on the subject in the 1960s as well as accompanying himself in his own arrangements of folk songs on a L'Oiseau Lyre album in 1961; he later served as Honorary President of The Wales International Harp Festival, a position which he held until his death.
Ellis took a fifteen-year sabbatical from playing in the early 2000s in order to care for his late wife Rene (a viola-player whom he married in 1951), but by 2018 he had returned to both the harp and composition: in his nineties he wrote a duet for Bryn Terfel and his harpist wife Hannah Stone, and the solo work Lachrymae. The Wales International Harp Festival marked his ninetieth birthday with a concert featuring a new work dedicated to him by the Welsh composer Mared Emyln.
Ellis died at home in Pwllheli on 5th January, and is survived by his son Richard and two grandchildren.
Osian Ellis - a selected discography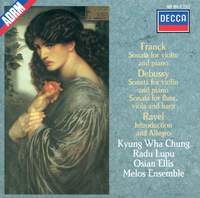 Cecil Aronowitz (viola), Richard Adeney (flute), Osian Ellis (harp) Melos Ensemble
Available Formats: CD, MP3, FLAC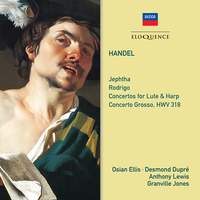 Osian Ellis (harp), Desmond Dupre (lute), Carl Pini, Neville Marriner (violins)
Philomusica of London, Anthony Lewis, Granville Jones
Available Format: CD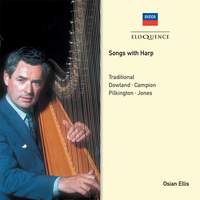 Traditional songs and music by Dowland, Arne, Campion and others
Osian Ellis (harp & voice)
Available Format: CD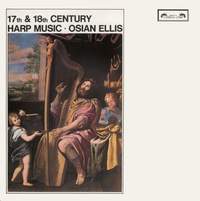 Works by JS and CPE Bach, Giovanni Trabaci, Robert ap Huw, and John Parry
Osian Ellis (harp)
Available Formats: MP3, FLAC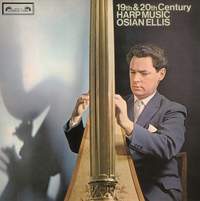 Works by Fauré, Hindemith, Roussel, Britten and others
Osian Ellis (harp)
Available Formats: MP3, FLAC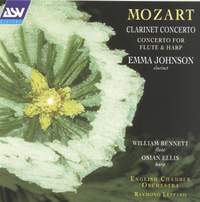 William Bennett (flute), Osian Ellis (harp), Emma Johnson (clarinet)
English Chamber Orchestra, Raymond Leppard
Available Formats: Presto CD, MP3, FLAC
Gervase de Peyer (clarinet), Osian Ellis (harp), Peter Katin (piano)
New Philharmonia Orchestra, London Symphony Orchestra, David Atherton
Available Format: CD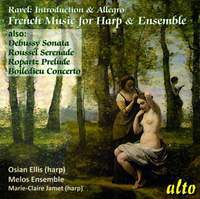 Works by Ravel, Debussy, Ropartz, Roussel, and Boieldieu
Osian Ellis (harp), Marie-Claire Jamet (harp)
Melos Ensemble, Orchestre de Chambre, Paul Kuentz de Paris
Available Format: CD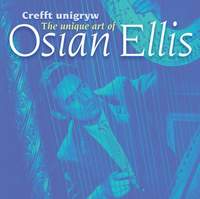 Traditional songs and music by Ravel, Britten, Mathias, and Ellis
Osian Ellis (harp)
Available Format: CD