14th January 2021
 New Release Round-up

,

  Vinyl Round-Up - January 2021
As many of you have written to us over the past few months expressing an interest in new and forthcoming vinyl titles, we've decided to take a leaf out of our jazz colleagues' book and introduce a quarterly round-up of highlights; stand-out releases from last autumn and early 2021 include Itzhak Perlman's mid-1980s recordings of Bach's solo partitas and sonatas, Anna Clyne's colourful Mythologies on Avie, and Mariss Jansons's final concert from Carnegie Hall, featuring Brahms's Symphony No. 4 and orchestral excerpts from Strauss's Intermezzo.
Forthcoming releases
Recorded in Bronxville, New York in 1986/87, these recordings were praised by Classics Today for the American-Israeli violinist's 'sweetly singing, tonally generous, and technically irreproachable playing' and 'heartfelt musicianship and tasteful instincts'. Perlman uses two remarkable instruments here: the 'Soil' Stradivarius for the sonatas in C major and A minor, and the Guarneri del Gesù 'ex-Sauret' for the rest of the programme.
Released 22nd January.
Available Format: 3 Vinyl Records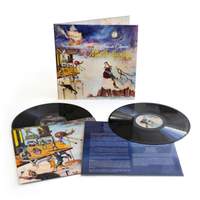 BBC Symphony Orchestra, Marin Alsop, Sakari Oramo, Andrew Litton
One of our Top 100 Recordings of 2020, this album presents five of the British composer's orchestral works: Masquerade (which opened the Last Night of the Proms in 2013), This Midnight Hour, The Seamstress (a single-movement work for violin and orchestra inspired by a WB Yeats poem), Night Ferry, and <<rewind<<.
Released 5th February.
Available Format: 2 Vinyl Records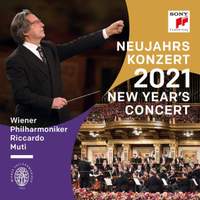 The Arts Desk's David Nice applauded the 'aristocratic melancholy' which the veteran Italian maestro brought to his sixth New Year's Day appearance in Vienna, the concert taking place without an audience this year due to COVID restrictions. The programme features relative rarities including Grubenlichter waltz, Komzak's Bad'ner Madl'n waltz and Millöcker's In Saus und Braus as well as old favourites such as the Radetzky March and An der schönen, blauen Donau.
Released 29th January.
Available Format: 3 Vinyl Records
Recent releases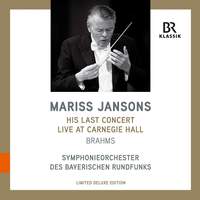 Symphonieorchester des Bayerischen Rundfunks, Mariss Jansons
This live recording captures the Latvian conductor's final performance, given at Carnegie Hall on 8th November last year just a few weeks before his death; the programme features the Four Symphonic Interludes from Strauss's Intermezzo and Brahms's Symphony No. 4.
Available Format: Vinyl Record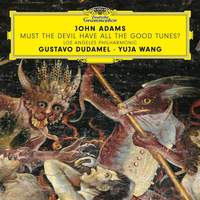 Yuja Wang (piano), Los Angeles Philharmonic, Gustavo Dudamel
Commissioned by the Los Angeles Philharmonic and premiered by the artists here several months before this studio recording was made last year, Adams's 25-minute score was inspired by an article which appeared in The New Yorker about radical Catholic convert and activist Dorothy Day (1897-1980), and was described by the Washington Post as 'very much the modern-day equivalent of a Lisztian "Totentanz"'.
Available Format: Vinyl Record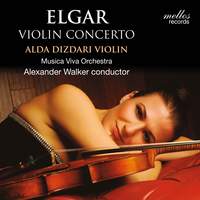 Alda Dizdari (violin), Musica Viva Orchestra, Alexander Walker
Recorded in Moscow in 2019, the Albanian-born violinist's account of the Elgar concerto was warmly received by The Strad, who observed that 'Her playing can be thrilling and dynamic, but this is a performance attuned to poetry as much as theatre'.
Available Format: Vinyl Record
Sarah Willis (horn), Havana Horns, Havana Lyceum Orchestra, José Antonio Méndez Padrón
Alongside her work with the Berliner Philharmoniker, the charismatic horn-player Sarah Willis also performs regularly in Cuba, where she founded the ensemble The Havana Horns several years ago; this ebullient album features Mozart's Horn Concerto No. 3 and Rondo K371 alongside a Mozart-inspired 'Rondo alla Mamba', a Cuban-influenced Eine kleine Nachtmusik and the song Dos Gardenias para ti. Read David's interview with Sarah here.
Available Format: 2 Vinyl Records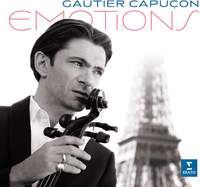 Gautier Capuçon (cello), Jérôme Ducros (piano)
On the sequel to their 2018 album Intuition ('spectacular playing by any standards' – Gramophone), Capuçon and Ducros present another programme of popular miniatures, including Monti's Csardas, Debussy's Clair de Lune, Schubert's Ave Maria, Einaudi's Una Mattina and Albinoni's Adagio as well as works by Marguerite Monnot, David Bevilacqua, Max Richter and Michael Nyman.
Available Format: Vinyl Record
Featuring seven previously unreleased tracks, this collection focuses on music which the late Italian composer wrote between the late 1960s and early 1980s, and includes Eat It (1969), Fuggire Lontano (1971), Jukebox Psychédélique (1975), and an extract from Sinfonia di una città (1983).
Available Format: 2 Vinyl Records
To mark what would have been the eightieth birthday of Czech pianist and composer Karel Růžička (1940–2016), Supraphon present his hitherto-unreleased final recording, made in 2010 and featuring solo piano works including Theoloniously Yours, F Sharp Fits Everywhere, Bitonal Blues, and Prague.
Available Format: Vinyl Record
This operatic collaboration between Bad Seeds frontman Nick Cave and Belgian composer Nicholas Lens was inspired by Lens's lockdown bike-rides through a deserted Brussels, which reminded him of earlier visits to Japanese temples; scored for eleven instrumentalists and solo vocalist (a role taken by Lens's daughter Clara-Lane on the recording), the work was described by The Arts Desk as 'distinctly dreamlike and disorientating, as seems particularly fitting for these confusing times'.
Available Format: 2 Vinyl Records