15th January 2021
 New Release Round-up

,

  New Release Round-Up - 15th January 2021
Today's new releases include music by Veress, Ginastera and Francisco Coll from Patricia Kopatchinskaja and Camerata Bern, Behzod Abduraimov's debut recital of Debussy, Chopin and Mussorgsky on Alpha, Telemann with a Polish accent from Holland Baroque, and Nathalie Stutzmann in baroque opera arias with Orfeo 55.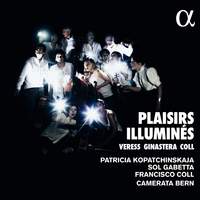 Patricia Kopatchinskaja (violin), Sol Gabetta (cello), Francisco Coll, Camerata Bern
An Editor's Choice in this month's edition of Gramophone, this eclectic programme from Kopatchinskaja and Camerata Bern takes its title from a new work by Spanish composer Francisco Coll (b.1985) and also features Veress's Musica concertante per 12 archi, Ginastera's Concerto for Strings, Ligeti's Baladă şi joc, Bartók's Duo Pizzicato, 'Jelek VI' from Kurtág's Games, Signs and Messages, and a group improvisation 'Camerata's Birds'.
Available Formats: CD, MP3, FLAC, Hi-Res FLAC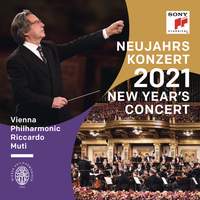 Wiener Philharmoniker, Riccardo Muti
The Arts Desk's David Nice applauded the 'aristocratic melancholy' which the veteran Italian maestro brought to his sixth New Year's Day appearance in Vienna, the concert taking place without an audience this year due to COVID restrictions. The programme features relative rarities including Grubenlichter waltz, Komzak's Bad'ner Madl'n waltz and Millöcker's In Saus und Braus, as well as old favourites such as the Radetzky March and An der schönen, blauen Donau.
The DVD and Blu-ray versions will be released on 29th January.
Available Formats: 2 CDs, MP3, FLAC, Hi-Res FLAC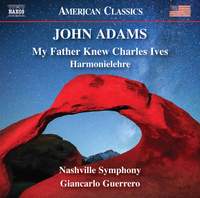 Nashville Symphony, Giancarlo Guerrero
Following their Grammy-winning album of music by Jennifer Higdon and acclaimed recordings of works by Christopher Rouse, Richard Danielpour and Jonathan Leshnoff, the Tennessee orchestra and their long-standing music director continue flying the flag for American music with two major works by John Adams: his 'homage and encomium' to Charles Ives from 2003 and Harmonielehre from 1985.
Available Formats: CD, MP3, FLAC, Hi-Res FLAC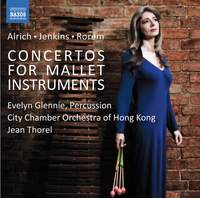 Evelyn Glennie (percussion), City Chamber Orchestra of Hong Kong, Jean Thorel
The percussion virtuoso joins the Hong Kong players for Alexis Alrich's exuberant Marimba Concerto (which they premiered together in 2009), Ned Rorem's Mallet Concerto (composed for Glennie in 2003 and praised in The Wall Street Journal as 'both wistful and playful'), and Karl Jenkins's concerto for marimba and strings La Folia (The Leaf), inspired by Corelli's violin sonata of the same name and premiered in 2004.
Available Formats: CD, MP3, FLAC, Hi-Res FLAC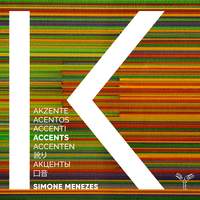 Simone Menezes, Ensemble K
Italian-Brazilian conductor Simone Menezes founded the France-based multicultural orchestra Ensemble K in 2019, and their debut recording aims to reconnect with the 'authentic particular accents' of five works: Copland's Appalachian Spring, Villa-Lobos's Alma Brasileira, Borodin's Polovtsian Dances, Debussy's Prélude à l'après-midi d'un faune, and Lacaze's Histoire sans paroles.
Available Formats: CD, MP3, FLAC, Hi-Res FLAC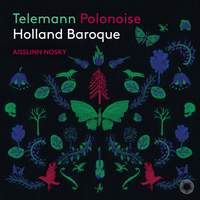 Holland Baroque, Aisslinn Nosky
The inspiration for this project is Telemann's manuscript Danses d'Polonie, a collection of music which the composer heard and notated whilst on his travels in Poland; Holland Baroque take this as a cue to explore the influence of Polish style in Telemann's other works, including two 'Concertos Polonoises' and a variety of cosmopolitan dances.
Available Formats: SACD, MP3, FLAC, Hi-Res FLAC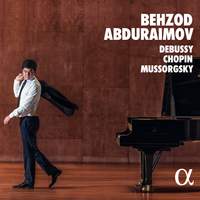 Behzod Abduraimov (piano)
The Uzbek pianist kicks off a new partnership with Alpha with what he describes as 'a kaleidoscope of miniatures': Chopin's Preludes Op. 28, Debussy's Children's Corner, and Mussorgsky's Pictures at an Exhibition. This is Abduraimov's first solo album since his debut disc of Prokofiev, Liszt and Saint-Saëns on Decca in 2012, though in the interim he has recorded concertos by Prokofiev, Rachmaninov and Tchaikovsky.
Available Formats: CD, MP3, FLAC, Hi-Res FLAC, Hi-Res+ FLAC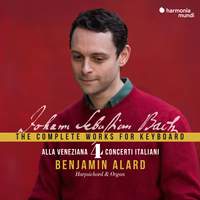 Benjamin Alard (harpsichord and organ)
Previous volumes of Alard's Bach series have explored works in the French and North German styles, and on this fourth instalment he turns to pieces with an Italian accent, including concertos after Vivaldi and Marcello; the project has been described in Gramophone as 'clear, coherent and involving', and in Choir & Organ as 'a must for anyone with a desire to deepen their understanding of Bach's inspiration'.
Available Formats: CD, MP3, FLAC, Hi-Res FLAC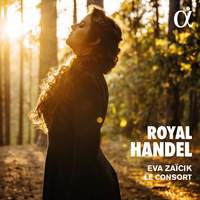 Eva Zaïcik (mezzo-soprano), Le Consort
The French mezzo's second solo recording for Alpha features snapshots of an array of Handelian monarchs, including Giulio Cesare, Radamisto, Riccardo Primo, Admeto, Siroe and Floridante. The programme is rounded off by world premiere recordings of two arias from much rarer operas of the same period: Ariosti's Caio Marzio Coriolano and Bononcini's Crispo.
Available Formats: CD, MP3, FLAC, Hi-Res FLAC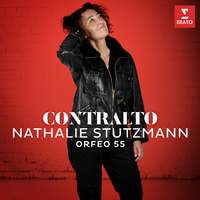 Nathalie Stutzmann (contralto/director), Orfeo 55
This final recording project from Orfeo 55 (the ensemble which Stutzmann founded in 2009) sees the French contralto doing double-duty as soloist and director; the programme celebrates the legacy of the low-voiced female baroque singers who were often overshadowed by the star castrati of their day, with repertoire including arias by Handel, Vivaldi, Porpora, Bononcini, Caldara, and Gasparini.
Available Formats: CD, MP3, FLAC, Hi-Res FLAC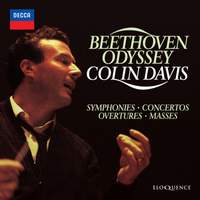 A 12-CD collection bringing together Sir Colin's London Beethoven recordings, including the complete piano concertos with Stephen Kovacevich, the violin concerto with Arthur Grumiaux, a newly remastered set of the symphonies, and the Missa solemnis and Mass in C with the London Symphony Orchestra. Documentation includes a new essay by Peter Quantrill and a tribute by Costa Pilavachi, who worked closely with the conductor during his time with Philips.
Available Format: 12 CDs
Dame Gillian Weir (organ)
Released to mark the grande dame of the organ's eightieth birthday on Sunday, this 22-CD collection includes ten discs of previously unpublished BBC broadcasts, a Messiaen recording which was made shortly after her victory at the St Albans International Organ Competition in 1966, and a recital given on the organ of Hexham Abbey (which was built by Weir's late husband). Look out for David's extensive interview with Dame Gillian about her remarkable career next week.
Available Format: 22 CDs