Latest update: COVID-19 Shipping Delays. Presto is committed to the health and well-being of our staff. Our warehouse team are currently working hard to ensure your order is despatched as quickly as possible. Unfortunately you may experience slight delays as some deliveries are taking longer than usual. Thank you
19th October 2020
 Interview

,

  Jared Sacks on Channel Classics
Channel Classics, the Dutch label run by director, producer and recording engineer Jared Sacks, celebrates its thirtieth anniversary this year. In that time it has grown from its modest initial conception as an outlet for Sacks's recordings by local artists to become one of the defining, truly independent classical music labels, with a fiercely loyal family of artists. These include Rachel Podger and Brecon Baroque, Iván Fischer and the Budapest Festival Orchestra, Florilegium, Ning Feng, and the Amsterdam Sinfonietta, all of whom have resisted the temptation to migrate to major labels (in fact Iván Fischer actually chose to move from a major to join Channel). Jared has always striven for the highest recording quality, being at the forefront of SACD technology in the 2000s, and more recently Direct Stream Digital. Channel was given Gramophone's Label of Year award in 2015, and in the same year Jared received a knighthood from King Willem-Alexander and Queen Máxima of the Netherlands.
My first encounter with Jared came in 2000 when, as a budding young publicist, my very first assignment was to work on Pieter Wispelwey's superb recording of Shostakovich Cello Concertos. Back then Channel was celebrating its tenth anniversary, so it was a real treat to catch up with Jared twenty years down the road.
Congratulations on Channel's thirtieth anniversary, Jared. I was fortunate to be at your tenth and twentieth parties in Eindhoven and Utrecht, where you staged quite lavish concert celebrations with your family of artists, so it's a shame it wasn't to be in 2020! Can you give us a little bit of your background, and the origins of Channel?
Certainly. I'm American and have lived in Holland for over forty years. I trained as a horn player at Oberlin Conservatory and was asked to play in an orchestra in Switzerland during the summer after my second year. They asked me to stay on, so I did. It was there that I met the first horn player at the Concertgebouw, played some gigs with him, and he invited me to come study in Amsterdam, which is how I ended up in Holland. I finished my degree at the Conservatory in Amsterdam whilst freelancing and eventually got full-time work in the regional orchestras; I was a good horn player, but I knew I was never going to be the best. This was something that hit home when I later recorded the first horn of the Concertgebouw Orchestra and I thought "God I'm glad I stopped playing". I did not want to be a frustrated musician.
So how did you make the transition to producing?
Well, I'd had an interest in sound recording since my student days, as I was director of the radio station at Oberlin for a time, and I had also worked an internship at WCRV, the public service radio in Boston. By the time I got to Amsterdam I bought a house on Kanaalstraat in 1981 (incidentally, that's where the name Channel Classics comes from), and the top floor had been the' studio of a man who restored paintings for the Rijksmuseum. It had incredibly high ceilings and made a great rehearsal space for my various chamber ensembles. By the middle of the eighties we were putting on concerts each last Sunday of the month, and so I bought a couple of microphones and started taping these events. It happened that the Concertgebouw was selling some of their old chairs, so I bought fifty of them, made a balcony, and started putting on concerts more regularly, with other musicians also renting out the space. I enjoyed the technical aspect of recording, which tied to my music background and made it possible to be both recording engineer and producer.
Although I was still playing, I was recording these concerts. I had this equipment and realised I liked producing and recording concerts much more than playing. I started investing in better microphones, and by the mid-eighties, I was being asked to record demos… I must have recorded hundreds of demos for singers, which is probably why I hate sopranos so much! (I've grown to love them since then, honest). In 1987 I took the plunge and asked the bank for a loan so I could buy the equipment to be able to make professional recordings and make the master tapes for CD, which hardly anyone had at the time, so that put me in a good position. Before I knew it I had to move to a bigger facility as I had twenty people working with me, as we were recording for third parties, doing the production of CDs for others and handling distribution for twenty-five labels in Holland. In 1990 I decided to start the label as I had all the equipment and contacts, and was surrounded by some incredible talent.
Who were the early artists that you worked with?
I was able to record people like cellist Anner Bylsma, and recorder and flautist Frans Brüggen with his group SourCream. One of the most important early projects for Channel was the complete Mozart Piano Concertos with Jos van Immerseel and his recently formed period instrument ensemble Anima Eterna. I'm now at over 400 recordings, and still enjoying it… after all I'm only 67, so no need to stop yet, although I do find the travelling back and forth from Holland to Budapest tiring (just drove my thirtieth trip). When possible I get my youngest son to drive the equipment these days - I fly!
Lockdown must have thrown a spanner in the works for your busy recording schedule?
Yeah, there were six recordings that I had to cancel, or at least put on hold between March and May. The chamber music sessions have been easier to re-schedule as there aren't so many people involved, but it's very difficult rearranging orchestral recordings as it's often another two or three years before you can find a slot where they're free again. In most cases these orchestras have had to cancel entire seasons, so it's going to be a long time before we can catch up on those. Thankfully I was able to go and record Iván Fischer and the Budapest Festival Orchestra just last month, performing Brahms Symphony No. 3 and the Serenade No. 2. Originally we were meant to be recording Beethoven's Ninth, and the evening before we had planned to live stream a free concert of it from outside the concert hall, but the government wouldn't allow it. The Brahms was a smaller gathering and we wanted to finish the series - but for the Ninth Iván had a ninety-person choir coming from different parts of Hungary, so sadly it wasn't to be.
I was also meant to be recording Rachel Podger and would have been willing to go into quarantine for a week. Two weeks is just too much so I have now hired someone to come with the equipment. (Jonathan Freeman-Attwood will be on board, as he has been producing since the beginning, thirty CDs ago)
You have been at the forefront of audio technology over the years, as you embraced SACD in the 2000s, and more recently offering studio masters from your website.
Yes, well we've been doing high-end audio for twenty years, and it's now been seven years online with Nativedsd.com and twelve years on our own website of Channel Classics. I have always enjoyed the challenge of trying to achieve the highest level of recording. When Philips asked me in 2000 to help them implement and promote this new format I jumped at the chance. The Native site is focused on recordings made in Direct Stream Digital or analog recordings with a direct transfer to DSD. There are over seventy labels making the extra effort to deliver the highest possible quality recordings. Lockdown actually gave us a spike, as you had all these bored men stuck at home with nothing to do, so we were up 40% in sales! I wish everyone would make the effort to hear recordings made in DSD. Stereo is already a big difference. Listening in Multichannel really gives that extra emotional charge of experiencing the listening moment.
Looking at your catalogue it's clear that long-term working relationships are at the heart of what you do, with Florilegium, Rachel Podger, Iván Fischer and the Budapest Festival Orchestra, Amsterdam Sinfonietta and Ning Feng still recording with Channel after decades. Can you talk us through your approach or ethos to artist relations?
Being part of the process to work with the artist from beginning to end has always been my focus. To just receive a master tape without having met the artist up til now has not interested me. I say 'up til now' because there will be a moment that I slow down and stop but want Channel to continue. This will mean a different business model and accepting recordings made by others. But for now, the joy of creating these recordings - the challenge from the technical standpoint, planning repertoire, making these recordings, marketing the artist and the great feedback from the audio community who appreciate our work - makes it all worthwhile.
What have been the most noticeable changes in the music business over the past 30 years?
Aside from the fact that the physical production of CDs is difficult at the moment because of Corona (though England, Japan, and South Korea still seem to stay at the same level) is the hard facts about being able to break even on productions. The labels are not able to finance all the costs anymore as in the past, and artists now help to cover the costs where possible. Orchestras are recording 'live' (except Budapest with a handful of others), and some labels aren't even pressing physical product, and just go directly to downloads and streaming. I still believe the CD is an important tool for the artist, as it remains their 'visiting card'. Also being one of the artists on a quality label still has its 'image' advantage in presenting oneself to concert agencies, either directly or through management (who are also having a difficult time at this moment as there are almost no concerts - meaning no income). If anything is apparent in these Corona times is how important music is to our daily lives. It's not something to be taken for granted.
A selection of Jared's handpicked favourite recordings from the past three decades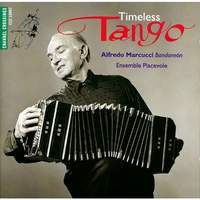 Alfredo Marcucci (bandoneon), Ensemble Piacevole
Placeholder description
Available Formats: CD, MP3, FLAC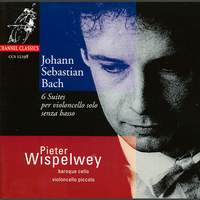 Available Formats: 2 CDs, MP3, FLAC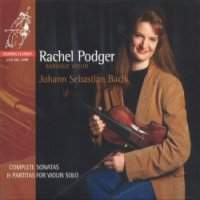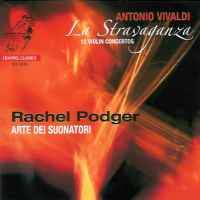 Rachel Podger (violin), Arte Dei Suonatori Baroque Orchestra
Available Formats: 2 SACDs, MP3, FLAC, Hi-Res FLAC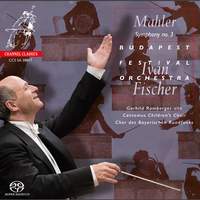 Budapest Festival Orchestra, Iván Fischer
Available Formats: 2 SACDs, MP3, FLAC, Hi-Res FLAC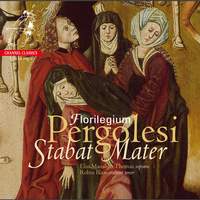 Available Formats: MP3, FLAC
Available Formats: SACD, MP3, FLAC, Hi-Res FLAC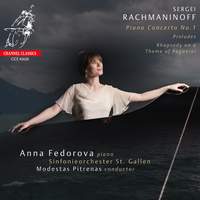 Anna Fedorova (piano), Modestas Pitrenas Sinfonieorchester St. Gallen
Available Formats: CD, MP3, FLAC, Hi-Res FLAC