2nd October 2020
 New Release Round-up

,

  New Release Round-Up - 2nd October 2020
Today's new releases include snapshots of Donizetti's three Tudor queens from Diana Damrau and Sir Antonio Pappano, a second helping of Eric Coates from John Wilson and the BBC Philharmonic, Haydn's Op. 33 quartets from the Doric Quartet, and Brahms, Bartók and Liszt from International Tchaikovsky Competition-winner Alexandre Kantorow.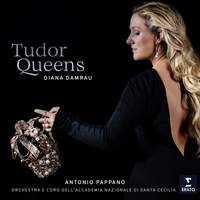 Diana Damrau (soprano), Orchestra e Coro dell'Accademia Nazionale di Santa Cecilia, Antonio Pappano
Damrau, who was due to perform the title-role of Maria Stuarda opposite Jamie Barton's Elizabeth I at the Met this spring, sings the final scenes of that opera and of the other two works in Donizetti's Tudor trilogy - Anna Bolena and Roberto Devereux. Reviewing her performance of Maria Stuarda in Zurich in 2018, the Neue Zürcher Zeitung declared that the German soprano 'commands a voice that seems to have no limits…Damrau is in a class of her own'.
Available Formats: CD, MP3, FLAC, Hi-Res FLAC, Hi-Res+ FLAC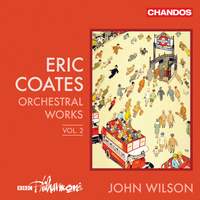 BBC Philharmonic, John Wilson
Reviewing the first instalment of this series last November, Gramophone observed that 'what Wilson doesn't know about the inner workings of Coates's methods isn't worth knowing'; this second volume includes the Wilde-inspired musical fairy-tale The Selfish Giant, the Summer Days Suite (a favourite of Elgar) and the 1946 ballet The Enchanted Garden, and is rounded off by one of Coates's best-known works, Calling All Workers.
Available Formats: CD, MP3, FLAC, Hi-Res FLAC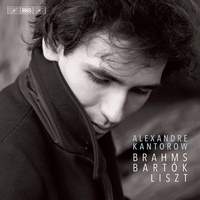 Alexandre Kantorow (piano)
On his first recording since winning the Gold Medal and Grand Prix at the International Tchaikovsky Competition last year, the French pianist plays Brahms's Rhapsody No. 1 and Piano Sonata No. 2, Bartók's Rhapsody Op. 1 and Liszt's Hungarian Rhapsody No. 11. Kantorow made his debut on BIS with the latter composer's concertos five years ago, prompting Fanfare to describe him as 'Liszt reincarnate'.
Available Formats: SACD, MP3, FLAC, Hi-Res FLAC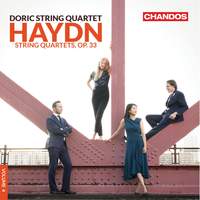 Launched in 2014, the Doric's Haydn series has been described as 'daring, imaginative and technically superb' (Gramophone), 'hugely enjoyable' (The Strad), and 'a constant joy' (The Telegraph); Volume Five comprises the 'Russian quartets', dedicated to the Grand Duke Paul of Russia and premiered on Christmas Day 1781, which in turn inspired Mozart's set of six quartets dedicated to Haydn.
Available Formats: 2 CDs, MP3, FLAC, Hi-Res FLAC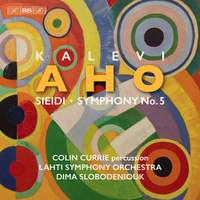 Colin Currie (percussion), Lahti Symphony Orchestra, Dima Slobodeniouk, Jaan Ots
Taking its title from a Samí word which roughly translates as 'ritual', the percussion concerto Sieidi was written for Colin Currie and premiered in 2012, and has since become one of the Finnish composer's most performed works; the single-movement Fifth Symphony dates from the mid-1970s, and was described by Aho as 'a breakthrough work, one in which I really tested my limits'.
Available Formats: SACD, MP3, FLAC, Hi-Res FLAC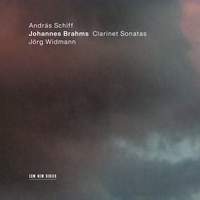 Jörg Widmann (clarinet), András Schiff (piano)
Recorded at Neumarkt's Historischer Reitstadel in 2018, this is the first collaboration on disc between Schiff and Widmann, though the two friends have performed together in concert over the past decade; sandwiched between the two sonatas is the set of Brahms-inspired Intermezzi which Widmann composed for Schiff in 2010, and have featured regularly on his recital-programmes ever since.
Available Format: CD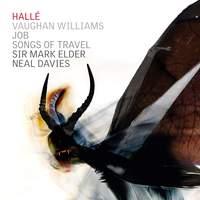 Neal Davies (bass-baritone), Hallé Orchestra, Sir Mark Elder
Elder and the Hallé began their Vaughan Williams series back in 2006, with BBC Music Magazine declaring that the cycle was 'turning out to be the finest since the two by Adrian Boult' in the wake of their Gramophone Award-nominated Sea Symphony a few years ago; this latest volume pairs the 'Masque for Dancing' from 1931 with the much earlier Robert Louis Stevenson settings Songs of Travel, orchestrated by the composer and his assistant Roy Douglas.
Available Formats: CD, MP3, FLAC, Hi-Res FLAC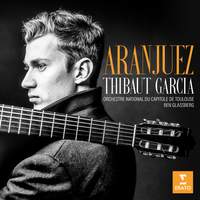 Thibaut Garcia (guitar), Orchestre du Capitole de Toulouse, Ben Glassberg
The Franco-Spanish guitarist opens his third solo album on Erato with Rodrigo's evergreen Concierto de Aranjuez, complemented by four solo pieces by Regino Sáinz de la Maza (who gave the premiere of the Rodrigo in 1940) and Alexandre Tansman's Musique de cour d'après Robert de Visée for guitar and orchestra.
Available Formats: CD, MP3, FLAC, Hi-Res FLAC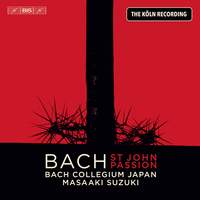 Bach Collegium Japan, Masaaki Suzuki
This second recording of the St John Passion from Suzuki and BCJ was made at very short notice in Cologne earlier this year, when the group's thirtieth anniversary tour was curtailed due to the COVID-19 pandemic; reviewing a live performance in London shortly before lockdown, The Guardian praised the overall 'sense of heated and tightly plotted drama', Gilchrist's 'sweet-sounding yet compellingly direct' Evangelist, and Immler's 'velvet-toned Jesus'.
Available Formats: SACD, MP3, FLAC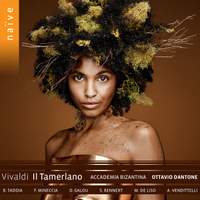 Bruno Taddia (Bajazet), Filippo Mineccia (Tamerlano), Delphine Galou (Asteria), Sophie Rennert (Irene), Marina De Liso (Andronico), Arianna Venditelli (Idaspe), Accademia Bizantina, Ottavio Dantone
Premiered during the Verona Carnival of 1735 and resurrected in 2005 as Bajazet, Vivaldi's pasticcio about the conflict between Uzbek and Ottoman emperors recycles music from his own operas Semiramide, Motezuma and Farnace as well as incorporating arias by Giacomelli, Hasse and Broschi; this recording uses a new critical edition of the score by Bernardo Ticci.
Available Format: 3 CDs