US deliveries: Unfortunately we are receiving reports that some US orders are taking longer than usual to arrive. Find out more >>
Latest update: Changes to international postage charges. Find out more
29th June 2020
 New Release Round-up

,

  Digital New Release Round-Up - 29th June 2020
Though our warehouse remains open as normal, we are finding that the physical release of some key new releases is being delayed at the moment due to manufacturing hold-ups, and so we've put together another selection of some of the most exciting upcoming titles which are already available digitally or are being issued as download-only. Highlights include Handel's Semele from Sir John Eliot Gardiner (with Louise Alder as the self-adoring heroine), a Bach lockdown project masterminded by Anna Prohaska, Wayne Marshall conducting Gershwin, and David Lang's taut new Fidelio-inspired opera prisoner of the state.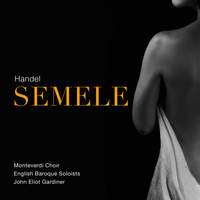 Louise Alder (Semele), Hugo Hymas (Jupiter), Lucile Richardot (Juno/Ino), Carlo Vistoli (Athamas); English Baroque Soloists, Monteverdi Choir, Sir John Eliot Gardiner
Recorded live at Alexandra Palace last spring in a semi-staged performance by director and baritone Thomas Guthrie, this Semele was praised in The Guardian for Alder's 'glowing, unusually sympathetic heroine' and Richardot's 'entertainingly snarling Juno', whilst the Financial Times declared that 'there was not a dull minute in this performance, with the English Baroque Soloists highlighting every detail'.
Physical release 2nd October.
Available Formats: 3 CDs, MP3, FLAC, Hi-Res FLAC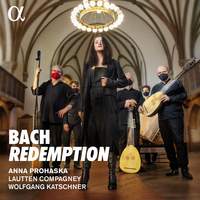 Anna Prohaska (soprano), Lautten Compagney, Wolfgang Katschner
Growing out of socially-distanced musical get-togethers in lockdown, this all-BACH programme is the brainchild of Austrian soprano Prohaska, who is joined by three other singers for a sequence of cantata-movements exploring the ideas of contemplation, waiting, and recovery – including Schafe konnen sicher weiden, Wie zittern und wanken, and excerpts from Ich habe genug.
Digital-only release.
Available Formats: MP3, FLAC, Hi-Res FLAC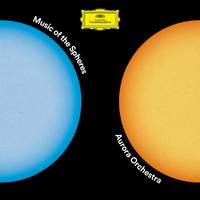 Iestyn Davies (countertenor), Pekka Kuusisto (violin), Sam Swallow (vocals), Aurora Orchestra, Nicholas Collon
Aurora Orchestra make their debut on Deutsche Grammophon with a programme based on the Pythagoras's idea of celestial harmony: the opening work is Mozart's Jupiter Symphony (performed entirely from memory), followed by Max Richter's Journey (CP1919) in its world premiere recording, Dowland's Time Stands Still in an arrangement by Nico Muhly, Thomas Adès's 2005 Violin Concerto Concentric Paths, and an arrangement of David Bowie's Life on Mars.
Digital-only release.
Available Formats: MP3, FLAC, Hi-Res FLAC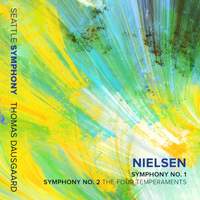 Seattle Symphony Orchestra, Thomas Dausgaard
Dausgaard has an impressive track-record with the music of his compatriot, having been shortlisted for a Gramophone Award for an 'outstanding and unmissable' collection of miscellaneous orchestral works on Dacapo in 2007 and nominated for a Grammy last year for his accounts of the Espansiva and Inextinguishable Symphonies from Seattle; these live recordings were made at the orchestra's home, Benaroya Hall, earlier this year.
Physical release 17th July.
Available Formats: CD, MP3, FLAC, Hi-Res FLAC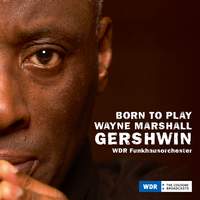 WDR Funkhausorchester, Wayne Marshall
Marshall credits hearing a radio broadcast of a Gershwin concert at the tender age of eight with changing the course of his life, and it's Gershwin's music (including the overtures to Girl Crazy, Of Thee I Sing and Strike Up the Band, and Rhapsody in Blue) which forms the mainstay of this album documenting his ten-year stint as chief conductor of the WDR Funkhausorchester, alongside Paquito D'Rivera's Brazilian Fantasy and The elephant and the clown.
Digital-only release.
Available Formats: MP3, FLAC, Hi-Res FLAC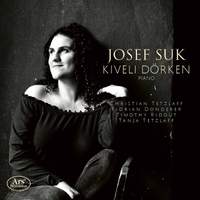 Kiveli Dörken (piano), with Christian Tetzlaff, Florian Donderer (violins), Timothy Ridout (viola), Tanja Tetzlaff (cello)
The German-Greek pianist (who won a prize at the 2000 International Steinway Competition aged just five!) presents Suk's greatest work for solo piano, Životem a snem ('Things Lived and Dreamt'); it's preceded by the earlier Piano Quintet from 1893, dedicated to Brahms but also showing the influence of Suk's mentor and subsequently father-in-law, Dvořák.
Physical release 10th July.
Available Formats: SACD, MP3, FLAC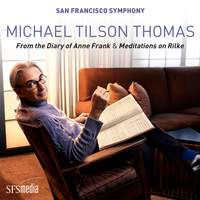 Sasha Cooke (mezzo-soprano), Ryan McKinny (bass-baritone), San Francisco Symphony, Michael Tilson Thomas
To mark the end of the American composer's 25-year tenure as Music Director, the San Francisco Symphony present world premiere recordings of two of his compositions for voice and orchestra: From the Diary of Anne Frank, written for Audrey Hepburn (who selected the texts) in 1990 and praised for its 'expert craftsmanship' at its premiere in New York, and the more recent Meditations on Rilke, premiered earlier this year at Davies Hall.
Physical release 17th July.
Available Formats: 2 CDs, MP3, FLAC, Hi-Res FLAC, Hi-Res+ FLAC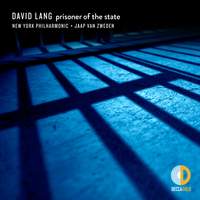 New York Philharmonic, Jaap van Zweden
Described by The New York Times as 'a dark, seething and engrossing work' at its premiere last June, Lang's reimagining of Beethoven's Fidelio also met with critical acclaim at its first European performance earlier this year, with The Guardian praising 'the luminosity of Lang's choral writing' and the Financial Times declaring it 'an intriguing way of kicking off the reassessment of what Beethoven means to us today'.
Digital-only release.
Available Formats: MP3, FLAC, Hi-Res FLAC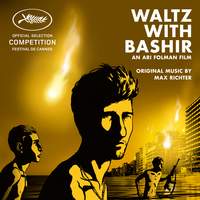 Max Richter (piano, organ), Louisa Fuller (violin), John Metcalfe (viola), Natalia Bonner (violin), Chris Worsey (cello), Ian Burdge (cello), Philip Sheppard (cello), Tilda Swinton (speaker)
Richter's score for Ari Folman's autobiographical 2008 film about the aftermath of the Lebanon War was nominated for both Best Original Score for an Animated Feature and Breakout Composer of the Year at the International Film Music Critics Association Awards, and saw him named as Best Composer by the European Film Academy.
Physical release 14th August.
Available Formats: CD, MP3, FLAC, Hi-Res FLAC