US Airmail Charges: As a knock-on effect of COVID-19 airfreight prices around the world have soared. Reluctantly, we have had to pass on some of this increase in our standard airmail prices. We'll bring them down again as soon as we can!
6th March 2020
 New Release Round-up

,

  New Release Round-Up - 6th March 2020
Today's new releases include the Bach Toccatas from Masaaki Suzuki, a visit to Rome in the company of The Sixteen, Steve Reich and Gwilym Simcock from the LSO Percussion Ensemble, and some epic story-telling from Stéphane Degout and Simon Lepper.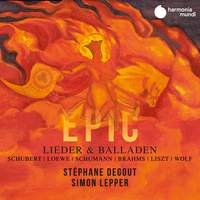 Stéphane Degout (baritone), Simon Lepper (piano)
Degout and Lepper's first recital recording together last year was nominated for an International Classical Music Award and was a Gramophone Critics' Choice; like its predecessor, this programme of dramatic ballads includes songs by Schumann (Belsazar, Die beiden Grenadiere) and Brahms (Edward, Die Nonne und der Ritter), plus lieder by Loewe, Wolf and Schubert, and Liszt's Tre Sonetti del Petrarca.
Available Formats: CD, MP3, FLAC, Hi-Res FLAC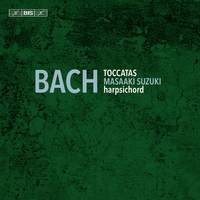 Masaaki Suzuki (harpsichord)
Following acclaimed recordings of The Well-Tempered Clavier ('one of the finest harpsichord recordings of Book 2 available' - Gramophone Classical Music Guide) and the Two- and Three-Part Inventions, Suzuki turns to the seven keyboard Toccatas, recorded on a two-manual harpsichord by Willem Kroesbergen in Japan in February 2018.
Available Formats: CD, MP3, FLAC, Hi-Res FLAC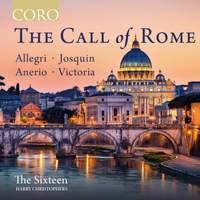 The Sixteen, Harry Christophers
The Sixteen's musical tour of 'the Eternal City' includes Victoria's Tenebrae Responsories for Holy Saturday and Salve Regina, Anerio's Litaniae Beatissimae Virginis Mariae and Regina caeli laetare, Josquin's Gaude Virgo, Mater Christi and Illibata Dei Virgo Nutrix, and Allegri's Miserere.
Available Formats: CD, MP3, FLAC, Hi-Res FLAC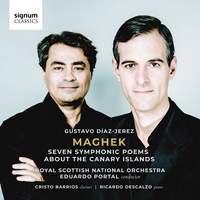 Royal Scottish National Orchestra, Eduardo Portal
The Spanish composer and pianist's 'Seven Symphonic Poems About The Canary Islands' have been ten years in the making, and the cycle takes its title from the sun-goddess of the Guanche people; Ayssuragan (La Palma) is scored for clarinet and orchestra, whilst Guanapay (Lanzarote) has a prominent part for solo piano.
Available Formats: 2 CDs, MP3, FLAC, Hi-Res FLAC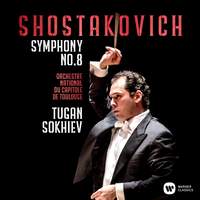 Orchestre du Capitole de Toulouse, Tugan Sokhiev
For their first joint appearance on Warner Classics, the French orchestra and their Russian conductor tackle Shostakovich's 1943 symphony; reviewing a performance of the work which Sokhiev gave with the Philharmonia in 2012, Classical Source observed that '[his] refusal to overplay his hand and avoidance of agogic distortion paid particular dividends'.
Available Formats: CD, MP3, FLAC, Hi-Res FLAC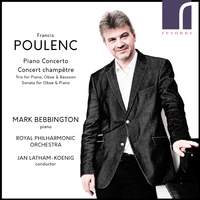 Mark Bebbington (piano), Jan Latham-Koenig, John Roberts (oboe), Jonathan Davies (bassoon); Royal Philharmonic Orchestra
On this first instalment of a new French music series, Bebbington makes his debut on Resonus with the 1949 Piano Concerto and the much earlier Concert champêtre, written for the great harpsichordist Wanda Landowska but performed here in the composer's own adaptation for piano, which he himself recorded with the New York Philharmonic and Dimitri Mitropoulos.
Available Formats: CD, MP3, FLAC, Hi-Res FLAC
The Russian pianist's third album on Harmonia Mundi includes his own transcription of the Choral pour grand orgue No. 2 and Harold Bauer's arrangement of the Prélude, Fugue et Variation in B minor; Lugansky has form with Franck's music, having won the Chamber category at the 2011 BBC Music Magazine Awards for his recording of the Violin Sonata with Vadim Repin.
Available Formats: CD, MP3, FLAC, Hi-Res FLAC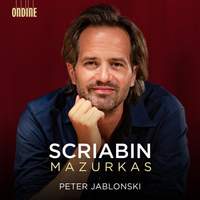 Scriabin's 'Black Mass' sonata featured on Jablonski's first solo album for Decca back in 1993, and shortly afterwards he recorded the Piano Concerto and Prometheus (The Poem of Fire) with Vladimir Ashkenazy and the Deutsches Symphonie-Orchester Berlin; now he devotes his debut album on Ondine to the Chopin-influenced Mazurkas.
Available Formats: CD, MP3, FLAC, Hi-Res FLAC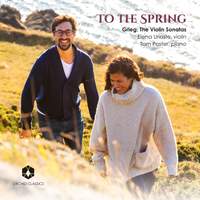 Elena Urioste (violin), Tom Poster (piano)
Urioste and Poster's debut album together, Estrellita, impressed The Strad with the 'warmth, intimacy and emotional connection' underpinning their partnership, and for their first single-composer recording they present Grieg's three Violin Sonatas alongside their own arrangements of Våren and Til Foraret.
Available Formats: CD, MP3, FLAC, Hi-Res FLAC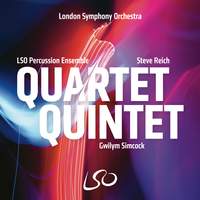 For their third album on LSO Live, the orchestra's percussion ensemble give the world premiere recording of Gwilym Simcock's Suite for Percussion Quintet; the programme also includes Steve Reich's Quartet, and arrangements of Joe Locke's Her Sanctuary, Makoto Ozone's Kato's Revenge, and Chick Corea's Duet Suite.
Available Formats: CD, MP3, FLAC, Hi-Res FLAC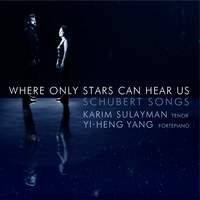 Karim Sulayman (tenor), Yi-Heng Yang (fortepiano)
The Lebanese-American tenor won a Grammy in 2018 for his debut album Songs of Orpheus, and now he returns to Avie with an all-Schubert programme exploring the themes of night and stars, including Lied eines Schiffers an die Dioskuren, Nacht und Träume, An den Mond, and Erlkönig.
Available Formats: CD, MP3, FLAC, Hi-Res FLAC