8th February 2020
 Interview

,

  Ēriks Ešenvalds on There Will Come Soft Rains
Among the current crop of contemporary choral composers, Ēriks Ešenvalds has made a particular name for himself as a man with a knack for beguiling, powerful harmonies and a unique melodic directness. A growing number of recordings devoted to his music testify to its popularity and its ability to reach people, with two Passion settings and a set of evening canticles among his more extended compositions. His haunting Tāls Ceļš (Long Road) has become a particular favourite among choirs.
Most recently, Richard Nance and the choir of Pacific Lutheran University in the north-west of the USA has recorded an album of Ešenvalds's smaller-scale choral works; I spoke to Ēriks about this collection and about his music in general...
People sometimes speak of a single "Baltic school" of choral composition, often tonally approachable, with mild dissonances, a serene tempo and with a religious (or at least spiritual) aspect. How much cross-pollination would you say there is between the Baltic states?
Professional music-composing in the Baltics started in the second half of the nineteenth century. Firstly, there are similarities among the histories of the three Baltic states; yes, there are stylistical similarities among the Baltic composers. It's mainly because of those centuries of shared history; for example, in 1918, the three Baltic States celebrated their independence. Latvia and Estonia had inherited Lutheranism as their main denomination while in Lithuania it was Catholicism. But Latvian and Lithuanian are sister-languages, while Estonian has a strong connection with the Finnish language. Then there have been the German and Soviet occupations in all three countries. The nearest tertiary music education institution was the Music Conservatory in St Petersburg where many Baltic composers and musicians studied in the beginning of the nineteenth century - they were our first professional composers. The Nationwide Song Festival tradition began in Estonia in 1869, in Latvia in 1873, and in 1924 in Lithuania. After the Second World War, a few decades later, the New Folklore Wave appeared in choral compositions by pioneering Baltic composers: Pauls Dambis (Latvia), Veljo Tormis (Estonia), Bronius Kutavičius (Lithuania), and so on. So, the common history is what gave rise to these similarities.
For you personally, which composers or musicians have been the most influential in shaping your approach to composition?
Whitney Houston's most popular songs were my first music-theory "teachers" – I was surprised to figure out that they consisted of only about 5-6 different chords! Then, when I was studying composition at the Latvian Music Academy, my most important teacher was Latvian composer and professor Selga Mence; she guided me through the process of composing and many different compositional techniques. In the summer holidays I participated in about 15 composition masterclasses in Europe with a range of great minds like Michael Finnissy, Jonathan Harvey, Philippe Manoury, David Lang, Guy Reibel, Klaus Huber, Richard Danielpour – their different approaches to the creation of their musical stories/ideas have been an important guide for me, too. What impressed me the most was that although their scores were written in a very complicated way, the emotional presence of their story was always there! Besides these composer I also admire the pure orchestral colours of Prokofiev's symphonic works and the beautifully nuanced harmony of Debussy, Messiaen and Takemitsu, as well as the wide horizon of Mahler's ideas. And the high and fast flight of Richard Strauss's pencil over his empty music-sheet fascinates me too!
One thing that's noticeable about the pieces on this album is the addition of extra instruments & effects: bass flute, wine glasses, jaw-harp, percussion instruments, whistling and more. Did you initially intend these "extras" to feature in the music, or did the need for them emerge during the process of composition?
I have always loved orchestral colours very much, and then at one moment I thought: why not expand the choral sound, too? Adding some percussive, or solo-instrumental or other colours would expand the borders of the choral sound and make the palette of expression richer. I wouldn't include a tuba or a trombone in a song, but the water-tuned glasses, a tin-whistle, triangles or folk-drum, jaw-harp, whistling, clapping and foot-stomp etc – these can be very nuanced and powerful elements to enhance the colours of a story while at the same time maintaining the classical approach to the singing, with full voice range, dynamics etc.
The Singing Revolution and Baltic Way are a well-known moment in the history of NE Europe and the overthrow of Russian rule; is this role part of why choral music is so central to the cultural life of the restored Baltic states today, or do its roots go back further than that?
I've found a short and reasonably comprehensive overview of how it started (See pages 6-9): "Tradition and Symbolism of the Song and Dance Celebration Process in Estonia, Latvia and Lithuania" (http://unesco.lv)
But my own short answer is this: If our first Song Festival happened in 1873, 45 years before the establishment of the independent Republic of Latvia, this must have some significance!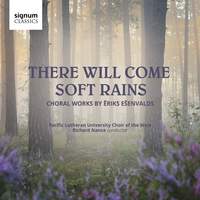 Pacific Lutheran University Choir of the West, Richard Nance
Available Formats: CD, MP3, FLAC, Hi-Res FLAC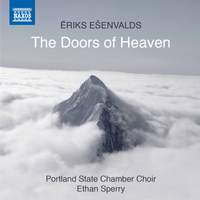 Portland State Chamber Choir, Ethan Sperry
Available Formats: CD, MP3, FLAC, Hi-Res FLAC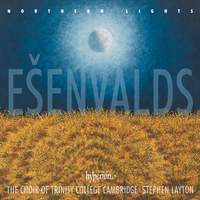 Choir of Trinity College Cambridge, Stephen Layton
Available Formats: CD, MP3, FLAC, Hi-Res FLAC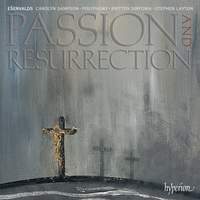 Carolyn Sampson (soprano), Polyphony & Britten Sinfonia, Stephen Layton
Available Formats: CD, MP3, FLAC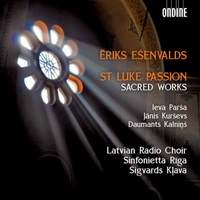 Latvian Radio Choir & Sinfonietta Riga, Sigvards Kļava
Available Formats: CD, MP3, FLAC, Hi-Res FLAC