7th February 2020
 New Release Round-up

,

  New Release Round-Up - 7th February 2020
Today's new releases include Masaaki Suzuki's second recording of the St Matthew Passion with Bach Collegium Japan, the final instalment of Sir Mark Elder's Sibelius symphonies with The Hallé, the second volume of Isabelle Faust and Alexander Melnikov's period-instrument accounts of Mozart's violin sonatas, and a musical journey through pre-War Europe with Daniel Hope and friends.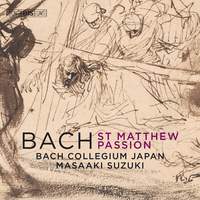 Benjamin Bruns (Evangelist), Bach Collegium Japan, Masaaki Suzuki
Twenty years on from their first recording of the St Matthew Passion (made a few years into their landmark survey of the complete sacred cantatas, completed in 2013), Suzuki and BCJ return to the work with fresh eyes; the line-up of soloists includes Japanese tenor Makato Sakurada (who also appeared on the earlier account), soprano Carolyn Sampson, and countertenor Damien Guillon. The recording was made last April at the Saitama Arts Theater.
Available Formats: 2 SACDs, MP3, FLAC, Hi-Res FLAC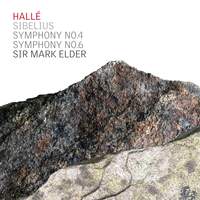 Hallé Orchestra, Mark Elder
Elder and the Hallé's cycle of the Sibelius symphonies (begun in 2009, and described by BBC Music Magazine as 'reaffirm[ing] the orchestra's thriving Sibelian tradition') reaches completion with these accounts of the Fourth and Sixth symphonies, recorded in the Bridgewater Hall in August 2018 (No. 4) and January 2019 (No. 6).
Available Formats: CD, MP3, FLAC, Hi-Res FLAC
London Symphony Orchestra, Sir John Eliot Gardiner
The second instalment of Gardiner's Schumann series with the LSO was recorded live over the course of two evenings at the Barbican last February (with all the musicians standing); reviewing the respective concerts The Arts Desk observed that 'the concision and originality of Schumann's "Rhenish" Symphony really struck home', while Classical Source described the performance of the Spring Symphony a couple of nights later as 'electrifying…a fitting closure for this Schumann series'.
Available Formats: SACD, MP3, FLAC, Hi-Res FLAC
Daniel Hope (violin), Lise de la Salle (piano), Simon Crawford-Phillips (piano), Zürcher Kammerorchester
The mainstays on Hope's programme exploring European music in the period immediately before World War One are the orchestral version of Chausson's Concert for piano, violin and string quartet and Elgar's Introduction and Allegro; the album also includes smaller-scale works by Enescu, Hahn, Koechlin, Berg, Debussy, Kreisler, Frank Bridge and the Second Viennese School.
Available Formats: 2 CDs, MP3, FLAC, Hi-Res FLAC
Isabelle Faust (violin), Alexander Melnikov (fortepiano)
The first instalment of Faust and Melnikov's Mozart cycle (released in November 2018 and recorded on period instruments) garnered five stars from BBC Music Magazine thanks to the 'subtlety and flexibility' of both musicians and the 'astonishing variety of timbres' which Faust draws from her 'Sleeping Beauty' Stradivarius, and was a Presto Editor's Choice; this second volume features Sonatas K376, 305, 301 and 378.
Available Formats: CD, MP3, FLAC, Hi-Res FLAC
The insightful French pianist makes his debut on Harmonia Mundi with two late masterpieces by Schubert, whose music has played a pivotal role in his career to date – he's previously recorded the Arpeggione Sonata twice (with violist Lise Berthoud and cellist Victor Julien-Laferrière respectively) and included the final sonata on his first solo album for Mirare in 2016.
Available Formats: CD, MP3, FLAC, Hi-Res FLAC
Hungarian Radio Choir, Andor Izsák
Born in Prussia in 1821, Lewandowski was mentored by Felix Mendelssohn and revolutionised Jewish liturgical music during his tenure as conductor, choral director and organist at Berlin's Oranienburger Strasse synagogue; this first complete recording of his 1879 masterwork is conducted by Andor Izsák, who prepared his own edition of the score from the long-lost manuscript in the early 1990s.
Available Formats: CD, MP3, FLAC, Hi-Res FLAC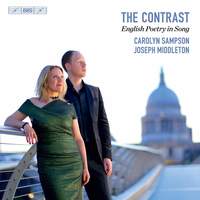 Carolyn Sampson (piano), Joseph Middleton (piano)
For their sixth album together, Sampson and Middleton's exploration of twentieth and twenty-first century English song is bookended by two groups of songs by William Walton, and features music by Quilter, Bridge and Vaughan Williams as well as Huw Watkins's Five Larkin Songs, which were written for Sampson in 2010 and receive their world premiere recording here.
Available Formats: SACD, MP3, FLAC, Hi-Res FLAC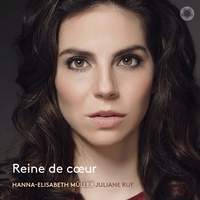 Hanna-Elisabeth Müller (soprano), Juliane Ruf (piano)
For her Pentatone debut, the Mannheim-born soprano (who will reprise her role as Eva opposite Jonas Kaufmann's Walther in the Bavarian State Opera's Meistersinger next summer) presents a programme of French and German song, featuring Schumann's Sechs Gesänge Op. 107 and Gedichte und Requiem, Poulenc's Fiançailles pour rire and La courte paille, and Zemlinsky's Walzergesänge nach toskanischen Liedern.
Available Formats: CD, MP3, FLAC, Hi-Res FLAC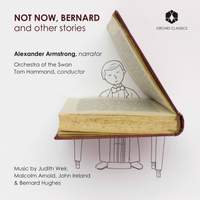 Alexander Armstrong (narrator), Orchestra of the Swan, Tom Hammond
The broadcaster, singer and comedian narrates on world premiere recordings of three settings of modern children's stories by Bernard Hughes (b. 1974): David McKee's Not Now Bernard and Isabel's Noisy Tummy, and James Mayhew's The Knight Who Took all Day. The album also includes John Ireland's setting of Edgar Allan Poe's final poem Annabel Lee (and arranged here by Hughes) and Judith Weir's Thread!, inspired by the Bayeux Tapestry and premiered in 1981.
Available Formats: CD, MP3, FLAC, Hi-Res FLAC
Arturo Benedetti Michelangeli (piano)
Released to mark the centenary of Michelangeli's birth last month and presented on 2CDs and a Blu-ray Audio, these new remasterings of his Debussy recordings from the 1970s (including accounts of Images and Children's Corner which Gramophone described as 'among the finest versions recorded') were made at Emil Berliner Studios in 24-bit/192kHz; the booklet includes extensive liner-notes by Bryce Morrison.
Available Format: 2 CDs + Blu-ray Audio