29th November 2019
 Recording of the Week

,

  2019 Christmas Selections
It's been a bumper year for festive albums, and picking three to review was a tricky task; I could easily have chosen ten or more. But I'll save such overindulgence for Christmas itself; here are three gems that I guarantee will put the most curmudgeonly of Scrooges into the seasonal spirit.
Brass septet Septura have been sneaking onto the radar for a while now, with understated, easily missed but exceptionally polished albums of arrangements – each with a theme, ranging from the Venetian school of Gabrieli and his contemporaries to French programme music (their interpretation of Ravel's Mother Goose is a particular marvel). This Christmas they've put together an absolutely magical album that interleaves their own arrangement of Tchaikovsky's Nutcracker with a delightful narration of the fairytale read by Derek Jacobi. The performances are sparkling – not quite the full Suite that's normally performed, and I did miss the Danse chinoise which is omitted here, but perfectly-balanced and wonderfully light-footed in a way that might surprise those who haven't heard Septura before. The March has a particular pizzazz to it, and the extensive use of mutes for the Dance of the Sugarplum Fairy seems so natural that one almost forgets how different this instrumentation is from the celesta-led original.
At the other end of the spectrum, Stile Antico take us back in time to Renaissance Iberia with A Spanish Nativity. Opening with the awed purity of Victoria's O Magnum Mysterium, the main focus is a Marian mass by Lobo, based on Guerrero's motet praising the Virgin Mary as the Mother of God, that must surely have seen extensive Christmastide use in Renaissance times. A few spicy semi-sacred folksy numbers are sprinkled through the album, providing variety from the earnest piety of the polyphony. Mateo Flecha el Viejo's El Jubilate (described as an ensalata, literally a musical salad of various elements) tells a lively story of Mary fighting off the Devil's attempts to corrupt her, with his villancico Ríu Ríu Chíu expanding on the same theme with even greater rhythmic vigour.
It would, of course, not be Christmas without Carols from King's, and this year the familiar ritual of Cambridge's iconic service has a bittersweet taste to it in the light of Sir Stephen Cleobury's death last week, barely two months into what should have been a long and richly-deserved retirement. This year sees the 100th service of Carols from King's, and naturally Sir Stephen is front and centre in the recording of 2018's service, released by King's at the beginning of November to mark that milestone. The music is classic Carols from King's repertoire, with pieces such as Ord's Adam lay ybounden and Howells's A Spotless Rose alongside arrangements of traditional carols, and Cleobury's own descants adorning most of the congregational favourites (though not even he can dislodge David Willcocks from his perch for O come, all ye faithful). The time-hallowed prayers and readings of the Nine Lessons and Carols service are also included, read by the traditional selection of members of the chapel community.
It was Sir Stephen's habit to commission a new carol every year, and this album includes the latest and final addition to their number: O mercy divine, by Judith Weir, with Guy Johnston as obbligato cellist. His ruminative, melancholy introduction proves to be a wry red herring from Weir, as the choir's entry transforms the piece into a lively, almost cantering celebration. Weir notes that she envisioned the cello's part as a constantly-moving "flying carpet" on which the choir can ride, and her carol is an engaging and tuneful one that seems likely to percolate into the repertoire of choirs all over the world, as previous Cleobury commissions have done.
I'm sure I won't be the only person for whom some part of this service brought a tear to the eye; for me, it happened to be John Rutter's understatedly moving What sweeter music. The whole album stands not just as a monument to the institution of Nine Lessons and Carols but as a brilliant summation of the tireless life and work of a man who, as the bidding prayer has it, is probably now marshalling the choristers "upon another shore and in a greater light".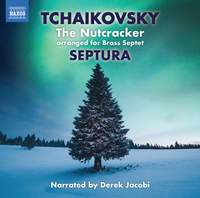 Derek Jacobi (narrator), Septura
Available Formats: CD, MP3, FLAC, Hi-Res FLAC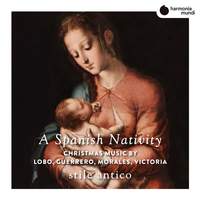 Stile Antico
Available Formats: CD, MP3, FLAC, Hi-Res FLAC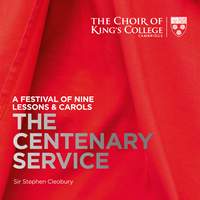 Choir of King's College, Cambridge, Stephen Cleobury
Available Formats: SACD, MP3, FLAC, Hi-Res FLAC, Hi-Res+ FLAC