1st November 2018
 Video Interview

,

  Thibaut Garcia on Bach Inspirations
The French guitarist Thibaut Garcia made an arresting debut on Erato two years ago with Leyendas, a programme of Spanish and Argentinian music from the early twentieth century; for his second album he's cast the net considerably wider, taking Bach's great D minor Chaconne as his starting-point and going on to explore his impact on composers from Gounod and Villa-Lobos to the contemporary Serbian-American Dušan Bogdanović.
I met up with Thibaut last week in the library of the French Institute in South Kensington (where he gave a short recital later that evening to celebrate the release of the album) to discuss his early encounters with Bach's music, the process of translating works for violin and keyboard onto the guitar, and how Bach's genius plays out in the works by other composers featured on the recording…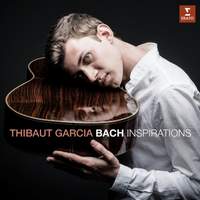 Bach Inspirations was released on Erato on 5th October.
Available Formats: CD, MP3, FLAC, Hi-Res FLAC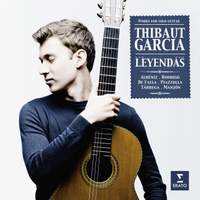 'This [is] a delight for everyone, from the curious discovering the core Latin guitar repertoire, to collectors who want the best…this outstandingly played, well-balanced, well-thought selection is definitely up among them.' (BBC Music Magazine).
Available Formats: CD, MP3, FLAC, Hi-Res FLAC